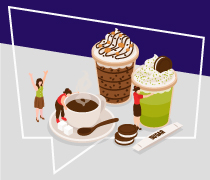 GreenR Café
Would you like to discuss about any other non-StarHub related matters? Grab a cuppa and start chatting!
All

Question

Article

Discussion
What National Day Means to me as a Singaporean 2019 #WeWillGetThere
Happy National Day from all of us at StarHub!      Every year as National Day draws near, and radio stations and TV start playing National Day theme songs, a great sense of pride would sweep over me. Although I sometimes take things for granted - "ERP so expensive!", "I could have paid for another
Jay Chou Concert January 2020
Who here has bought tickets to Jay Chou's upcoming concert next year? It's only July and I'm so excited already! Can't wait! Which songs do you think he'll perform? 
RENEW bins
I am a JC student. For my project work, my group is researching on how to further develop StarHub's RENEW programme, which we believe is an innovation that can be further imrpoved. May I find out who I should be writing to for an interview regarding our project? Thank you.
how to send bulk sms from pc
Hi, I am a volunteer and need to send messages to different group of people.  Instead of creating their contacts and add them to whatsApp group, is there another way to do it through PC?  I do not wish to have so many unwanted contacts in my phone. Would appreciate if someone can share.  TYVM!
Customer service hot line
Hi, kindly upgrade your your customer service hot line it is very hard to talk to a human being.i have to hear all the robotic to get to you guys is there any faster way just press zero to speak to customer service. thanks
Working at StarHub: My First Internship working with StarHub Community
Whirlwind stint of 6 weeks internship   Fancy an intern getting a chance to change the gamification algorithm, design the advocate programme, create, model and creatively design social media engagement campaigns, generate content, engage directly with customers and  being in the heat of
I am back!
Hi everyone!   As you all know, I've been away from the community for the last couple of years so that I can focus on new roles. However, I frankly do miss the community and I want to come back to talk to everyone, listen to your feedback and channel them back to our internal stakeholders, update yo