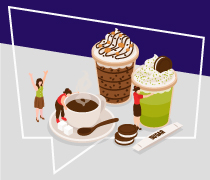 GreenR Café
Would you like to discuss about any other non-StarHub related matters? Grab a cuppa and start chatting!
All

Question

Article

Discussion
Where to visit and explore in Singapore?
Hello! Can anyone share where have you been spending weekends ever since circuit breaker phase 2? I haven't been visiting the Malls except to grab meals and visit the supermarkets, and I've been wanting to explore the outdoors more (since we can't go on holiday anytime soon ): ) &n
Google Chromecast versus Android TV
You must have heard the terms Google Chromecast and Android TV several times already. But, are you familiar with the differences between the two devices? Well, let's take a quick look at what these two hardware devices are. What is Google Chromecast? Chromecast is a dongle manufactured by
How to start using fountain pens
Covid 19 has provided an opportunity to do things differently. With our planet in trouble i.e. climate change, pollution of the oceans, environment etc, we can all play our part to reduce waste. One way is to use fountain pens. This will reduce one's footprint in terms of throw away pens which may e
HIYA APP
Hi All,Hiya App which traces the origin of phone calls is very useful.It helps us to identify possible scam calls.Today i received a call with +65 code. But the Hiya App tracked the call as originating from another number in Jamaica. Perhaps it was a robo call. I didn't attend the call, i reported a
POLL: How do you help save the Environment?
We're just a few days before the Eco Action Day, which coincides in the celebration of World Environment Day on 5th June.   So, how do you take part in helping to save the environment? What are your practices and ways?   Share them below and let us inspire each other to save the Planet.
POLL: What are your plans for this June School Holiday?
It's the start of the June Holidays! It's usually a holiday that most families look forward to, but it seems a little different this year amid the pandemic. What are your plans to keep your kids engaged at home since you no longer need to engage them in HBL?