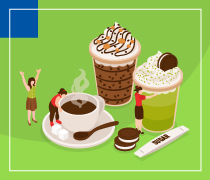 GreenR Café
Would you like to discuss about any other non-StarHub related matters? Grab a cuppa and start chatting!
All

Question

Article

Discussion
New hobby thread
Hello, everybody! I am really happy to be there and wanna share with you some great information.   I opened for myself a new hobby which makes
Happy Father's Day!
Happy Father's Day to all the dads out there, and a shout out to all single moms who play a dual role as dad and mom! This father's day, tell us a
Happy 2021!
Happy New Year to all our community members! How did you ring in the New Year? Today's the first day that most of us are heading back to work and b
Happy Valentine's Day!
Sending love to all of you from the GreenR Community.   Remember to spread some love today and show your appreciation to your loved ones. Even if you'
Pocket Casts
Are you a regular consumer of podcasts? Would you like one that can be switched between web browser, Android and Android Auto? If yes, consider Pocket
Top iOS App Development Tools
One can always be more productive this year with these amazingly noteworthy iOS app development tools. If you are a freelance developer or an iPhone a