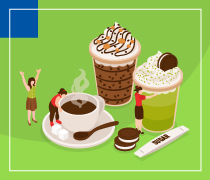 GreenR Café
Would you like to discuss about any other non-StarHub related matters? Grab a cuppa and start chatting!
All

Question

Article

Discussion
Pocket Casts
Are you a regular consumer of podcasts? Would you like one that can be switched between web browser, Android and Android Auto? If yes, consider Pocket
Improving Handwriting
Covid 19 is a timely reset. It has provided opportunities for self improvement. Have you always wanted to improve your handwriting? It is possible w
How to start using fountain pens
Covid 19 has provided an opportunity to do things differently. With our planet in trouble i.e. climate change, pollution of the oceans, environment et
Happy Father's Day!
Happy Father's Day to all the dads out there, and a shout out to all single moms who play a dual role as dad and mom! This father's day, tell us a