Review - DBS Paylah, PayNow and Google Pay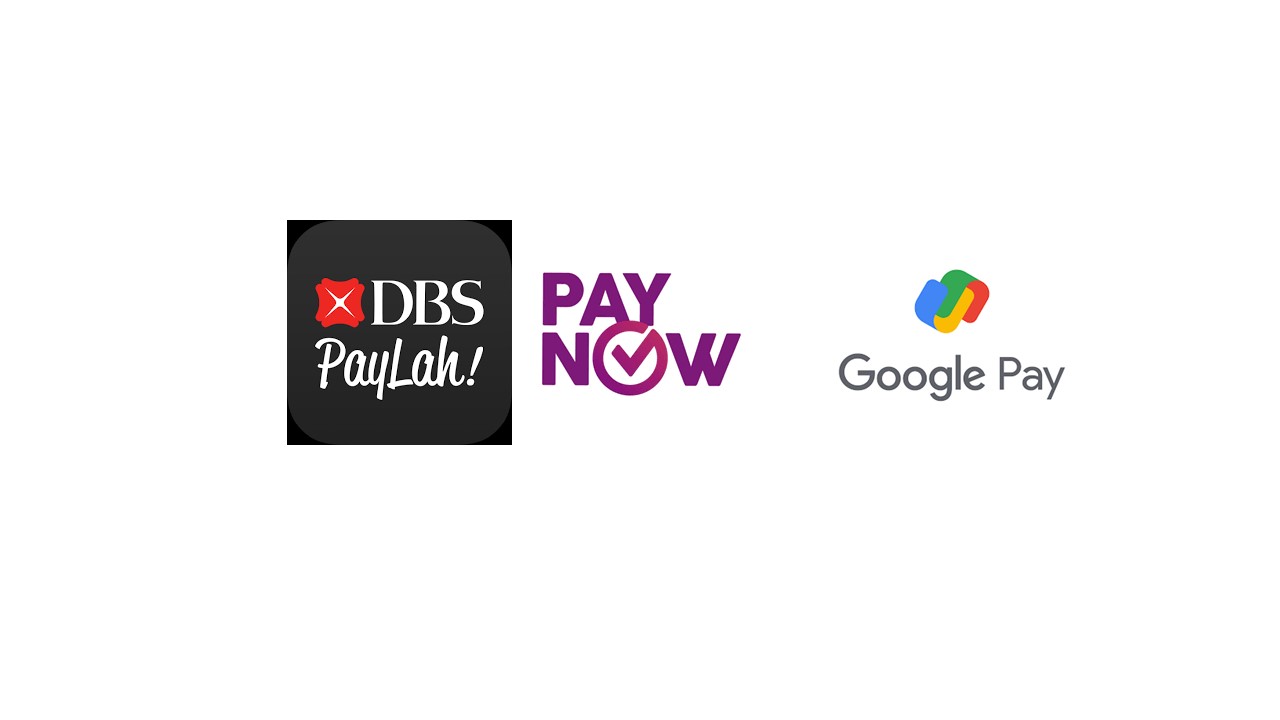 In this Covid 19 age, The Straits Times has reported significant increase in the use of electronic payment. Not surprising since there has been much encouragement to reduce cash/ contact as studies have shown that the virus survives for days on notes and metal surfaces :-(.
Sadly, Singapore lags in this new frontier when compared to China. Met some Chinese tourist who were amazed when they could not pay with Webo or Ant in Singapore or rather there were few outlets that accepted these payment option! Most would have the impression that the nation is advance :-(. I digress ...
So here are some options to consider.
Paylah - In a nut shell, this is a digital wallet from DBS. This means that the account needs to be topped up before payment to others can be made. It is NOT necessary to have a DBS bank account since transfers to Paylah can be done from DBS and other banks such as Citibank. However DBS/ POSB account holders have the option to auto top up the Paylah account when payments are made. This means, there is no need retain an account balance in Paylah. The neat thing about Paylah is that transfers from other banks can be done to the phone number e.g. 6512345678 (recipients phone number) using FAST fund transfer. There is no need to know the account number. Perversely, it is not possible for DBS/POSB account holders to make transfers to another Paylah account apart from their own Paylah account. This means that such transfers must be done using Paylah which is technically a two step process i.e. transfer from DBS/ Saving accounts to ones own Paylah account. Then transfer from ones Paylah to the recipients Paylah number. Note that one needs to be 16 years and above to have a Paylah account, although there is provision for parents to assist their children below 16 to up an account via Singpass. Setup tip: Manually type in the one time verification code that is sent via SMS. Avoid using Androids autofill. Seems to cause issues.
PayNow - This is the Singapore Governments electronic payment initiative. The system allows, transfers via Birth Certificate, NRIC, UEN (company ID) and phone number. There is no age limit to set this up and those below 16 can set it up to receive funds. However to make payments, one needs to be above 16. Guess this is to protect the underaged from profligacy. Set is seamless and can be done via internet banking to link the account to Birth Certificate, NRIC etc. To link mobile, there is an SMS verification step which is also seamless.
Google Pay - In essence this is a payment aggregator. Note that there two versions. It is better to install the Singapore version since it integrates credit cards, Paylah, PayNow. Personally found Google Pay intuitive to setup. For credit cards, note that ones bank must support this. Understand that DBS/POSB, OCBC, Citibank and UOB work with Google Pay. To setup credit cards, scan the credit card using Google Pay. It will recognize the numbers and expiry date. One will need to enter the three digit security code which is generally at the back of most credit cards to complete the process. It is possible to setup multiple credit cards. Setting up Paylah is also easy. When prompted, enter the Paylah phone number i.e. the one that is used to setup the account. Then head to the Paylah app and link. That it is it! One is good to go. To make payment, enter the mobile, NRIC or UEN number or scan using QR code. Transfers are instantaneous. For credit card payment, these are generally done via NFC. Enable NFC on your Android device, then tap the NFC reader. There are many advantage with Google Pay.

No need to carry the credit cards - This is handy since most would have their Android device on hand.
Security - Google Pay uses tokens. This means no credit card information is transferred. Since the credit card information is not transferred, in theory, ones credit card details remain secure.
One stop - Since payment can be made to anyone via NRIC, UEN or mobile number.
Rewards - From time to time, Google Pay introduces rewards/ cashback so it makes financial sense to use Google Pay. Cash back is almost instantaneous with funds being credited into one bank account!
Give Google Pay a fair go. You will not look back :-)


"All that is necessary for the triumph of evil is that good men do nothing." - Edmund Burke