Nokia WiFi Beacon 1 Review: StarHub Smart WiFi in Singapore (Part 1)
Nokia WiFi Beacon 1 makes its debut in Singapore through a partnership with StarHub, called Smart WiFi. Nokia consumer routers are unheard of in this country and readers may be wondering if Nokia routers are any good. I'm pleased that the overall experience is more positive than some of the established home networking brands I've reviewed over the years. The Beacon 1 has a retail price of S$199. StarHub 1Gbps Broadband Plans with 24-month contract comes with one unit free, while the 2Gbps plans and HomeHub plans come with two units included in the subscription. Additional units can be purchased at S$120 or S$5 per month over 24 months.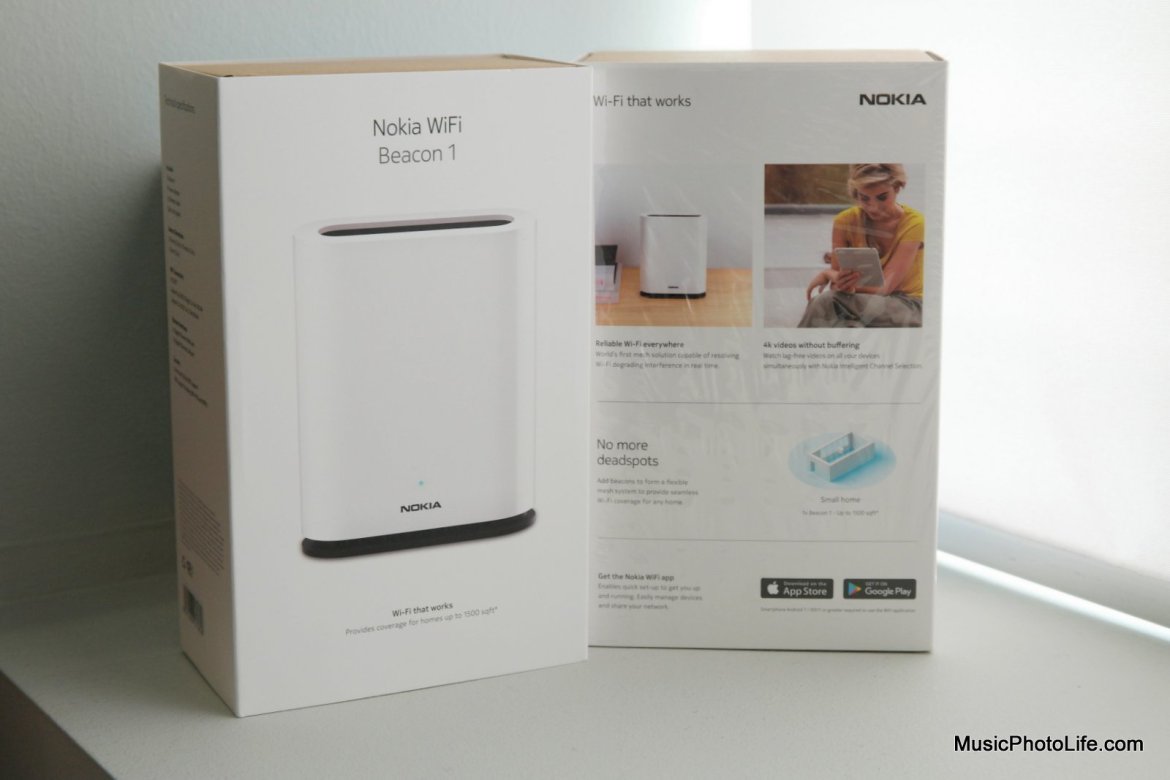 Why Mesh Router
Mesh routers definitely performs better than a single-unit wireless router by extending coverage across the house instead of transmitting WiFi signal from a single source, unless your apartment layout is such that the router is in the centre and can reach to all parts of the house equally. Even so, the doors should be open so that the signal will not be blocked.
I definitely recommend that you switch to mesh router, even though the specs may not be as high as traditional router, they are more stable when your devices are further away from the main router.
The Nokia Beacon 1 supports hybrid backhaul, meaning it will auto-switch between wireless extender mode and direct Ethernet cable. Wired backhaul is even better because the data will transfer through cables to each mesh unit instead of through wireless. If your home has Ethernet ports in all your rooms, the Beacon 1 will definitely deliver better experience. For my review, I am using wireless backhaul as I do not have Ethernet ports in my rooms.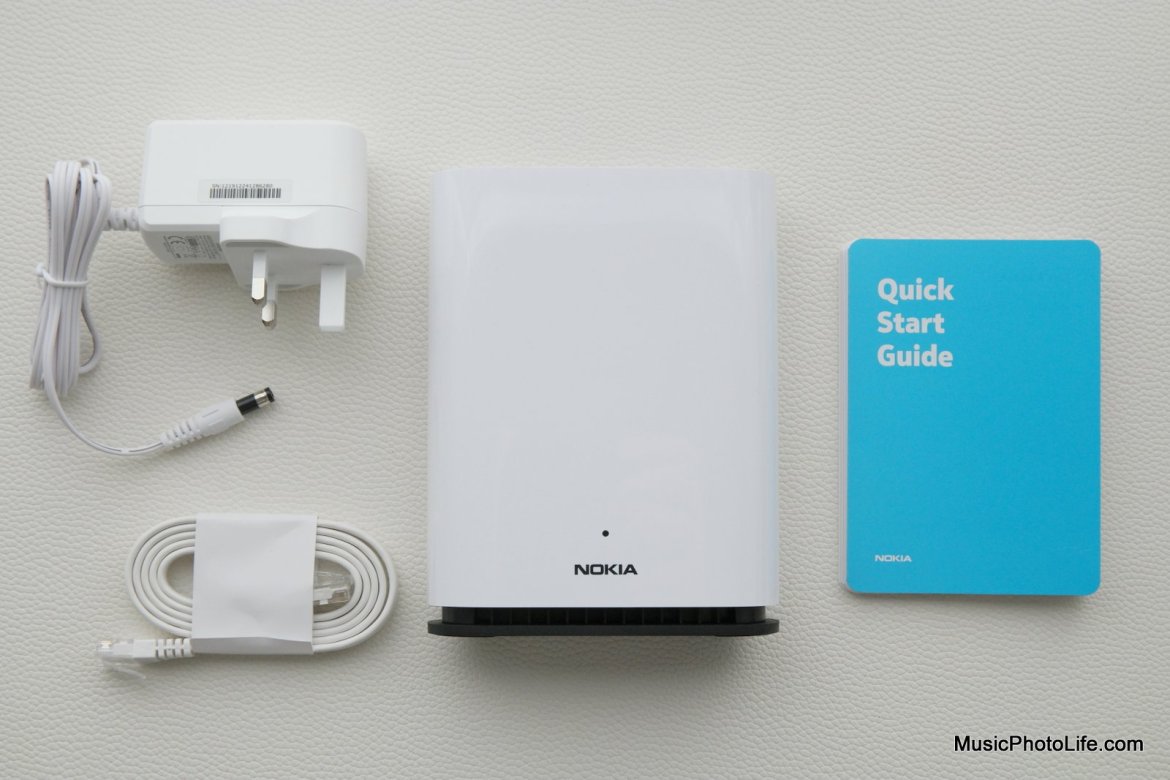 Unboxing and Setting Up
The Nokia Beacon 1 comes sealed but upon opening, the protective cover of the Beacon 1 unit is loose. The StarHub Product Manager informed me that they tested the first batch to make sure all are in working condition, so rest assured these are not refurbished units. There was also no custom firmware installed, so the units can be used with any service provider, though I'm not sure if there are any peculiar setup by other broadband providers which causes compatibility issues. For instance, Google WiFi could not work with SingTel Broadband due to VLAN tagging.
Setting up takes about 10 minutes, just install Nokia WiFi smartphone app and follow the on-screen instructions.
Actually, there is even a faster way, which is to plug the Beacon 1 to your router, start it up, until the LED turns blue. Then, from your smartphone, access the Beacon 1 default network name and password. Finally, start the Nokia WiFi smartphone app and select "Add Beacon".
If your smartphone comes with intelligent WiFi feature (which will switch from WiFi to mobile data automatically when no Internet traffic is detected), please disable it because the smartphone must connect to the Beason 1's node directly to configure. One way is to disable mobile data before starting the setup, or if you find the setup is not progressing at the Beacon detection stage, manually reconnect to the Nokia Beacon 1's Wi-Fi network.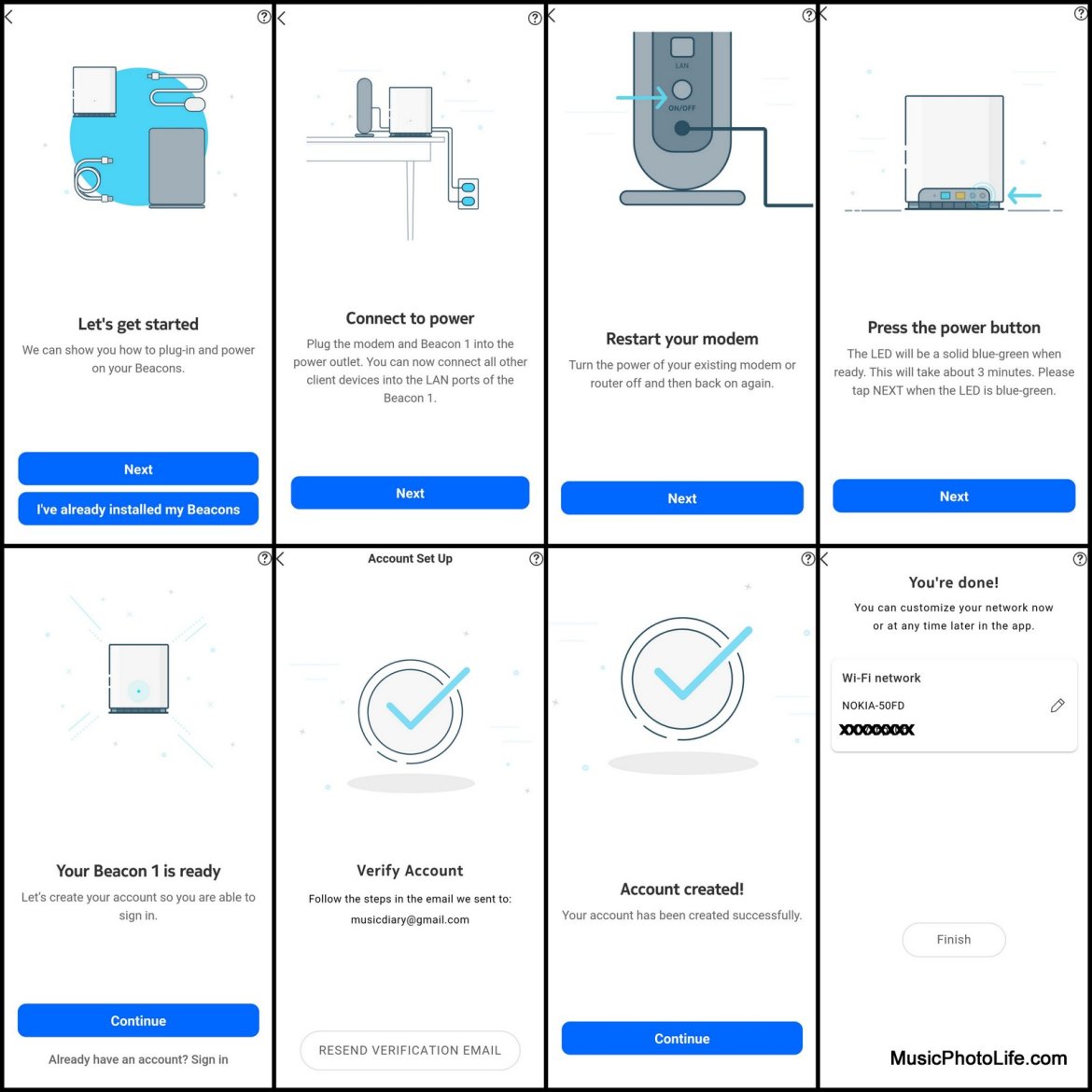 During my setup process, I registered a new Nokia WiFi account, which required me to check my email to verify before I could proceed. With this Nokia WiFi account, I should be able to monitor my Nokia Beacon 1 network from anywhere outside the home network using Nokia WiFi app. After the mesh setup is completed, then the app gave you an option to rename the Wi-Fi network name (SSID) and password, which I highly recommend you do that as these are factory defaulted values.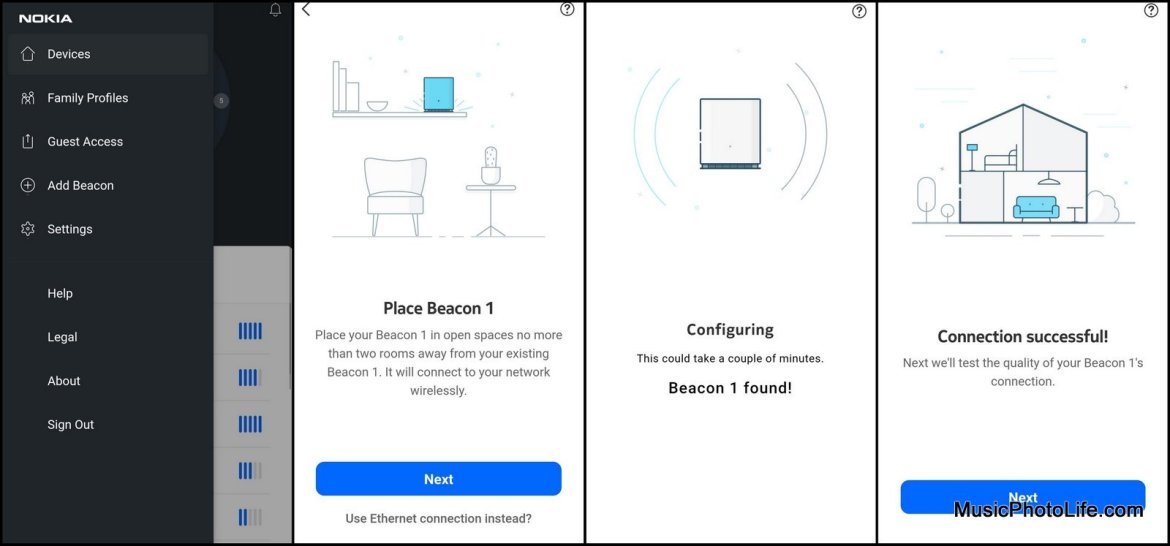 Setting up subsequent units are more straightforward. Just go to the side menu and select "Add Beacon".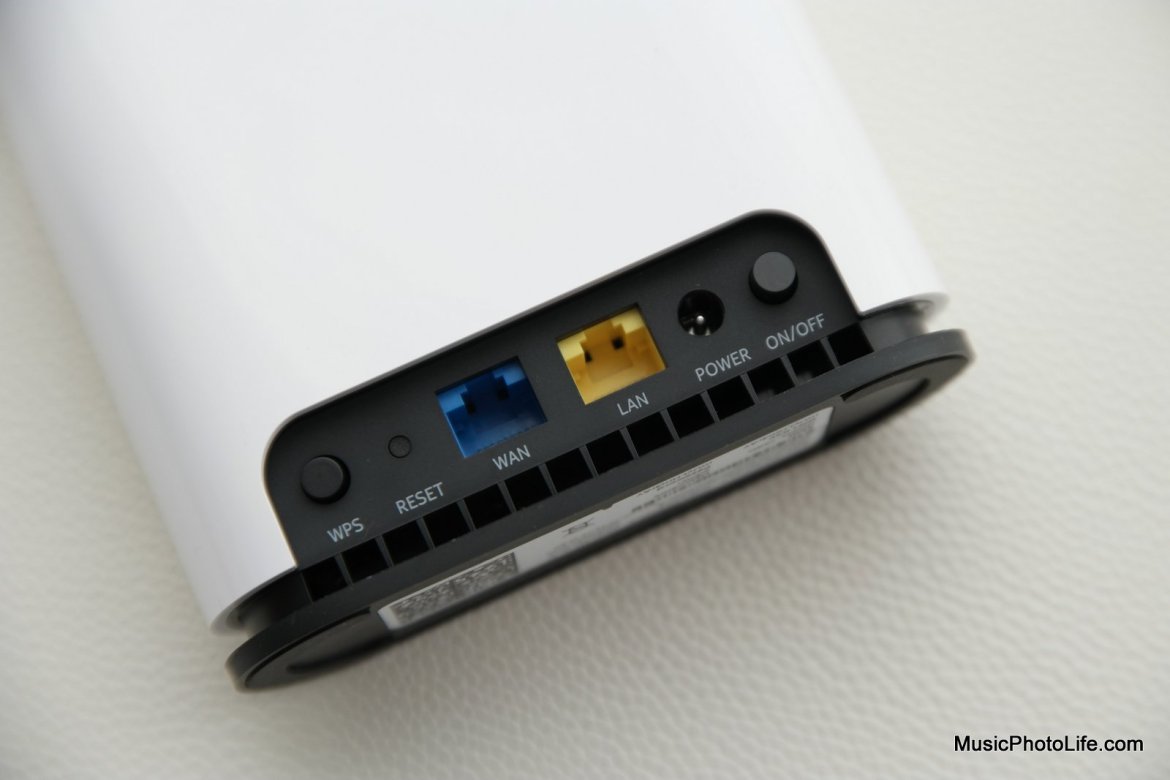 The Beacon 1 comes with separate WAN and LAN port that are not interchangeable, unlike many other mesh products. This is a disappointing feature and I hope Nokia can change this in future firmware. Because of this limitation, I had one fewer LAN port to use on my mesh nodes. My resolution is to bring out an unused wireless router and plug it to the Beacon 1, turning it into a network switch with 4 LAN ports.
... to be continued in Part 2 - Detailed Experience and Verdict.
MusicPhotoLife.com
Twitter/Instagram: @musicdiary