Nokia Lumia 635 review
Following the success of Nokia with their entry-level range of Lumia devices, particularly the Nokia Lumia 520 with its dirty cheap price tag, coupled along with an excellent build quality. It is of no surprise to see a continued tradition that Nokia have done to cater for the emerging market.
Does it have all it takes to take on the entry-level segment of devices? Check it out here.
Design:
Design and durability is what Nokia have been famous for. Certainly even for the entry-level Lumia 635 it is no different, this thing is built like a champ. It's pretty solid and there's no creaking sound no matter how it is being abused.
The Lumia 635 does give an impression of déjà vu. Yup, it seems like the iPhone 5C given its relatively small screen size (4.5 inch) and the shells although this have always been the design language of Nokia. Polycarbonate, flashy colours, & clean.
The Nokia Lumia 635 comes in 5 colours for you to choose from. Black, white, yellow, orange and lime. The bright and glossy shells are actually replaceable. You can easily swap shells whenever you like to suit your mood and style.
For an even personalized experience, just load up the same colour of the live tile on your home screen with the shells.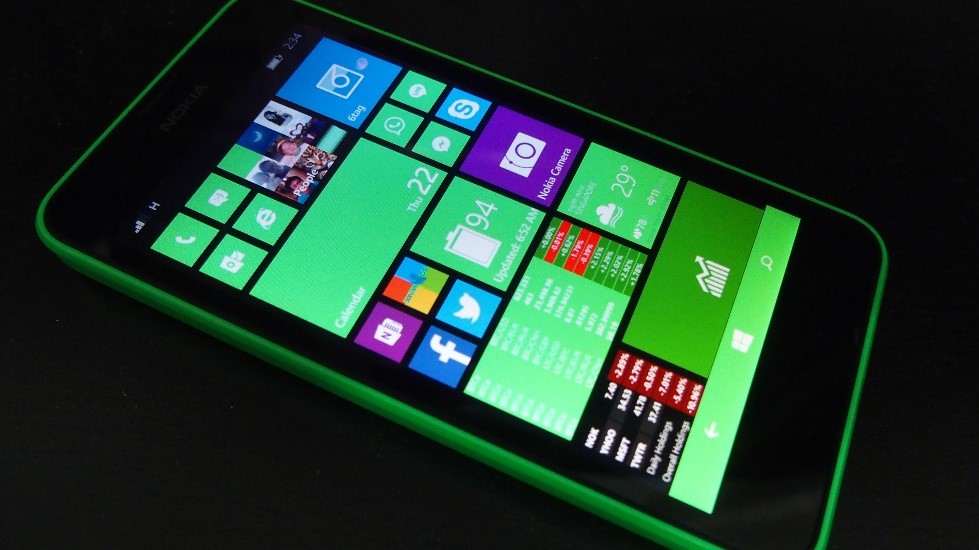 The colours are actually dual shot, it combines multiple colour to create the green like the one you see above. A pretty cool effect if you look at it directly from the front.
Hardware + performance
The Lumia 635 comes with 854x480 FWVGA - ClearBlack IPS LCD display (220 PPI) with a pretty decent viewing angle and direct sunlight viewing. However the display does seems a little fuzzy at times if the text were made too small, due to the relatively low pixel per inch (PPI).
The display panel is protected by Corning Gorilla Glass 3, so you'll be sure that it is durable and tough. Comparing that against high end Lumia devices such as the Nokia Lumia 1520, & 930 the main difference is with the oleophobic layer. I find that the Lumia 635 does stain water and oil a little more. Of course, given that this is a budget device it is actually pretty good for its price!
Powering the device is a lightning fast quad-core Qualcomm Snapdragon 400 CPU running at 1.2GHz. Throw any task at the device and it will always remain snappy and responsive as it is like the high end Windows Phone. That is the advantage of Windows Phone, it is always fast and smooth at any price point without compromise.
The Qualcomm Snapdragon 400 also offers 4G LTE connectivity for a superior web surfing experience on the go.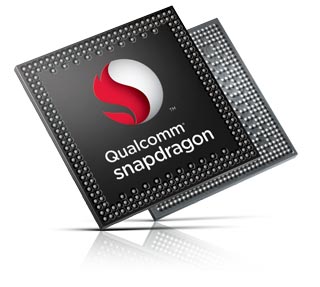 Build right in the phone, we have 8GB of internal storage. There is also a MicroSD card extension slot to increase the storage available up to an additional 128GB.
One unique hardware that's build into the Lumia 635 is the SensorCore. It helps people to track their activity all day without using up any significant amount of battery due to the specialized hardware involved. A perfect tool for exercise and exploration using apps like Bing Health & Fitness.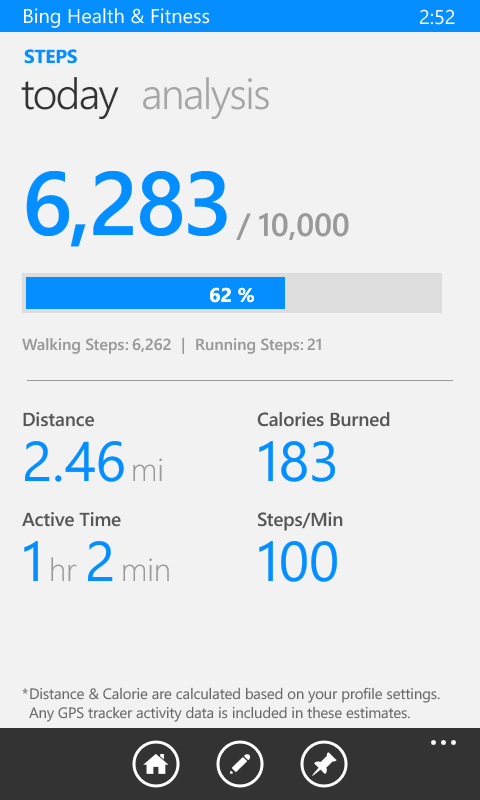 However there are a few compromises in terms of the hardware in order to hit such a low price point.
The Lumia 635 lacks front facing camera, LED flash for rear camera, proximity sensor and with only 512MB RAM build in. I would not recommend the phone if you do use video calls or takes plenty of selfies.
The proximity sensor isn't an issue for me from day-to-day as I am able to adjust the brightness of the screen by just swiping down the action center with a single tap.
Finally for the RAM, the only disadvantage to having just 512MB is a more frequent app-reloading as you multi task. As the operating system may try to free up memory from other application when necessary. Given the quad core processor on board, this is rather acceptable for me.
Some games may request at least 1GB of RAM in order to be installed, although I've not found one in my test so far. Of course, developers will want to support as many devices.
Battery life
With a beefy 1830mAh battery build in, this device is able to last a day of normal use with multiple background task like Facebook, WhatsApp, Instagram, News, & Weather.
Certainly it is not as much as its high end counterpart like the Nokia Lumia 930 with 2420mAh. Given the fact that it have a lower resolution screen and less RAM that does not require as much power. That should even things up.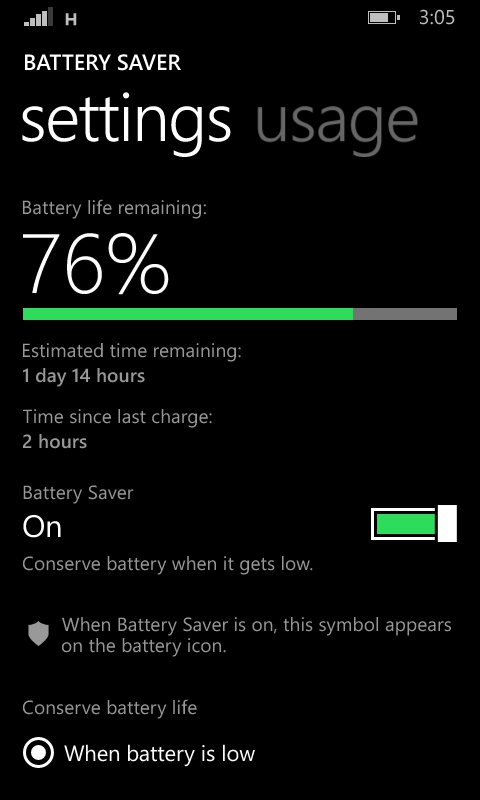 Camera (test shots)
It's a 5MP shooter that produces some pretty decent results. Here are some photos taken around Sembawang and the Chong Pang area.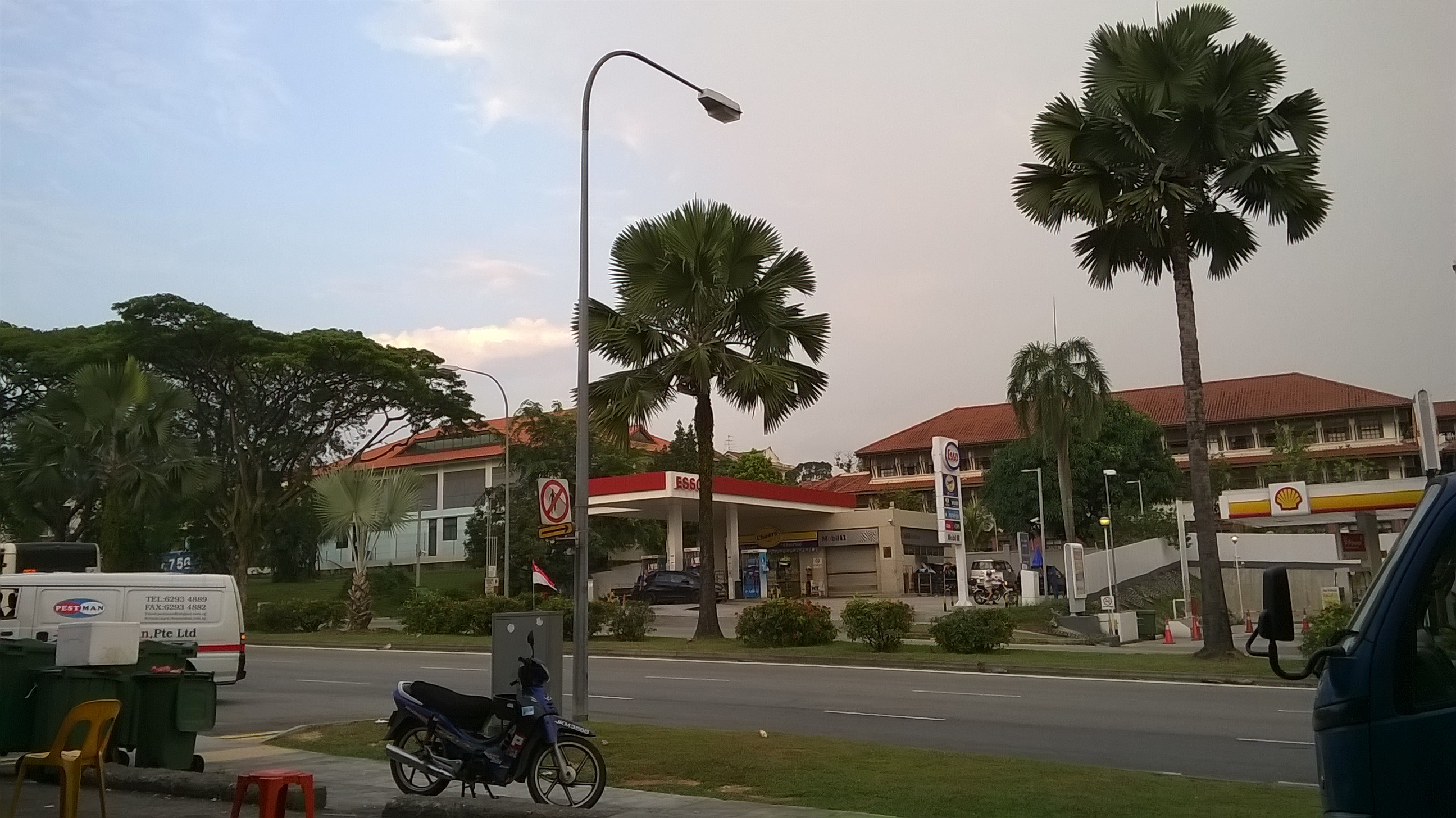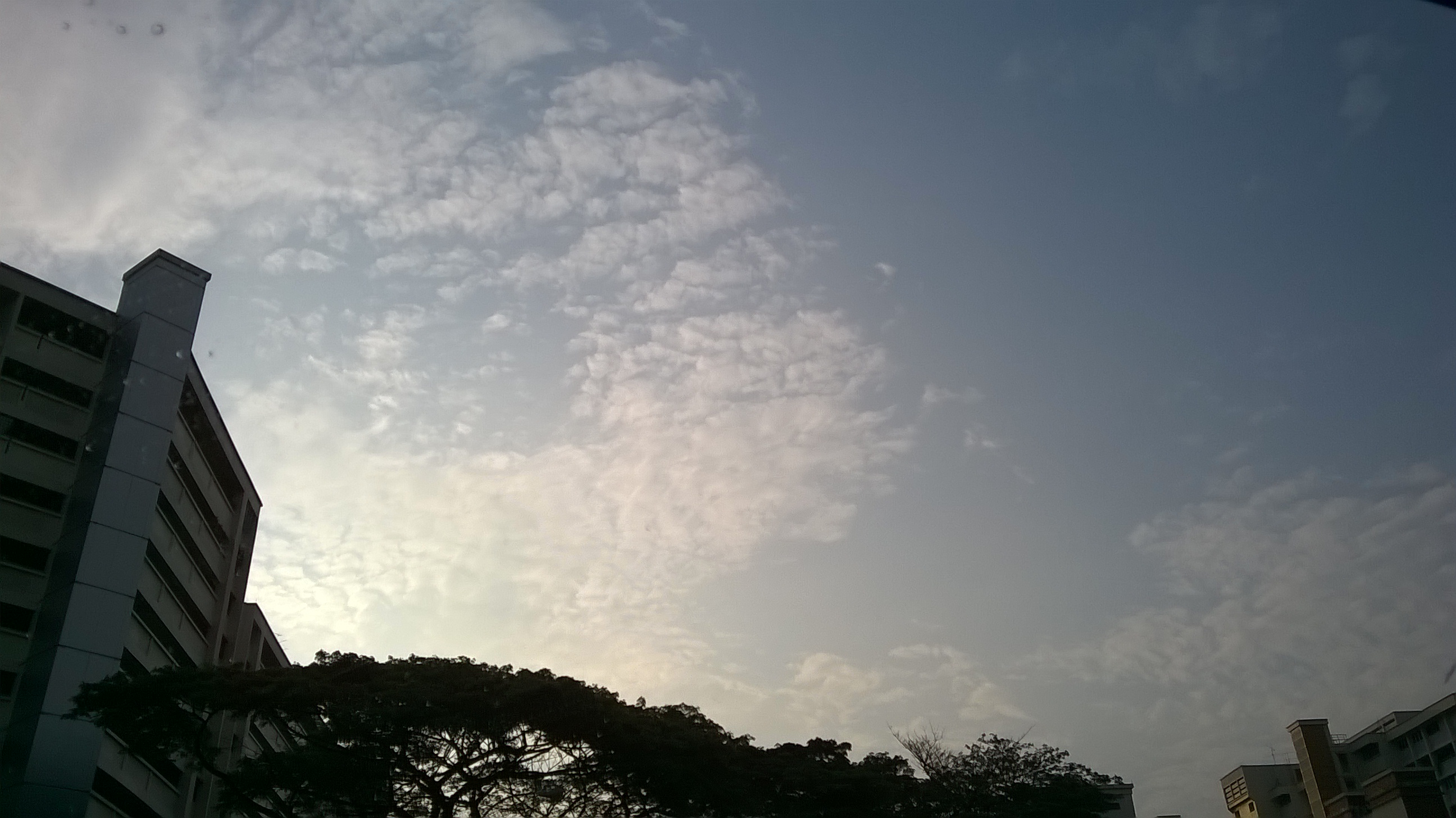 Software
Right out of the box we have Windows Phone 8.1, the latest and greatest release of Windows Phone yet.
For new users, it's pretty unbeatable as compared to the competition at this price point.
Mix Radio
Media apps like MixRadio that offers FREE unlimited offline music streaming whatever your preference of genre are. They have it all.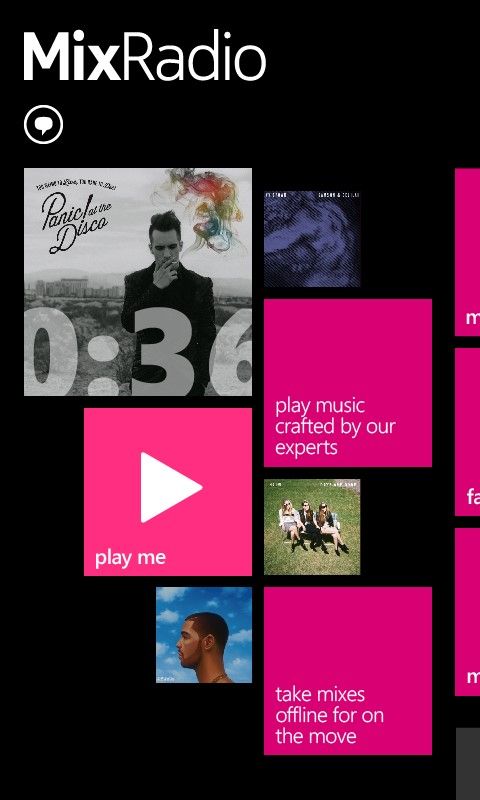 HERE Maps/Drive
The Lumia 635 makes sure you'll never be lost again, no matter where you are in the world. Taking public transport? HERE Transit gives you minute-by-minute departure times and walking distances. Or use HERE Drive in the car for turn-by-turn voice-guided directions. And with offline maps, find your way even when you're roaming or without a signal.
By far, HERE maps are the most accurate mapping system I've used as compared to iOS or Google maps. It offers millions of destinations, turn-by-turn navigation place of interest and over 42 indoor map for shopping malls that's fully offline without using any of your precious data. You can always trust it whenever your destination is.
4 out of 5 in-dash navigation system in cars of today were powered by HERE maps.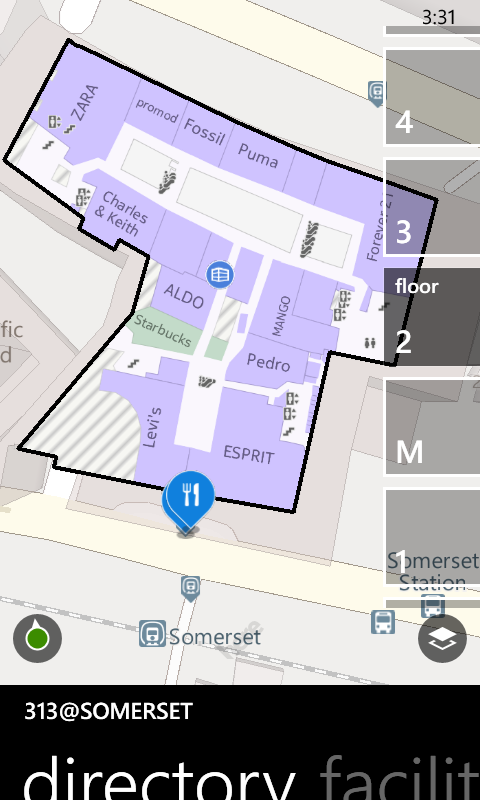 Microsoft Office build right in
Review your notes and documents, make last-minute changes, or create new documents

View and edit PowerPoint presentations

Create, view, and edit Microsoft Excel workbooks

Save your Office files to OneDrive, and pick up where you left off when you're back at your computer

Access the Office 365 service

With SharePoint Workspace Mobile, you can open, edit, and save Microsoft Office documents that are on SharePoint 2010 or SharePoint Online sites.
Of course, that's not all. With Windows Phone 8.1, you have dozens of new features like WordFlow keyboard, action center, and many more!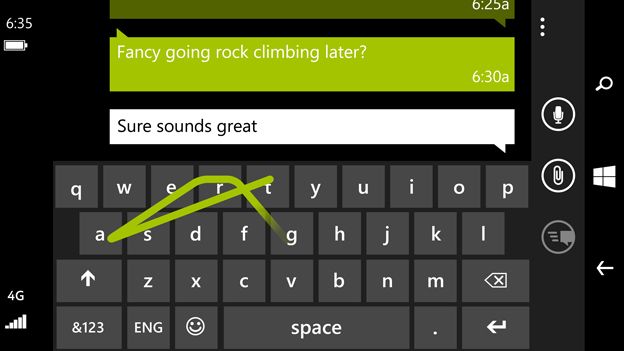 Summarize/bottom-line
It's a pretty attractive device for people that are considering to upgrade from a feature phone or as a secondary phone.
The good
Value for money

Good build quality

Excellent operating performance
The bad
Some compromise, like FF Camera, LED flash, proximity sensor, 512MB ram. However at this price point, surely it may not matter to some anyway.
Lumia 635 certainly isn't going to dazzle you with its specification, however its bright colours will surely catch the eye of many. Of course, it comes with 4G connectivity making it one of the cheapest 4G device you can buy ever at just S$239 without a contract. (Totally free on contract with StarHub!)