My Experience in Importing a Nintendo Switch: Yay or Nay?
Let me start things off by saying I'm a gamer. Really hardcore; been gaming since 89 and haven't looked back since. I've usually imported my consoles from overseas, as local releases can be waaaaaaaay behind the US launch or much more expensive. Desperate times call for desperate measures and all that.
This time, my target was the Nintendo Switch.
I actually had it reserved and pre-ordered on Amazon way back when it was first announced but decided to cancel it because nothing really caught my attention. Never been a big fan of Zelda; sure I enjoyed Ocarina of Time, loved Wind Waker's art style and thought Skyward Sword was fun, but it's not a must have series for me.
So I passed on getting it until Mario Odyssey and Xenoblade Chronicles 2 were coming.
I didn't really care for either, but they were Switch exclusives and Xenoblade Chronicles 2 is an RPG, which is always worth it, since you're gonna be playing it for a while. Ironically, while I did end up getting Odyssey (more on this later), I've still yet to get Xenoblade Chronicles 2. I did get Mario + Rabbids via the sale that's currently on-going and Fire Emblem Warriors locally though I've yet to even try them.
Anyways, I broke when the 11/11 sales came along. Saw the offers on the various marketplaces like Lazada and Qoo10 but most of them were bundles, packed with games I didn't want. Plus, some of the prices were pretty high. $800 for a bundle with three games is a bit too pricey for me, even taking out the value of the games.
So I did what I always do when I'm desperate but don't want to spend a lot of money. I gambled and imported. As mentioned, this wasn't my first time. I've actually imported a ton of consoles and handhelds from Amazon.
I got my original PS4 and Xbox One there (since SG's launch was months behind the US') and while I've sold off my PS4 to get a PS4 Pro, my Xbox One Day One Edition is still alive and kicking. I've also previously got the Samus New 3DS XL (which my wife swiped to play Animal Crossing on) and the original Animal Crossing 3DS years ago along with a Wii U, which still works to this day.
If you're going to import, know that warranty's not going to cover it. You're basically rolling the dice on how long the console can last. You can of course return it to Amazon if it's defective within your purchase period but once that's over, you're on your own. If you're not willing to do this, I strongly suggest getting a local machine with warranty. One other important thing to note: you'll need to find out what kind of power supply the machine uses. The PS4 and Switch accept all voltages, from 110V – 220V, so you don't need to fiddle around with transformers, though I had to buy a step up one for my Xbox One.
Getting a Switch isn't that hard. I just got one from Amazon, back when they had free Global shipping to Singapore. $299 plus about $22 in import tax…which equaled to about $430 SGD. Not too bad, considering the Switch was about $600+ locally with warranty or about $500+ if you choose to go via Lazada or Shopee. I bought The Legend of Zelda: Breath of the Wild Explorer's Edition and Super Mario Odyssey during Toys R Us' Buy 1 Get 1 40% Off sale and then imported them via Comgateway (shipping was about $22USD) so I saved a few bucks off the games too.
I've luckily never had any issue with imported consoles and the Switch continues that tradition. Worked fine right out of the box and I've been happily exploring Hyrule in Breath of the Wild for more than a week now. No overheating issues, no dead pixels on the tablet screen, no unresponsive buttons with the joycons. Everything worked out great so far though I'm a bit miffed that Nintendo doesn't include a USB Type-C cable with the set, which means I've had to shell out another $72 yesterday to get the Nintendo Switch Pro Controller, which DOES come with a cable.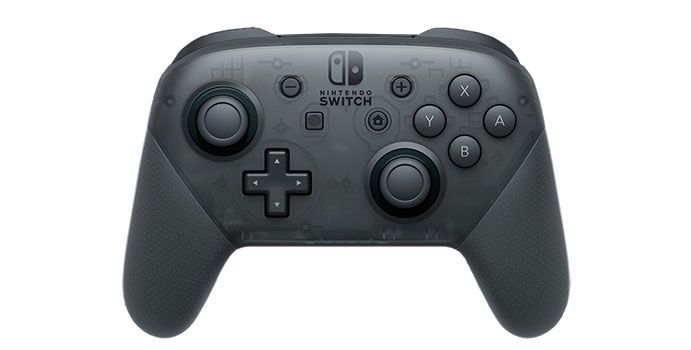 So if you're still wondering if you should get a Switch from overseas? Despite all the good luck I've had, I'd say you should only do it if you're on a budget (or just plain cheap like me) and don't mind gambling on not getting a lemon. If you think that's a bit risky for something that's $430, then I suggest buying the local sets, which are much more expensive, but also come with local warranty for some peace of mind.
- Sal