How to change Emoji Reactions on Instagram DMS?
In Instagram Direct Message, you can double-tap a message to send a heart. But did you know that you can customize your emoji reactions? Here's how to change emoji reactions in your Instagram DM.
Update your Instagram Messaging
First, you must update your Instagram Messaging. You can do so from Instagram's Settings menu. From your Instagram profile, tap the hamburger menu button in the upper right corner, and select "Settings" then tap the "Update Messaging" option.

Now, the Instagram DM icon will change to a Messenger icon. Thereafter, you can now customize your emoji reactions from any Instagram conversation.

Change your Emoji Reactions
Tap the "Messenger" icon in the upper-right corner of the Instagram homepage to see all your conversations. Then, select a conversation.

Press and hold a message to see emoji reactions. Then tap the "+" button.

Select "Customize," to enter the customization mode.

Tap a reaction, then choose an emoji to replace it. Repeat the process if you opt to replace all.

Once you're done with the customization, press the "Done" button. But, if you want to go back to the original configuration, tap the "Reset" button.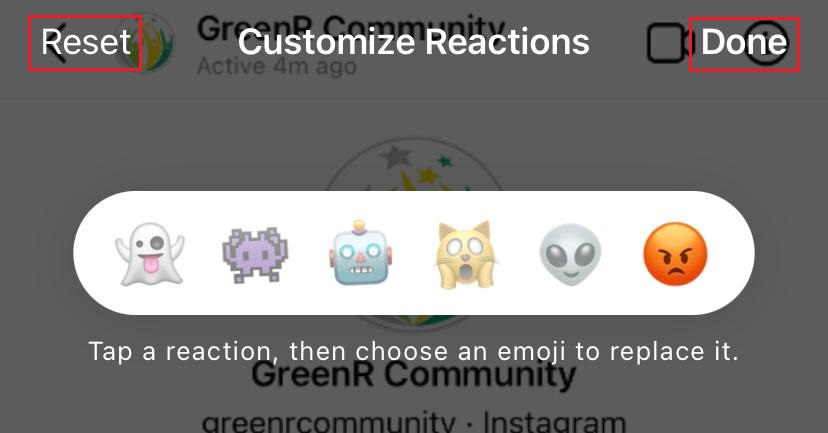 You'll now see the updated quick response emojis in the pop-up.

~ Carla
▬▬▬▬▬▬▬▬▬▬▬▬▬▬▬▬▬▬▬▬▬▬▬▬▬▬▬▬▬▬▬▬▬▬▬▬▬▬▬▬▬▬▬▬▬▬▬▬▬▬▬▬▬
Some of my posts, opinions and views here do not reflect my position and StarHub's opinions.
For account related matter, please seek help from our Customer Service team via
Facebook Messenger.
Have a good idea? Tell us at our
Ideas Exchange!