Google Fit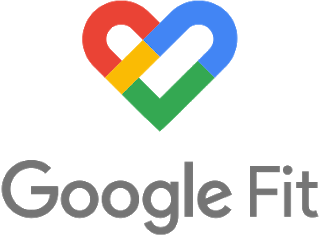 Chinese New Year (CNY) follows Christmas and New Year. These festivities create opportunities for indulgence with copious amounts of goodies. It is also natural to allow fitness to take a back seat. Many combat this with well-intended New Year resolutions. Examples include weight loss, fitness goals etc. Sadly, studies have shown that most falter before even January is over :-(. Here are some possible reasons:
Overly ambitious goals - Many hit the gym or do workouts that are overly taxing and end up being exhausted and then sore. Naturally, this makes it harder to continue. In general, it is better to start with small goals that are sustainable and then gradually increase in tandem with ones fitness progress.
Crowding out effect - Once festivities are over, it is natural to get back into the routine of life. Often work crowds out fitness. It is important to setup a routine that is sustainable. Experts suggest setting time that is less likely to be crowded out. This is why morning workouts are better since these are less likely to be crowded out. In general, evenings are more likely to be affected e.g. overtime, last minute work/ social demands etc.
Motivation - This is an important factor. Unless one has excellent intrinsic motivation, this tends to decrease overtime.
This is where apps such as Google Fit come in. So what does the app do? Here are some neat features:
Pedometer - This essentially tracks steps.
Heart points - Heart points are awarded based on activity. Examples include intensity and duration.
Heart rate - This will require other devices. Personally use Mi Band 4 which costs around SGD 30. More on this device later.
Journal - This is a detailed breakdown of activities e.g. walks, runs and other activities.
Other activities - Manually add missing activities if desired.
Google Fit use your phone to track activities. However, be careful. It is best to protect your device. Personally killed my ASUS Zenfone 6 with sweat and cause motherboard failure :-(. In this context, it may be safer/ cheaper to use a device like Mi Band 4. Will not break the bank if it is damaged or lost.
So how does Google Fit help with fitness goals?
Goals - Goals can be set within Google Fit. Typical goals include 10,000 steps and 40 Heart points. World Health Organization (WHO) recommends 150 Heart points each week to maintain good health. Much ink has been spilled on 10,000 steps. Specifically whether it is sufficient. However some studies have shown that for seniors, there are significant health benefits with just 4,000 steps with marginal gains up to 7,000 steps. The Straits Times in a recent article rightly pointed out that for seniors "use it or lose it". This means daily activities are essential.
Tracking - Steps/ activities are tracked and personally find it motivating. Would take a diversion to walk that little bit more to hit the 10,000 step goal and achieve the 40 Heart points target. In my case it is getting off one or two stops earlier or using the stairs instead of lift etc.
Data sharing - Google Fit data can be shared with other apps like Manulife's Move, Health Promotion Boards (HPB) National Step Challenge etc. Note that not all devices work with HPBs app. Stand to win cash and vouchers respectively. For Manulife stand to receive SGD 50 every 180 days if one achieves an average of at least 10,000 steps over the period. Understand that HPB have their own metrics but not on their scheme. Why? They do not allow Mi Band 4 and only accept their own Fitbits. However, too lazy to go and collect. Ok, SGD 50 is not a huge amount but personally use it as a motivating factor.
Sleep - Sleep is captured from other devices such as Mi Band 4.
Personally very pleased with Mi Band 4. Previously used the LG Urbane. However it was not water resistant and had to be recharged every 3 days or so. Here are some of the Mi Band 4 features:
Form factor - It is very small and light.
Screen - Has a nice colour screen.
Activities - Apart from pedometer, it can track cycling, swimming etc. However these needs to be triggered.
Heart rate - Capable of measure heart rate.
Sleep - Sleep is tracked.
Battery life - Easily over a month. To be fair, set the screen to lowest light setting to conserve power since mostly use the device as a pedometer. Battery records included for reference. In accordance with battery care recommendations, generally do not allow the battery to go below 40%. This means in theory, the device will probably last 60 days, if not more.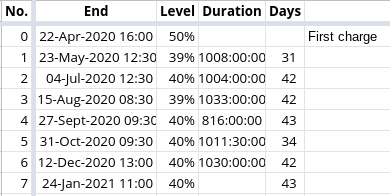 So what has worked for me?
Small wins - 10,000 steps is easily achievable each day. This includes commute, lunch time walk etc.
Morning walks - Generally do brisk walks in the morning before work. According to studies, mornings are the best time for exercise. Reasons:

Empty stomach - This means that some fat will be burned
Increased metabolism - This means more calories will be used throughout the day
Increased alertness - With higher metabolism, one is more alert
Cooler - This makes it easier to workout

Supplemental walks - If I'm short of the target or simply want additional workout, will generally get off one MRT stop earlier and walk home.
Now the million dollar question! Have I lost weight? YES!
Clothes fit better
Sleep better
Not been sick
Most important, feel a lot better
Give Google Fit a fair go. Use it as part of one's fitness regime. Remember the general principles:
Small measurable goals
Set timing
Build up gradually
Best part of all this. No need to join a gym. Just get a decent pair of shoes. Start walking. Remember to build up gradually and do not over do it. Welcome to better health which is one's best defence in these trying times.


"All that is necessary for the triumph of evil is that good men do nothing." - Edmund Burke