First Look at Pixel 4
Design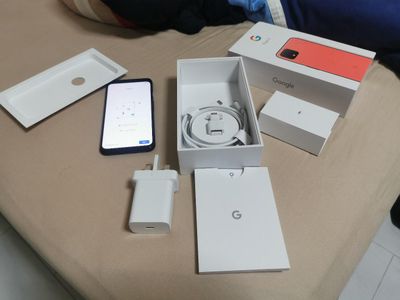 2019 has been a rather exciting year for smartphone designs; foldable, dual display, pop-up cameras, thin bezels just to name a few. Interestingly, Google has decided to stick to the classic; a rather thick forehead which houses the front camera and sensors and a very 'iphone-like' proportions on the other 3 sides.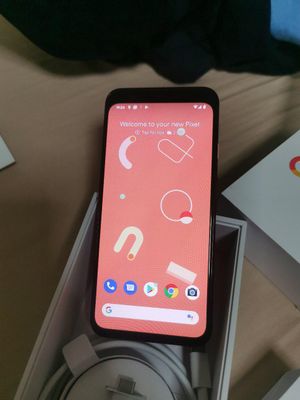 On the backside, you are greeted with a unique and catchy looking solid orange colour which has a matt feel which I very much prefer over the all so common glass (fingerprint magnet) found in most flagships devices.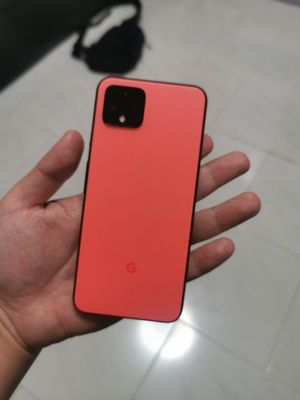 Overall, I would simply summarise the Pixel 4's design as minimalistic; nothing extravagant.
Display
The Pixel 4 features a 5.7-inch, 2280 x 1080 OLED panel which is capable of 90 hertz (Hz) refresh rate. While high refresh rate phones are not new (Razer was the first to introduce them), it is something that I would want on my device. For the uninitiated, Hz is the SI unit for frequency which can also be written as s-1 which simply means how many times something a happening per second; a 60 Hz display will 60 frames per second. Having a 90 Hz display reduce the delay between each frame by 33% cf. 60Hz, resulting in a much smoother experience. Google has dubbed this as Smooth Display which I find is very true to its name. Comparing with P30 Pro side by side, it makes the 60 Hz display on the P30 Pro feel sluggish. This is something that you must see to believe.
A little disappointment is that the display is a tat too dim. Using it indoors should not pose as a problem, but I can foresee some difficulties when you are using it outside under bright sunlight.
Performance
Under the hood, the Pixel 4 is spotting a QualComm Snapdragon 855, 6 GB of RAM, 2800 mAh battery and either 64 or 128 GB of storage. Now this is where I have to rant a little.. It is Q4 of 2019, most flagships are using Snapdragon 855+ (or its equivalent), 6 GB of RAM is acceptable but 64 GB of storage is simply insufficient! There is no SD card slot as well! The battery is a mere 2800 mAh, lesser than the 2915 mAh found in Pixel 3 (which has terrible battery life). I am hoping the software optimisation will help in this department.
As for the software, Pixel 4 reminds me of how Android should feel like; without all different add-ons from different OEMs like Samsung and Huawei. The new gestures found in Android 10 is much more intuitive than its predecessors, it is probably something that I will use from now on instead of the NavBar. The software experience I am experiencing on the Pixel 4 makes me want to ditch my P30 Pro. There is no fingerprint sensor on the Pixel 4, it has been replaced by face unlock which is one of the best I have used thus far. Coupled with Motion Sense (which sense when you reach for the Pixel 4), unlocking the device is as easy as picking up the device and start using it as if the device is not locked!
Bottom Line
The Pixel 4 looks decent, feels good and works great. Everything I have experienced from the device is butter smooth; from the display to the performance. Pixel 4 seems to be a great all-rounder so far. I have yet to test its battery life and camera yet, but I will certainly report back with a more in-depth review once I have done so!
Get yours now at https://www.starhub.com/personal/store/mobile/browse/google/pixel-4.html?bundleCode=BNDL-M19777&ctype=y&plan=MOBL-10672_4GSTAND
__________________________________________________
I am not a staff from StarHub. My post does not represent StarHub in any way.