Did you know you can restore deleted posts or stories on Instagram?

In case you missed it, Instagram introduced a new feature allowing you to recover recently deleted posts. The feature called Recently Deleted enables you to review and restore posts you've deleted including photos, videos, reels, IGTV videos, and stories.
According to Instagram, this feature is an added protection to help prevent hackers from compromising your account and deleting your posts. Here's how you can restore your Instagram posts.
Tap your profile picture found in the bottom right corner to go to your profile page.

Tap the menu icon in the top right and then tap Settings from the following list of options.

Go into the "Account" menu.

Tap the "Recently Deleted" option at the bottom.

Here, you'll see all the posts, reels, stories, and IGTV videos that have been deleted.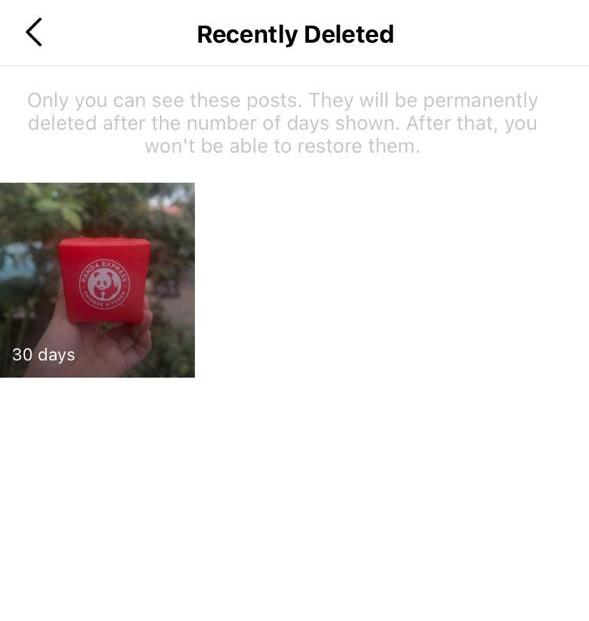 T
he deleted content
will stay in
the
"Recently Deleted" folder for 30 days. Thereafter, they will be auto-deleted.
Meanwhile, d
eleted stories will stay in the Recently Deleted folder for 24 hours before they too are gone for good.
You have the option to either restore them or permanently erase them from your account. To do so, tap the content you'd like to restore or delete forever.

There you go! Say goodbye to accidentally deleting any of your Instagram content and being unable to restore it. If you simply want to clean up your profile by getting rid of, for instance, all embarrassing old posts, but you don't want to delete them, you can move them to the "Archive" folder instead.
~ Carla
▬▬▬▬▬▬▬▬▬▬▬▬▬▬▬▬▬▬▬▬▬▬▬▬▬▬▬▬▬▬▬▬▬▬▬▬▬▬▬▬▬▬▬▬▬▬▬▬▬▬▬▬▬
Some of my posts, opinions and views here do not reflect my position and StarHub's opinions.
For account related matter, please seek help from our Customer Service team via
Facebook Messenger.
Have a good idea? Tell us at our
Ideas Exchange!