ASUS Zenfone 6 Review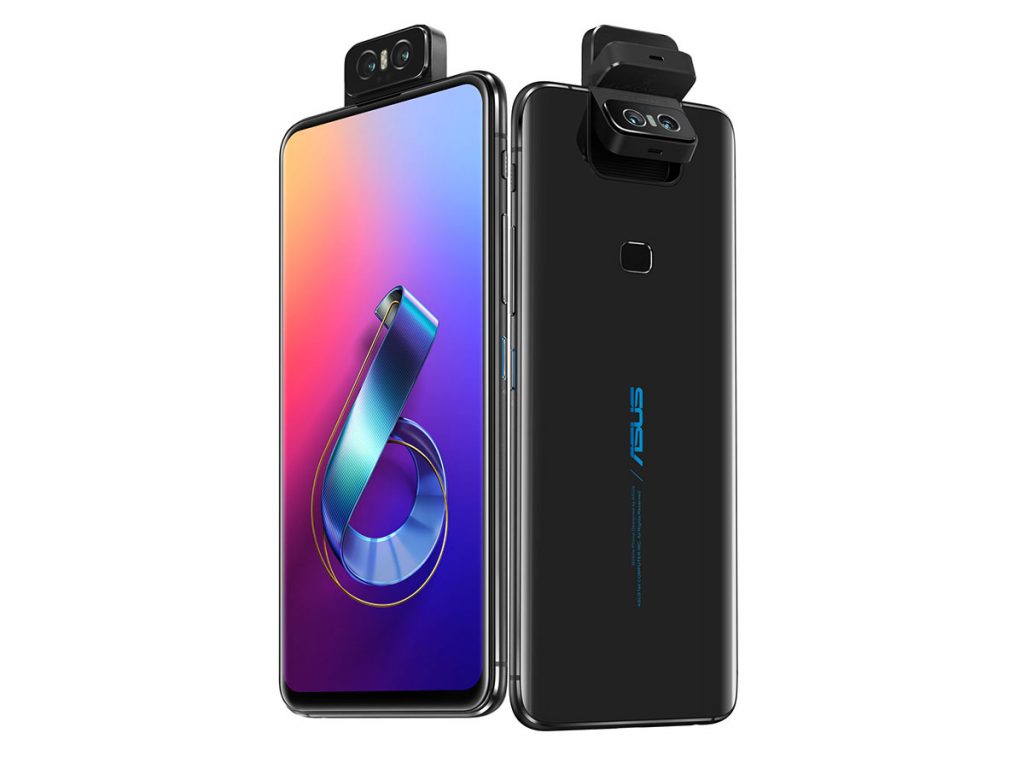 Launched in May 2019. The Zenfone 6 was iconic with a unique flip camera which automatically activates for video calls and selfies. The advantage was that it is the same main camera was used for these and this meant great image/ video quality. Sceptics wondered whether this would prove to be the Achilles heel of the device with repeated use. ASUS believes it will work for up to 100,000 times. Assume the camera is flipped 8 times a day, this translates into a whopping 34 years! How likely is that?
Bought the pro version which comes with the following:
RAM - 8GB
Internal memory - 256GB
8 core Snapdragon 855 processor
Dual SIM
Dedicated MicroSDXC memory card slot
48Mp camera
5000 mAmp battery
Corning gorilla glass 6
IPS LCD screen
NFC capable
Fingerprinter sensor
USB C port
The phone is nicely packed and comes with a silicon case and is ready to go out of the box.
What I really like:
Decent image and video quality albeit somewhat muted in terms of saturation. Personally ok with this.
IPS LCD screen which gives a more natural colour
NFC capability means the ability to use Google Pay which in my mind is essential these days to minimize contact. Google Pay allows integration with PayLah and PayNow so it is a one stop payment solution
Fingerprint sensor allows biometric verification for unlocking the phone and access to apps such Singpass, bank apps, Google Pay/ Play etc
ZenUI is lite. As the name suggests, it is very much like stock Android
Dual SIM is useful for travel. Personally enjoy drive holidays in Malaysia and prior to Covid 19, would do this a few times each year and maintain a Malaysia prepaid SIM card for this purpose. Just before travelling to Malaysia, do a top up, which activates the SIM card, subscribe to desired data package and good to go for navigation apps like Waze. Using Android Auto, data is useful for accessing podcasts (Pocketcast), music (YouTube Music, Tunein). These help with the tedium of long drives and the music keeps the rest of the family happy :-) although I do get complaints about my taste in music (Philistines!)
Excellent smooth performance because of the powerful chipset and ample RAM
ASUS has updated the firmware to Android 11 and included really neat Battery Care feature which allows the phone to be set to slow charge and cap charging to say 80% to improve battery life
USB C is way to go. No more flipping or making sure the cable is plugged in the right way :-)
What I do not like:
ASUS Zenfones are hard to get locally and one has to get an export set which generally comes with one month warranty from the seller
Access to phone cases is limited given that ASUS Zenfones are not as popular as the likes of Apple, Samsung etc
To be fair, this phone is not for everyone since it is considered niche. ASUS Service Centre has demonstrated an unwillingness to fix imported devices. Perhaps they do not stock the necessary parts since they do not officially sell the Zenfone 6 in Singapore. In this context purchasing this phone is a risk with short warranty. However, since discovering The Repair Hospital (refer to my earlier post), personally consider this risk acceptable for Zenfone fans. Will be happy to answer questions about the Zenfone 6 :-)


"All that is necessary for the triumph of evil is that good men do nothing." - Edmund Burke