Are you being scammed? Here's How to Spot Scam Signs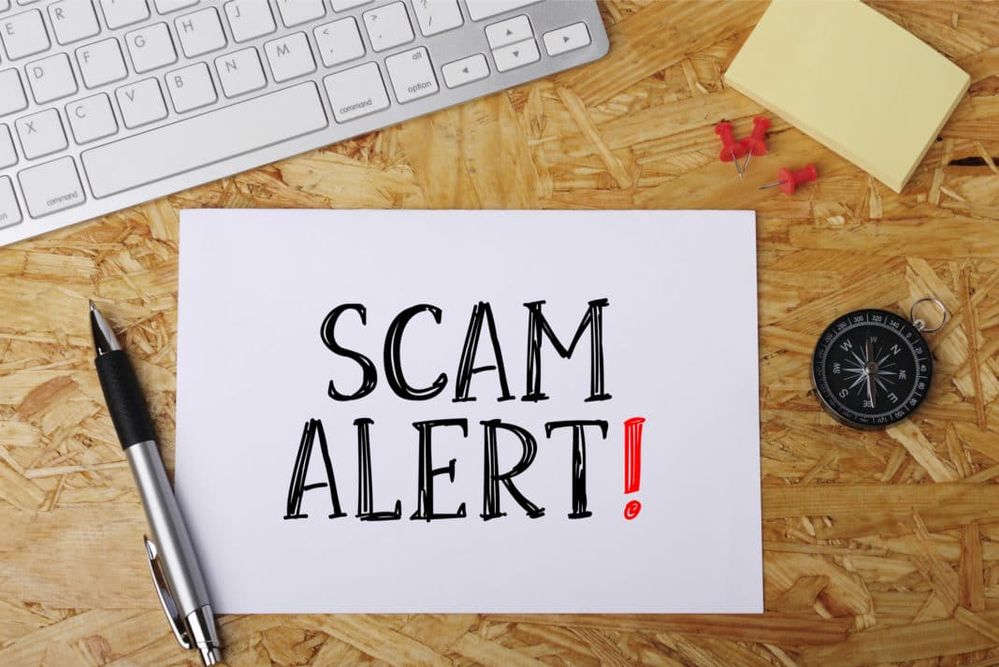 Anyone can fall victim to a scam. These scams come at you in all sorts of ways from texts, letters, or even in person. In fact, scammers are getting wiser and more sophisticated. No thanks to technology, it's easier for them to scam people, particularly the older folks who have not kept up with modern technology. But it would be a big mistake to think that only the gullible are targeted because even you can fall victim to them.


HOW TO KNOW IF YOU'RE BEING SCAMMED?
You may ask these questions to yourself to help figure out if you are getting scammed.
Has someone contacted you out of the blue?
Most scams start contacting you out of the blue, whether over the phone, email, social media, in person or through the post. But, to ensure they are who they are, go to the official website or call the number of the company claiming to have contacted you to verify if what you received is legitimate.
Scammers also disguise themselves as your friends on social media. They will send you a new friend request on Facebook/Instagram, and after you accept their friend request, they'll ask for your contact number. If you are suspicious of the new account, it is recommended to check if the new account has the same number of friends. Also, confirm to your friend if they made a new account.
Is the email, letter, or SMS you received is full of dodgy spelling and bad grammar?
Most emails from companies are checked and proofread. If you receive an email, letter, or SMS claiming to come from a company or someone in a position of power with lots of spelling and grammatical errors, be suspicious.
If you notice bad spelling and grammar, you might be dealing with an overseas phishing scam (where user's personal data, such as passwords and credit card info, is stolen through electronic communication). Scammers don't have a good command of English or maybe come from a different country so they don't have the language skills you would expect.
Unfortunately, a number of StarHub customers have received phishing emails complete with StarHub's logo, mentions of StarHub's products and services, which looked convincing. There is also an online scam using StarHub's logo. With that being said, you might as well check out this article on how to avoid becoming a victim of phishing/scam sites and emails.
Is the website you're on doesn't have a secure link?
It's easy to be fooled by a fake website as scammers can fake an official-looking email with the use of the official logo and email design as the real company. Moreover, when you visit web pages, you need to ensure the site has a secure link. How? The easiest way is to check if there's a padlock symbol in the browser. Also, check if the link starts with "https://" when doing anything sensitive online.
Here is a fake website posing as StarHub in an attempt to steal StarHub customers' Hub iD, password and credit card credentials. The page looks legit, but if you look closely the URL isn't secured.
If you provide any financial or personal information to an unsecured site, it can be stolen. Technically, once you are already in the unsecured site, it is more than likely that your information is being stolen.
Have they asked you to do something?
Scams always lead to a request for money or personal information. Scammers tend to ask you to do things like provide personal information on a website, answer questions in a survey, or pay upfront for what they have promised.
The most common scam is in the form of a lucky draw. It comes in a form of congratulatory message, saying you have won a prize, usually $X,0000 and they request you to click on a link and send your personal details over. A reminder is to ask yourself if you have participated in any lucky draws. If you haven't, then you wouldn't have won any prizes.
Generally, scammers like to involve a sense of fear or urgency as a tactic to bully you into action. Why? Because, if you act on impulse you don't have time to ask for help or think things through.
HOW TO REPORT A SCAM?
If you think you have been scammed or suspects someone is trying to scam you, call 1800-722-6688. This is a dedicated hotline by the police and the National Crime Prevention Council for victims of scams in Singapore. Moreover, if you would like to report new phishing/scam sites and emails pretending to be StarHub, please send all information to report-phish@starhub.com.
Your next step would be to file a police report once you are sure you're being scammed. You must also compile any documents, screenshots and online conversations so the police will have more evidence and leads for the investigation.
Sad to say, not all scammers get nab. But your report will provide the authorities with the information they need to warn others of future scam attempts.
~ Carla
▬▬▬▬▬▬▬▬▬▬▬▬▬▬▬▬▬▬▬▬▬▬▬▬▬▬▬▬▬▬▬▬▬▬▬▬▬▬▬▬▬▬▬▬▬▬▬▬▬▬▬▬▬
Some of my posts, opinions and views here do not reflect my position and StarHub's opinions.
For account related matter, please seek help from our Customer Service team via
Facebook Messenger.
Have a good idea? Tell us at our
Ideas Exchange!