Apps to Help you Have Fun this Circuit Breaker
The coronavirus outbreak is affecting our lives in one way or another. Nowadays, most of us are stuck at home and working from home to stop the spread of the virus. But that doesn't mean you have to go crazy while you #StayHome. Thankfully, there are some apps that will help you stay updated and get you entertained while still keeping your distance from other people. Here are some apps that you might be interested to use.
TikTok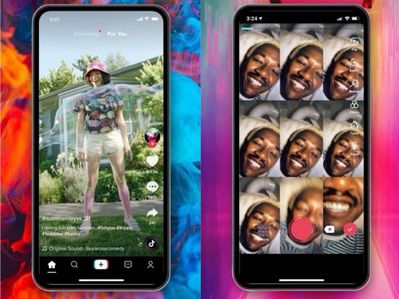 Currently, this short-form video platform called TikTok is one of the most popular apps among teenagers. It has also gained more popularity around the world as more people have started using it since almost everyone is advised to #StayHome amid the coronavirus. Through this app, users share video content covering a wide range of categories, from dancing, lip-syncing, comedic skits to viral challenges. Parents are even seen joining the bandwagon, so you might as well check out this app. But you need the patience to learn the dance routines or lip-syncing until you perfect them.
BUNCH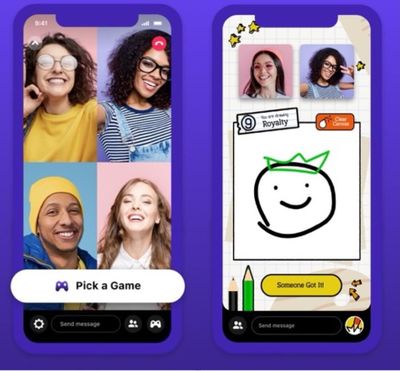 What's better than video chatting with family and friends? Plus, see their faces while you beat them at a game? Bunch is a group video chat mobile app for multiplayer games. It's basically an online house party app where you play games with your family and friends online, anywhere you are. Don't be put off, if you're not a gamer since most of its games are simple and easy to jump into. There are trivia, draw party, and charades, which gives you casual game experience. It also supports challenging games and well-known titles such as Fortnite, Minecraft, and Roblox. If you don't find a game on the app, you can request for it to be available too.
Headspace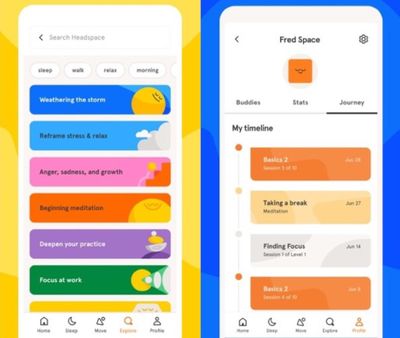 Meditation can help you pass the time while simultaneously managing your stress. This mobile app offers the widest variety of meditations. It has guided sessions for beginners, as well as less-structured programming for pros. There are also courses, ranging from the basics of meditation to others that help you stay positive. The courses specifically targeted to encourage you to take a quick 1-3 minutes from the day to relax, calm down before you sleep and there is the so-called "Sleepcasts" that are stories told in a relaxing manner which might help you snooze if you can't sleep when it's quiet.
SGNews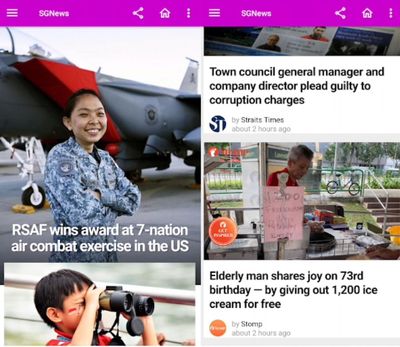 Keep up to date with all the latest happenings and breaking news in Singapore, wherever you are with SGNEws. Through this app, you can read news from Singapore newspapers, publications and online media. It also provides Asian news and world news to help you be updated not just what's happening in Singapore. Most importantly, this is a free app which does a good job of keeping you up to date on the latest stories, but they also let you break out into different news categories.
SNOW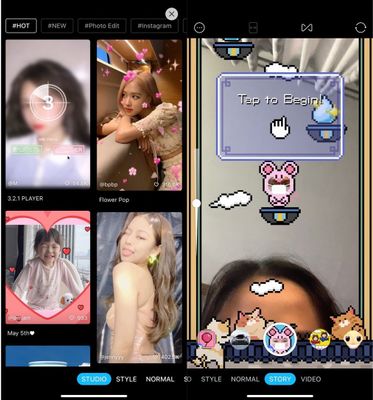 This is not your ordinary camera app which offers filters and stickers for your photos and videos. They say it is a Korean version of the Snapchat app which has the same features. Besides its filters, it also has a GIF maker (similar to Instagram's Boomerang), and stories which can be directly uploaded on Instagram. There are also mini-games that are fun to play. Moreover, even if you don't use Snow as a social media app, it's a useful app where you can edit photos and videos that you can share to your other social media apps.
YouTube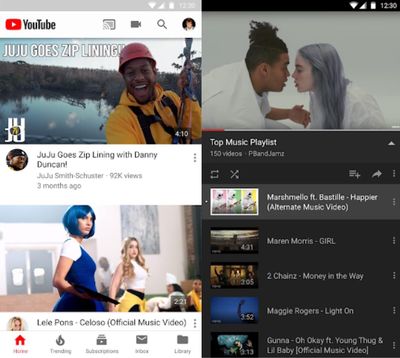 Should all else fail, head to YouTube. You can never go wrong with YouTube. From the hottest music videos of your favourite artists to what's trending in gaming, entertainment, news, and many more. There are also vlogs from people who share their daily life, travels, tutorials, challenges, and anything you can think about. If you want to be a content creator on YouTube, you might as well try by filming something interesting for people to watch. Maybe one day, your YouTube channel will gain subscribers.
That's it for our list of apps to fill up your time during the extended circuit breaker. Did we miss any other apps? Let us know in the comments below!
~ Carla
▬▬▬▬▬▬▬▬▬▬▬▬▬▬▬▬▬▬▬▬▬▬▬▬▬▬▬▬▬▬▬▬▬▬▬▬▬▬▬▬▬▬▬▬▬▬▬▬▬▬▬▬▬
Some of my posts, opinions and views here do not reflect my position and StarHub's opinions.
For account related matter, please seek help from our Customer Service team via
Facebook Messenger.
Have a good idea? Tell us at our
Ideas Exchange!