Video Editing Apps to Make TikTok Videos
You probably have seen lots of TikTok videos on the newsfeed of your social media accounts. Wondering how do they create those videos? Although TikTok has built-in video editing tools, people still use outside apps to make sure their videos stand out and pop. Here are some video editing apps that you need to download on your phone ASAP to take your TikTok game to the next level.
InShot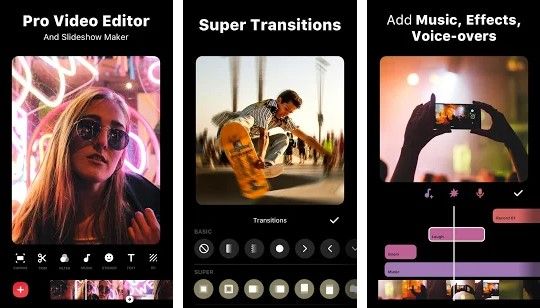 InShot is a video editor and video maker where you can trim/cut video, blur the background, add music & effects, and many more. It has been widely used to edit videos for their social media such as Instagram, Facebook, and now TikTok. It has a range of audio & visual effects and enables you to import your own music. However, all videos created with the free version of the app are watermarked.
Key Features:
Trim, cut and split videos
Merge multiple videos
Video effects and filters
VivaVideo
An alternative app to create and edit TikTok videos is VivaVideo. Through this app, you can apply filters, themes, transitions, add texts, stickers, and music. Moreover, it allows you to record your own voice and add it to your video. The best thing, it has an easy-to-use interface so everyone can utilize it.
Key Features:
Wide variety of video editing features
Add text to your video
Magisto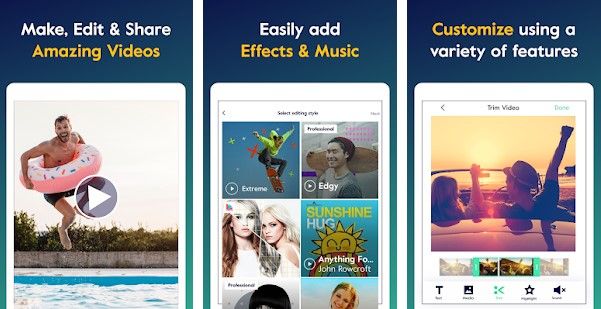 Another app to create and edit videos in just a few minutes is Magisto. With Magisto, it uses A.I. (artificial intelligence) to find the best parts of your footage create an eye-catching video for you. It also has a music library, or you can upload your own. Moreover, you can add effects and titles and even upload videos from your photo app and Google Drive account.
Key Features:
Add licensed music
Smart editing style
Professional themes and templates
Voloco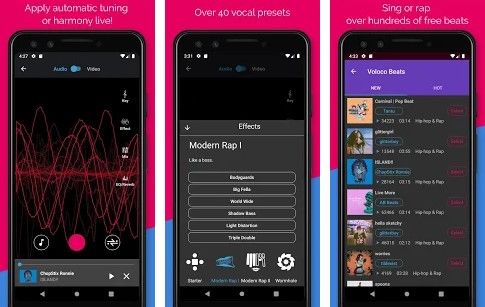 Have you seen TikTok videos with a crazy effect on their voice and it just makes the video ten times funnier? Technically, you can add or edit voice effects on the TikTok itself. But there are effects that make your voice sound funnier that isn't actually available on TikTok. Voloco is here for you! It is a real-time voice-processing app that combines automatic voice tuning, harmony, and vocoding.
Key Features:
Record an audio or video with instant effects
Dozens of voice presets
Quik
Last but not least, is Quik! This can be your assistant in editing videos not just for TikTok, but for YouTube, and Instagram. It lets you choose from its 23 video styles and customize videos by trimming, adding texts, emojis, frames, and more. You can even add effects like slow-motion or fast-motion movement. It also has multi-language support for selected languages such as English, Spanish, French, Portuguese, Japanese, Arabic, and Chinese.
Key Features:
Multi-platform sharing
Easy-to-use, simple interface
Multi-language support
With the help of these video editing apps, you can now edit and customize your TikTok videos without any trouble. Are you now ready to create better TikTok videos?
~ Carla
▬▬▬▬▬▬▬▬▬▬▬▬▬▬▬▬▬▬▬▬▬▬▬▬▬▬▬▬▬▬▬▬▬▬▬▬▬▬▬▬▬▬▬▬▬▬▬▬▬▬▬▬▬
Some of my posts, opinions and views here do not reflect my position and StarHub's opinions.
For account related matter, please seek help from our Customer Service team via
Facebook Messenger.
Have a good idea? Tell us at our
Ideas Exchange!