Samsung unpacks Galaxy S6 Edge+ and Galaxy Note 5
Galaxy S6 Edge+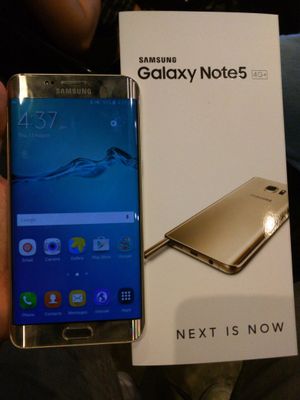 The S6 Edge+ is literally a bigger brother of the S6 Edge. With a large 5.7 inch display, it gives the user a much more immersive experience when watching videos or playing games. The display, as with all Super AMOLED display, is beautiful and vibrant.
Samsung also bumped up its RAM to 4GB, matching that to what you see in Asus ZenFone 2. Multitasking will be an ease on this beast with the octa-core Samsung Exynos processor clocked at 2.1GHz Quad + 1.5 GHz Quad coupled with the 4GB RAM.
The camera remains as powerful on the S6 Edge+ with some tweaks as compared to the S6 Edge. We can now save the pictures in RAW format and have more manual controls as what you would see in the LG G4. The specifications of the camera remains largely the same as its smaller brother.
The design of the phone is no big difference to that of the S6 Edge. Glass back with metal frame brings out the elegance of the device. Top of the class, nothing comes close to beating this beauty. A must have for people who loves big screen. The edge panel has also been upgraded to act as shortcuts instead of just contacts, this is a good addition that should have been in the S6 Edge.
My only concerns are with the real time usage of the phone. How long will the battery last? How warm will the device get? Only time will tell.
Galaxy Note 5
Specifications of the Note 5 is identical to the S6 Edge+, with the only exception that it a flat screen and comes with a S pen. The S pen is now works via a ejection button, you got to press to 'extend' the S pen before you can pull it out. It is hard to describe it here so do give it a try at any retail shop with a demo set.
With a 5.7inch display, both the Note 5 and the S6 Edge+ has a pixel density of 518ppi with a QHD display resolution. I have also been told that the charging speed of both device has been improved and both devices supports quick wireless charging. I have no idea how fast is 'faster' and how quick is 'quick' but it certainly looks promising.
The accessories that comes with these device is similar to that of the S6 and S6 Edge. A new addition will be the hard button keyboard case. I gave it a try and it felt like the Blackberry that I have used 5 years ago. Feels good, but it reduced my typing speed by a lot.
Personally, I am more of a fan of the Note 5 than the S6 Edge+. The pen is much more useful than the Edge panel in my opinion. Is it worth an upgrade over your existing device? Yes and No. Yes, if you are holding on to a Note 3 or S5, No if you are holding on to the Note 4 or S6 (unless you can't stand the small screen like me). For other devices, leave a comment and I will gladly give you a recommendation.
I doubt I will be able to provide a hands on review on these two awesome device as I will be overseas for quite some time. Hope the other bloggers here will be able to give you an insight on the real time usage of these devices.
Availability
Both devices will be available from StarHub from 15 Aug 2015 onwards. Pricing will be announced soon.
__________________________________________________
I am not a staff from StarHub. My post does not represent StarHub in any way.