How to Get your Phone to Read Out Loud to You?
We don't always have the time to read everything on our smartphone especially when driving. Fortunately, there are now smartphones which have a feature that can read aloud messages, articles, and emails on your phone. But, with a few tweaks to your phone's settings, you no longer have to look down at your phone's display to get information. Here's how to get your smartphone to read the information you need aloud to you.
Android
On Android, you can easily check your latest SMS messages. By enabling the hands-free access through Apps and notifications > Assistant, then say "Hey Google" in Settings. Thereafter when you say, "Read out my text messages," you will hear them read aloud your message.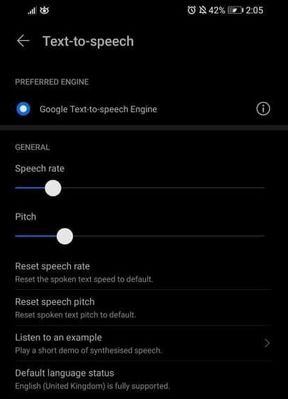 You can also use Android's Text to Speech feature in Accessibility which can read aloud any text on your phone's screen. It also reads the text on the pictures if you want but it will consume more battery. To enable this, go to Settings, tap Accessibility then Text-to-speech output and then configure the reading speed and pitch as you prefer. Return on the Accessibility screen, then toggle on Select to Speak. So, whenever, you need something read out you just swipe up with two fingers from the bottom of the screen.
iOS
Over on iOS, if you say "Hey Siri, read out my text messages" it will read out your unread text messages. Unlike Android, you can have older messages read out too by saying "Hey Siri, read out my older messages." You also get the option to reply with your voice. Don't forget to set up hands-free operation under Siri & Search in Settings to enjoy this feature.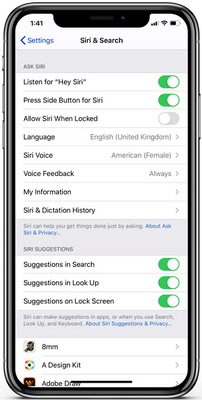 Siri can also read out your emails, you just need to activate some accessibility options. Choose Accessibility in Settings, then select Spoken Content, and Speak Screen (enables you to hear everything on screen by swiping down from the top of the screen with two fingers ) or Speak Selection (select any text on the screen to allow you to hear the selected text). Thereafter, a small toolbar will pop-up where you can control the playback and speed controls.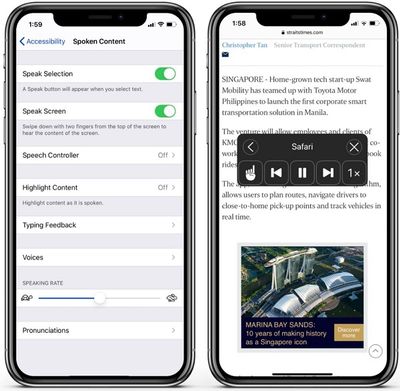 Once you've enabled those accessibility options, you can launch them through Siri, too. Just say, "Hey Siri, speak screen." Isn't that very convenient if you need to stay hands-free?
This is how you can enable your smartphone to read aloud any text on your phone without installing any third-party app.
Are you in need of a new phone like an iPhone, HUAWEI, or Samsung with this feature? Check out StarHub's Online Store and buy a new smartphone with a mobile plan with no hidden fees!
~ Carla
▬▬▬▬▬▬▬▬▬▬▬▬▬▬▬▬▬▬▬▬▬▬▬▬▬▬▬▬▬▬▬▬▬▬▬▬▬▬▬▬▬▬▬▬▬▬▬▬▬▬▬▬▬
Some of my posts, opinions and views here do not reflect my position and StarHub's opinions.
For account related matter, please seek help from our Customer Service team via
Facebook Messenger.
Have a good idea? Tell us at our
Ideas Exchange!