Apps for Students to Help Them Study Better
Students are progressively returning to school and they'll be switching between taking online classes and attending school. As homework and tutorials start to pile up, it might be hard for students to keep track of dates, and their tasks on hand. Luckily for students in the 21st century, there are now many mobile applications to help students to study and organise everything school-related more effectively. These apps might be useful for you.
My Study Life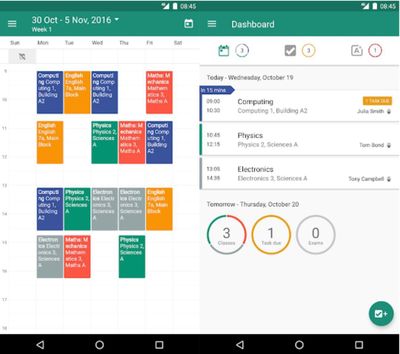 Let's start with something every student will need which is a schedule planner. This is a great app to start your new semester or school year. It functions as a planner, but with much more flexibility than your regular planner. The best part is it allows you to add rotating schedules where you choose your own schedule layout. Moreover, it gives you reminders of upcoming classes and assignments. Its task lists allow you to add in more than just schoolwork, so you can keep your life organized in one place. It will also show your overdue tasks, or what's due at the end of the week. Pretty cool, right?
Evernote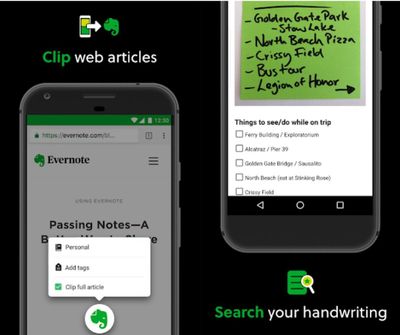 Once your schedule is in place, what's next? Your notes, of course. Evernote allows you to collect your information and store it all in one place. Through this app, you can digitally compile information from different websites and articles and save it all on one page. It's basically an electronic folder for all your notes in one place. So no more flipping through your notes to find out what you are looking for. You can also collaborate through the app with your groupmates, which has chat capabilities. What's more, is that it syncs between your computer and your mobile devices.
SimpleMind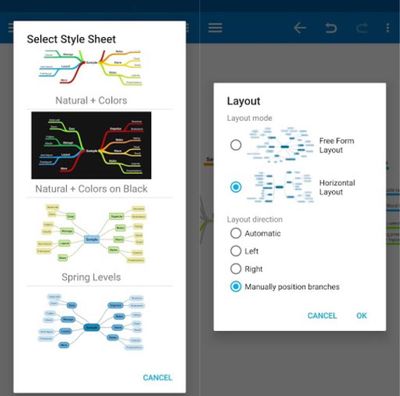 Having a hard time to organise your thoughts? Then, SimpleMind is the best platform for you. It will help you to improve your memory using mind maps for brainstorming and keeping track of your ideas. If you're trying to organize a school project, explain how ideas connect or need a visual to explain your thought process, then this is a great tool for you. You can also use this on your desktop computer, which will sync every information you have on both devices. This will enable you to have your organised thoughts at the tip of your fingers.
SoundNote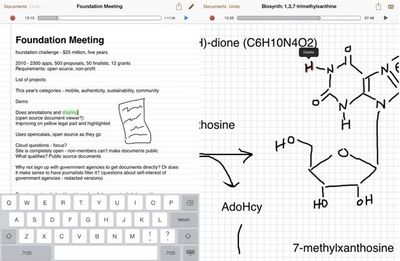 This useful app is perfect for any students out there, but as well as those who are attending meetings, lectures, and interviews. We all know that not all students can take down notes while listening to their teacher during a lecture. Good thing, there are now lecture apps such as SoundNote, which is a notepad and audio recorder. It basically keeps track of what you type and draw while recording audio. So, you don't have to worry about missing important detail anymore. You just tap what you wrote while you were awake, and it will play the audio to help you fill in the blanks. However, this app is currently only available on iPad.
Freedom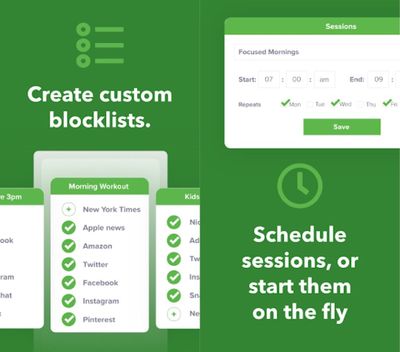 Let's be honest, it's hard to focus on studying while at home with too many distractions. It's really challenging even if we try to avoid distractions and procrastination. Thankfully, Freedom will save you where you can choose and schedule what distracting apps and websites to block at certain times. Through this, you will be prohibited to constantly check any unnecessary apps or websites when you are studying or writing a paper. It will help you to become more productive and break your habit of procrastinating. Temptation no more!
So, make use of these helpful apps to help you be organised, on task, and motivated throughout your education. You might as well share these apps to anyone you know who is still studying to help them out.
Disclaimer:
We are aware that some primary schools and secondary schools in Singapore forbid the use of mobile phones. We encourage any readers here to abide by their school rules. We will not be responsible for any mobile phones that are confiscated while using these apps. 😋
~ Carla
▬▬▬▬▬▬▬▬▬▬▬▬▬▬▬▬▬▬▬▬▬▬▬▬▬▬▬▬▬▬▬▬▬▬▬▬▬▬▬▬▬▬▬▬▬▬▬▬▬▬▬▬▬
Some of my posts, opinions and views here do not reflect my position and StarHub's opinions.
For account related matter, please seek help from our Customer Service team via
Facebook Messenger.
Have a good idea? Tell us at our
Ideas Exchange!