Scam Alert: Senior Advantage Website Offering Fake Membership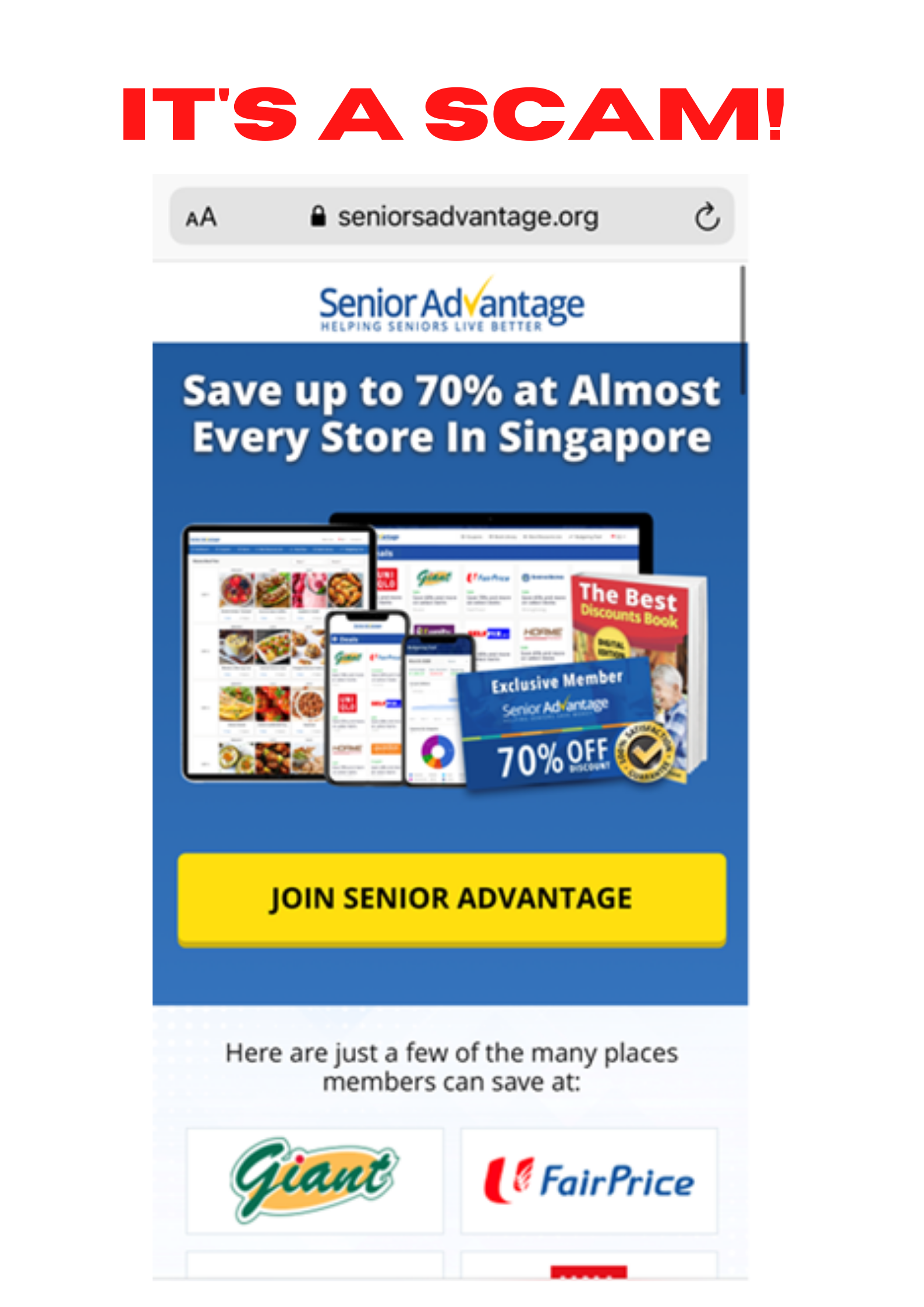 The Police have alerted the public of a recent scam tactic that targets the senior community to sign up for fake membership on a "Senior Advantage" website.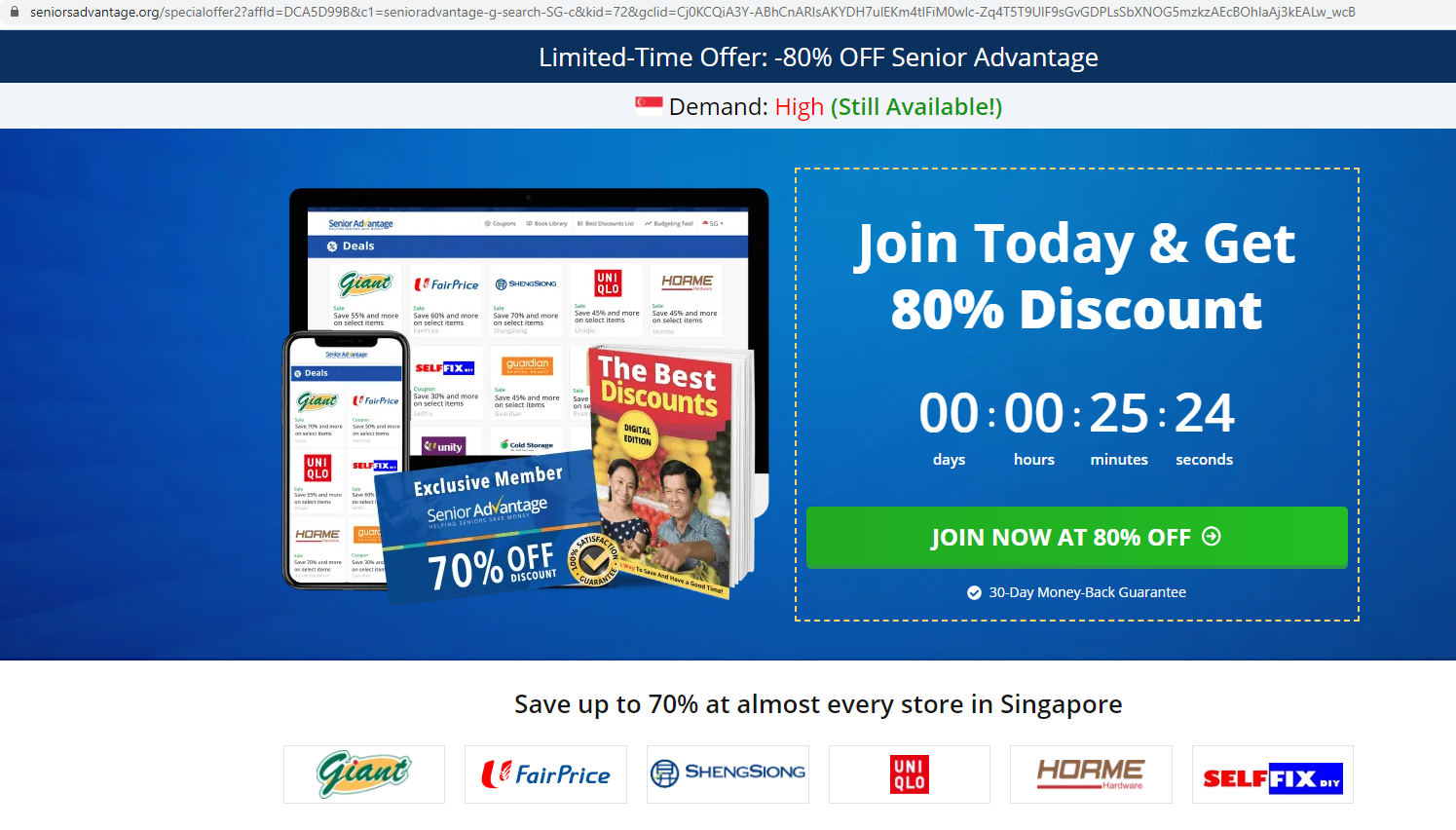 Victims would come across online advertisements or emails advertising "Senior Advantage" membership and when they click on the URL embedded in the fake advertisements, it leads them to a fake website that deceives them into signing up for the membership to enjoy special discounts at supermarkets, restaurants and retail shops. The victims only realized that they have been conned after failing to receive any email notifications after making payments for the membership fees and after searching for the company's information online.
Members of the public are advised to adopt the following measures before trusting any websites:
1) When a deal seems too good to be true, you should verify it's sources - check that the URL provided is legit.
2) Always verify the authenticity of the information provided with the official website or sources.
3) Report fraudulent transaction to the payment service provider immediately.
Did anyone receive these ads recently? Share your experience with us.
-Jolene
Some of my posts are unofficial and may contain personal opinions which may not represent the positions and opinions of StarHub.
For account related matter, please seek help from our Customer Service team via Facebook Messenger.
Have a good idea? Tell us at our Ideas Exchange!