Alert: New Phishing Email Purportedly Sent by StarHub about Your Billing Account
Thanks to @ReignOfComputer, we've been alerted that some StarHub customers are receiving phishing emails that look so convincing - complete with StarHub's logo, mentions of StarHub's products and services, that someone might just accidentally give away their personal details and fall victim to these scamming sites if not careful.
Here are some samples of the email and how to identify if it's a scam: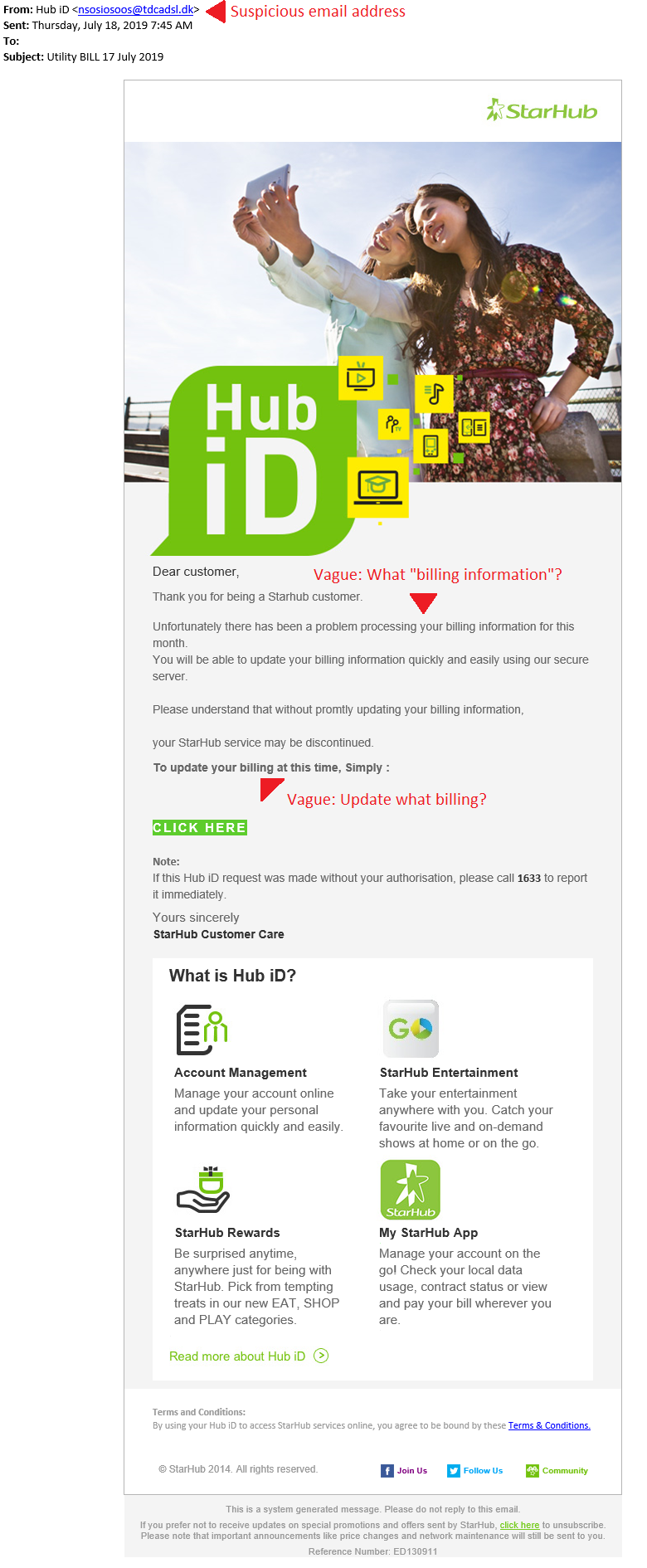 The sender's email address is not an official StarHub email address. StarHub's official emaill address should end with XXXX@starhub.com
The content, although sounds legit enough (talks about your billing account), seems very vague. e.g. What "billing information" is required?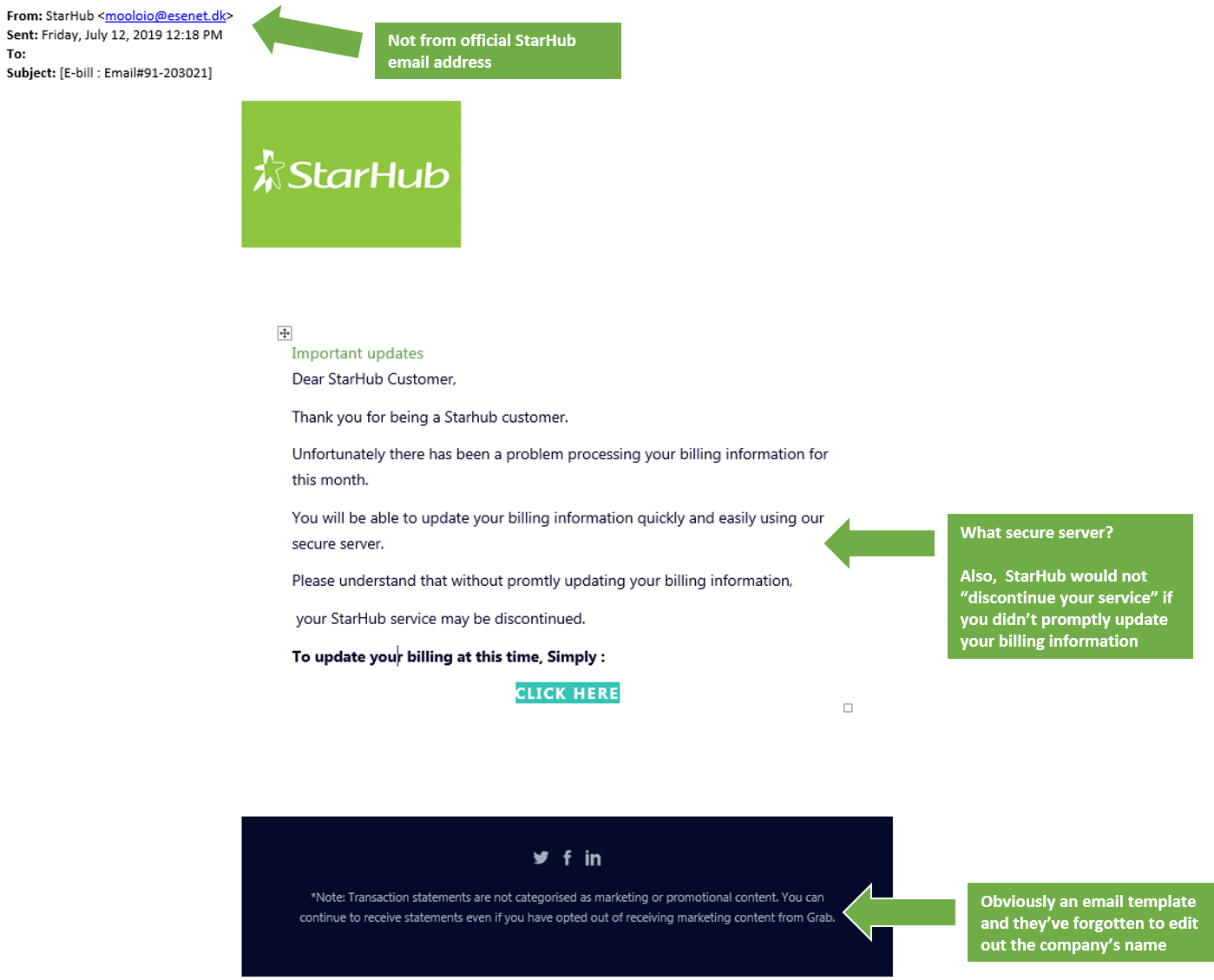 4) In this email above, the footnote mentioned "Grab" instead of "StarHub", which is obviously an email template and they've forgotten to edit the Company's name!
These are some tell-tale signs of a phishing email, do not click or share your personal details with these websites.
With My StarHub App and My Account Management, you can easily check and update your StarHub account details and download your e-bills. If in doubt, feel free to contact us for verification of these emails and websites.
Have you spotted any scamming/phishing emails similar to these? Share with us!
-Jolene
Some of my posts are unofficial and may contain personal opinions which may not represent the positions and opinions of StarHub.
For account related matter, please seek help from our Customer Service team via Facebook Messenger.
Have a good idea? Tell us at our Ideas Exchange!