Why Choose StarHub Mobile?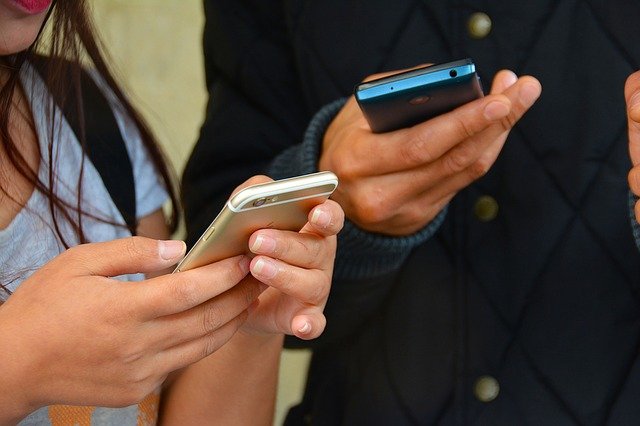 Not yet a StarHub mobile subscriber? Oh, you're missing out on Singapore's fastest mobile network then! What's more, our postpaid mobile plans are bigger, better with free entertainment and more data. Plus, you will find the perfect prepaid card that gives you what you want. But why do you need to choose StarHub Mobile? Let's look below.
Customize
your
mobile
plan
Running out of data, talk time or SMS? With StarHub Mobile, you have the freedom to add more data, more talk time and more SMS. Anytime you need it when you need it with just a few taps. The add-ons come without contracts, one-time activation fees and termination fees.
Stay connected wherever you travel
Travelling overseas? It's easy to roam with StarHub Mobile. Our network covers over 230 destinations, so you can always stay in touch with your loved ones and friends while overseas. Moreover, we have affordable overseas data plans. The best part you can connect instantly and roam hassle-free.
Experience
Singapore's fastest mobile network
Enjoy our mobile network you can always rely on with our 4G network which enables you to share, stream and stay connected. Furthermore, with our Mobile+ plans, you can enjoy the benefits of the 5G service. Also, we are continuing to enhance our 5G services to change the way you live, work and play.
Manage your
mobile usage
on the go
Want to keep track of your mobile usage? With our smart mobile apps, you can monitor your data usage, calls, and SMS. You can also check your contracts or pay your bills anytime, anywhere. Download now our My StarHub App and StarHub Prepaid App to always stay in control of your mobile usage.
Free entertainment on-the-go
With our Mobile+ plans, you can watch popular series from the UK, US and Asia with FREE 12-month StarHub TV+. Plus, play thousands of classic games with 1-month FREE access to Antstream Arcade. With that, you can enjoy savings worth over $130!
Get
discounts with
your
postpaid
bill every month
If you have StarHub TV, mobile postpaid, and Home Broadband services, you will be part of our Hub Club and can enjoy some sweet perks. This includes up to 30% discount on your monthly bills! What's more, you may sign up for StarHub's Corporate Individual Scheme (CIS) which is an employees' benefits programme to discounts off handsets and monthly subscription.
Sign up now with StarHub's Mobile+ plans or SIM Only plans via our Online Store. If you don't want to pay for a monthly bill you can get a StarHub Prepaid SIM Card at our StarHub shops.
~ Carla
▬▬▬▬▬▬▬▬▬▬▬▬▬▬▬▬▬▬▬▬▬▬▬▬▬▬▬▬▬▬▬▬▬▬▬▬▬▬▬▬▬▬▬▬▬▬▬▬▬▬▬▬▬
Some of my posts, opinions and views here do not reflect my position and StarHub's opinions.
For account related matter, please seek help from our Customer Service team via
Facebook Messenger.
Have a good idea? Tell us at our
Ideas Exchange!