Traveling overseas? Schedule your DataTravel in advance
Are you aware that you can now schedule DataTravel in advance? Yes, you read that right! You can now enjoy the convenience of scheduling DataTravel Asia-Pacific and DataTravel Global before your planned overseas trip from 24 hours to 30 days in advance.
How to schedule DataTravel in advance?
Step 1: Log in to My StarHub app.
Step 2: Click on "Roaming" and select the mobile number to schedule DataTravel.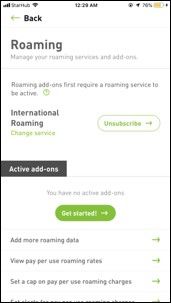 Step 3: Select the country you are travelling to.
Step 4: Select preferred DataTravel plans to activate.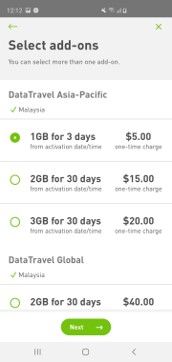 Step 5: Click on "Schedule in advance."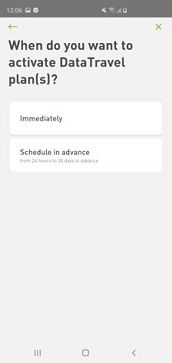 Step 6: Select your preferred date/time to activate DataTravel plans.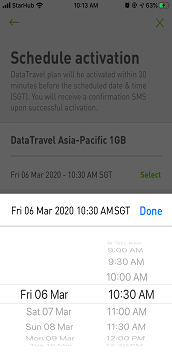 Step 7: Review and click "Confirm."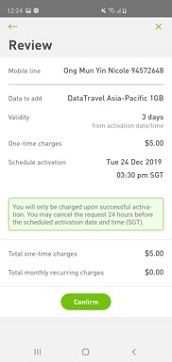 ADDITIONAL NOTES:
✔ You will receive an SMS confirmation when DataTravel Asia-Pacific or DataTravel Global is successfully activated.
✔ DataTravel will be activated within 30 minutes before the scheduled time.
✔ You will only be charged once your scheduled DataTravel is activated.
✔ If you are not subscribed to either International Roaming or Pay-As-You-Roam service, then the DataTravel will not be activated on the scheduled date/time.
That's it! Isn't it easy to schedule in advance your DataTravel?
~ Carla
▬▬▬▬▬▬▬▬▬▬▬▬▬▬▬▬▬▬▬▬▬▬▬▬▬▬▬▬▬▬▬▬▬▬▬▬▬▬▬▬▬▬▬▬▬▬▬▬▬▬▬▬▬
Some of my posts, opinions and views here do not reflect my position and StarHub's opinions.
For account related matter, please seek help from our Customer Service team via
Facebook Messenger.
Have a good idea? Tell us at our
Ideas Exchange!