Manage your prepaid needs on Happy Prepaid App
It's now easy to manage your prepaid account with the Happy Prepaid App! Through this app, you can take control of your prepaid account on-the-go, anytime, anywhere. The best part is that you can use it without any data charges. Yep, you read that right!
Key Features:
Check your prepaid credit and data balances. Stay updated on your prepaid credit and data balances on-the-go.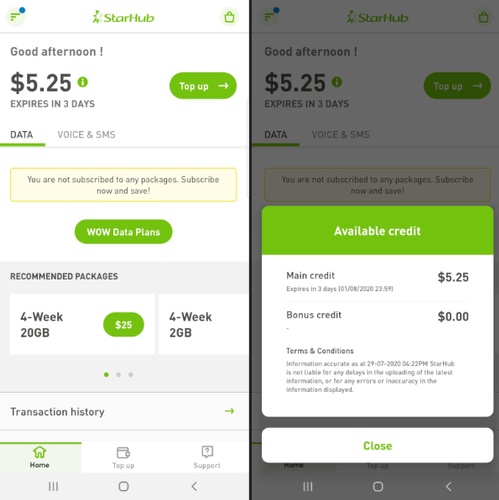 View your account transactions. See what transactions you've made for the past 30 days and track your expenses.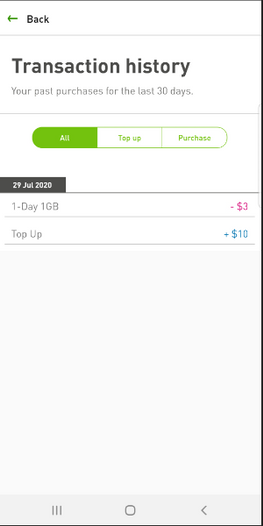 Top-up, activate data plans and packages. Running low with your prepaid credit and balance? Easily top-up and activate data plans & packages within the app wherever you are
.
*To activate Data Plans, go to the "Top up" tab then click "WOW Data Plans".
NOTE: Please refer to this self-help article to check the different ways to top-up your StarHub Mobile Prepaid SIM Card.
Set up the phone for overseas roaming. Going overseas? Activate your roaming service within the app when you're ready to fly.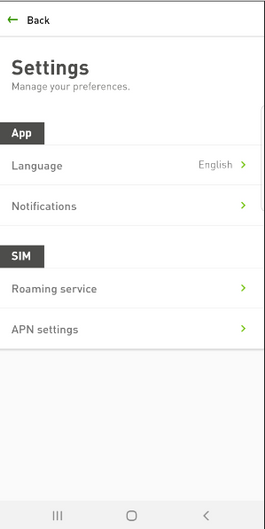 Haven't downloaded the Happy Prepaid App? What are you waiting for? Download the app now on Google Play Store for Android users and App Store for iOS users!
Do you have any questions about Happy Prepaid App, please refer to this link.
~ Carla
▬▬▬▬▬▬▬▬▬▬▬▬▬▬▬▬▬▬▬▬▬▬▬▬▬▬▬▬▬▬▬▬▬▬▬▬▬▬▬▬▬▬▬▬▬▬▬▬▬▬▬▬▬
Some of my posts, opinions and views here do not reflect my position and StarHub's opinions.
For account related matter, please seek help from our Customer Service team via
Facebook Messenger.
Have a good idea? Tell us at our
Ideas Exchange!