Manage all your StarHub Services on My StarHub App
Manage. Monitor. Pay. Purchase. You can now do more with our My StarHub App. Enjoy real-time updates of your StarHub account, subscribe to add-ons, manage your bills, and many more.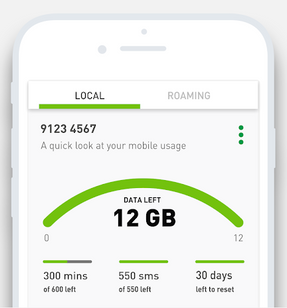 Key features:
Manage all your StarHub services
Take control of all your StarHub services from mobile, TV and broadband with less clicks.
Get your bills instantly
View and pay bills anytime you want.
See your bill history over the last 6 months and get the full PDF bill if you need more details.
Change your preferred payment method instantly.
Monitor your mobile usage on the revamped dashboard
Keep track of your data, calls and SMS usage real-time, as well as when is the next reset will happen.
Check your daily usage with all-new charts and set data alerts to notify yourself.
Keep an eye on your multiple mobile lines.
Access to roaming features
Activate your roaming service ahead of your scheduled overseas trip.
Purchase and schedule your DataTravel in advance for your international trip.
Check your overseas data usage easily.
Explore our add-ons
Manage and subscribe to our add-ons as you deem fit.
View account activity & history
Use the Account activity feature to check the status of your pending purchase requests.
Check your contract details
View your contract end date, recontract eligibility and voucher all readily available when you need it.
Look into our rewards
Browse the instant treats and lifestyle deals of the all-new StarHub Rewards.
Redeem your points without any hassle with just a few clicks.
Beat the queue
Visiting a StarHub shop? No need to wait in line, if you use our eAppointment to book a time slot for your visit.
Keep track of the upcoming visits to your house for maintenance and scheduled deliveries.
Download the My StarHub App now! What are you waiting for? It'll be so much easier to manage all your StarHub services with the app.
You may also refer to these self-help articles to specifically see the service transactions you can do for your mobile, TV and broadband services on the My StarHub App.
~ Carla
▬▬▬▬▬▬▬▬▬▬▬▬▬▬▬▬▬▬▬▬▬▬▬▬▬▬▬▬▬▬▬▬▬▬▬▬▬▬▬▬▬▬▬▬▬▬▬▬▬▬▬▬▬
Some of my posts, opinions and views here do not reflect my position and StarHub's opinions.
For account related matter, please seek help from our Customer Service team via
Facebook Messenger.
Have a good idea? Tell us at our
Ideas Exchange!