How to Switch TV+ Pass via My StarHub App?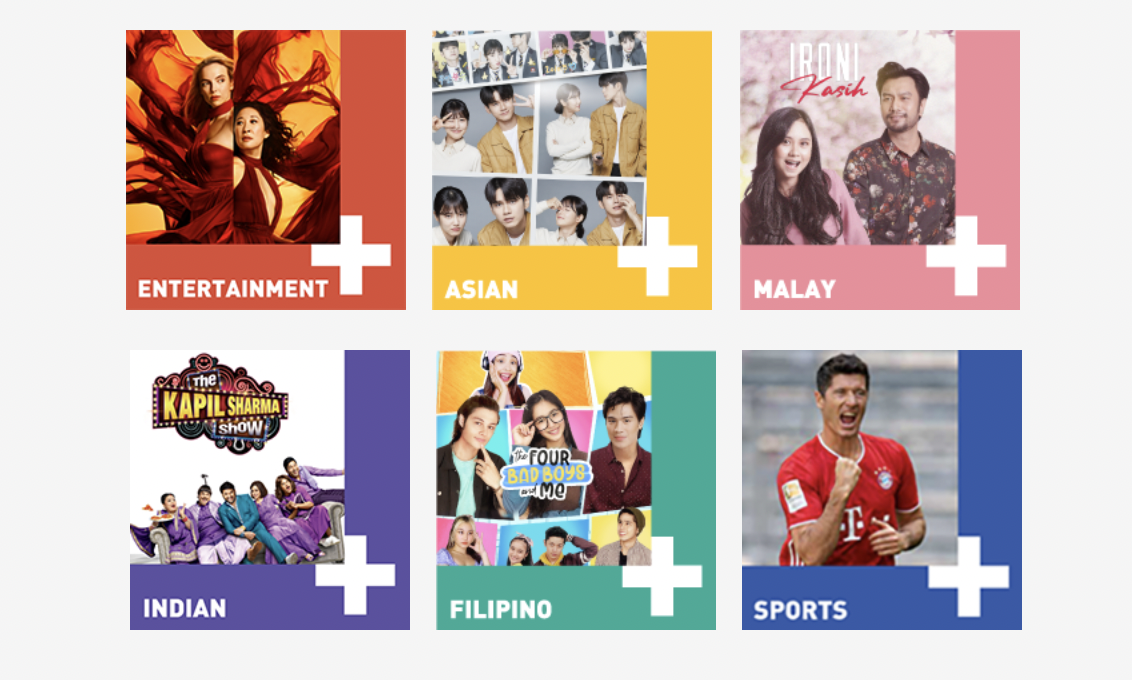 Do you want to switch your TV+ Pass? You can do so by modifying your subscription via the My StarHub App. Do note that applicable charges will be pro-rated if you are making the switch to a Pass with a different monthly subscription fee.
Here's how you can switch your TV+ Pass.
STEP 1: Log in to the My StarHub App and click the "TV" tab on the home screen.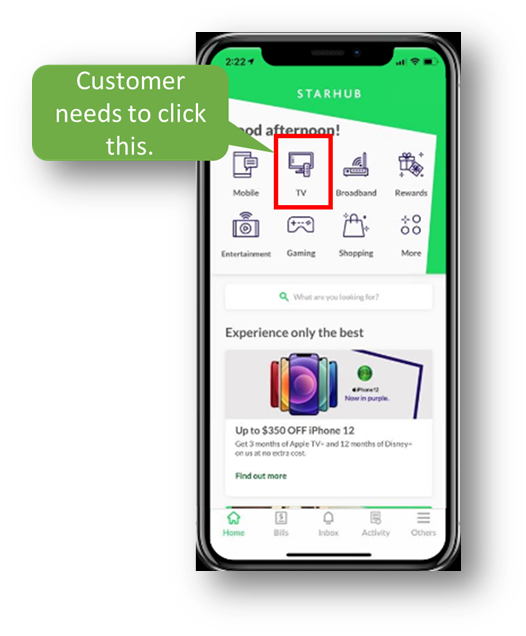 STEP 2: Click "Modify."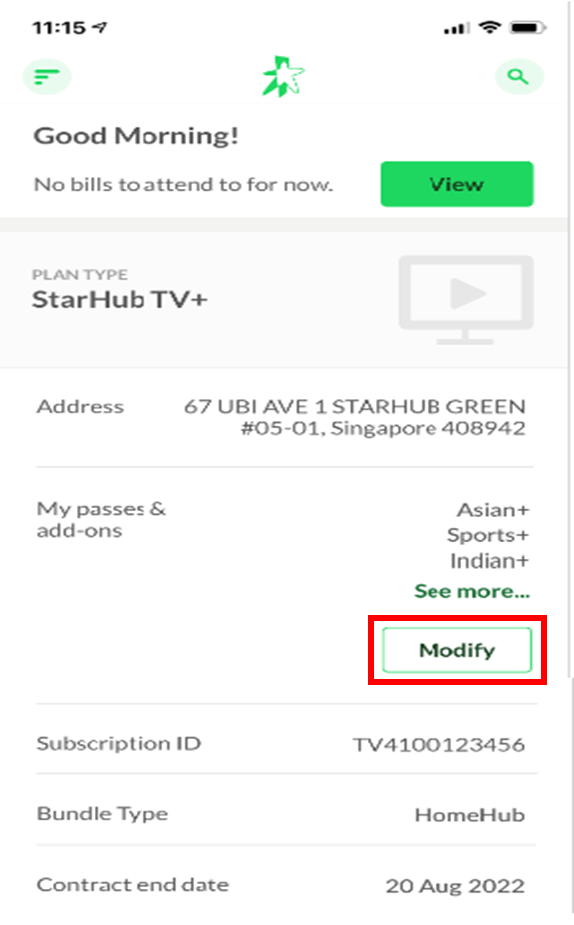 STEP 3: To add your desired TV+ Pass, click "Add." If you want to remove a TV+ Pass, click "Remove."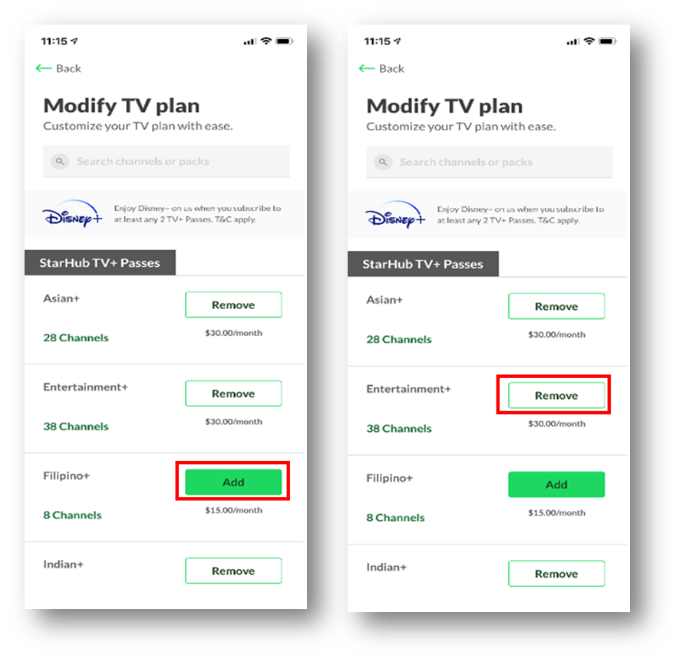 STEP 4: Review the changes and click "Submit.". Then, the "Success!" page will be displayed right after. The change will take place immediately.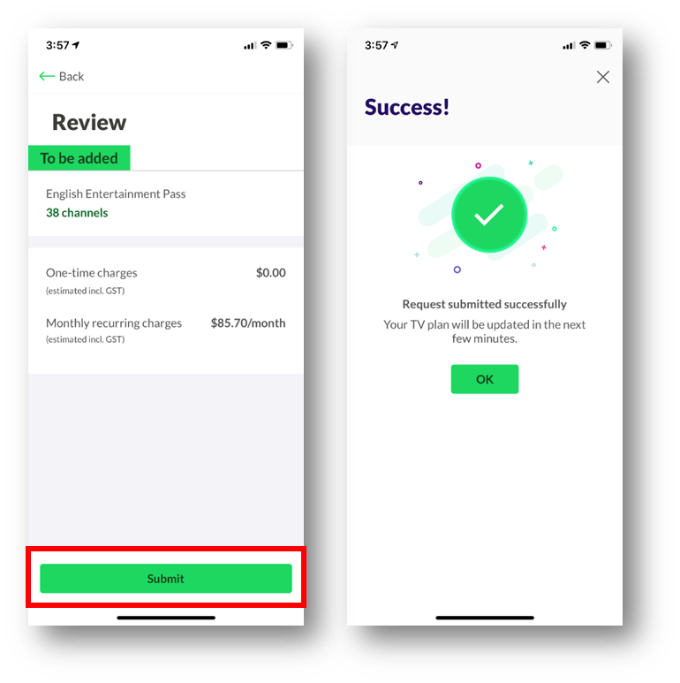 IMPORTANT NOTE:
Kindly be informed that switching of Passes will only be available from the second calendar month onwards upon service activation.
The switching of Passes is allowed once in a calendar month. This means, if you try to switch more than once, you will be prompted with an error message that you have switched more than once, and you will not be able to proceed.
~ Carla
▬▬▬▬▬▬▬▬▬▬▬▬▬▬▬▬▬▬▬▬▬▬▬▬▬▬▬▬▬▬▬▬▬▬▬▬▬▬▬▬▬▬▬▬▬▬▬▬▬▬▬▬▬
Some of my posts, opinions and views here do not reflect my position and StarHub's opinions.
For account related matter, please seek help from our Customer Service team via
Facebook Messenger.
Have a good idea? Tell us at our
Ideas Exchange!