How to set local data usage alerts?
If you have a limited mobile data allowance on your mobile plan and you need to make sure you don't exceed it, you should set up a local usage alert on My StarHub App. Through this, you will be notified when your data bundle is running low. So goodbye to worrying about any excess charges you might incur accidentally.
Simply follow these steps to set your local data usage alerts:
STEP 1: Log in to My StarHub App using your Hub iD or StarHub mobile number.
STEP 2: Tap on the icon with 3 dots > Set local usage alerts.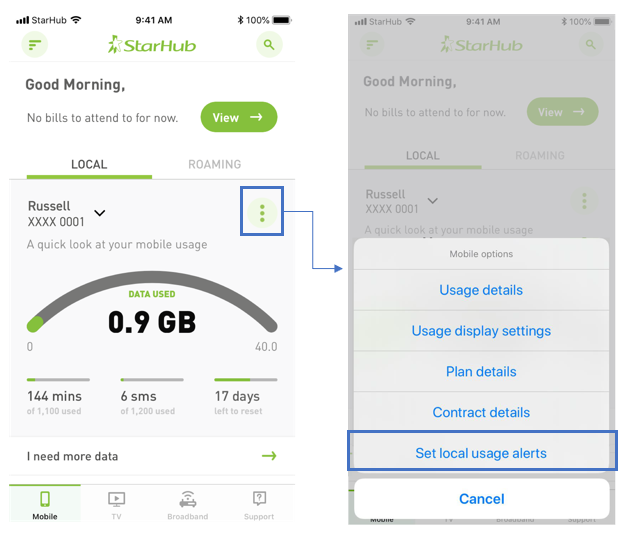 STEP 3: Toggle on the "Notify me" button to receive a notification for your data usage. You also have the option to notify another mobile number under the same account.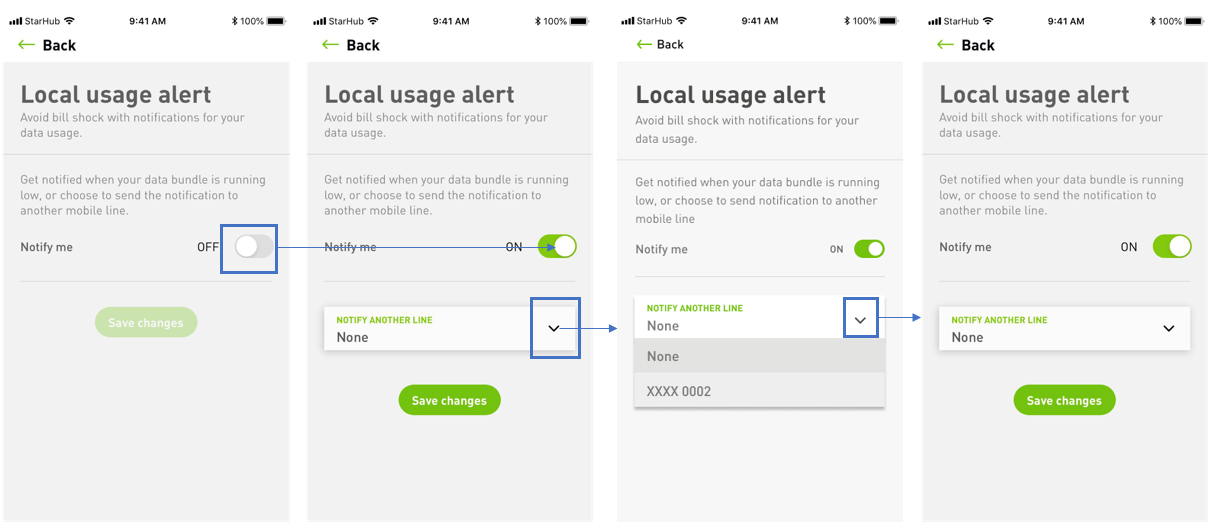 STEP 4: Once done, tap on "Save changes."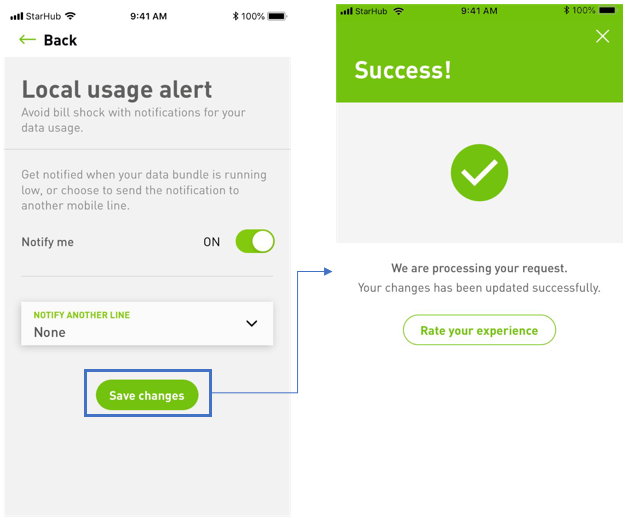 Thereafter, you'll now receive an SMS alert whenever the data bundle for your mobile line is running low.
~ Carla
▬▬▬▬▬▬▬▬▬▬▬▬▬▬▬▬▬▬▬▬▬▬▬▬▬▬▬▬▬▬▬▬▬▬▬▬▬▬▬▬▬▬▬▬▬▬▬▬▬▬▬▬▬
Some of my posts, opinions and views here do not reflect my position and StarHub's opinions.
For account related matter, please seek help from our Customer Service team via
Facebook Messenger.
Have a good idea? Tell us at our
Ideas Exchange!