How to Retrieve Your Service Agreement via My StarHub App?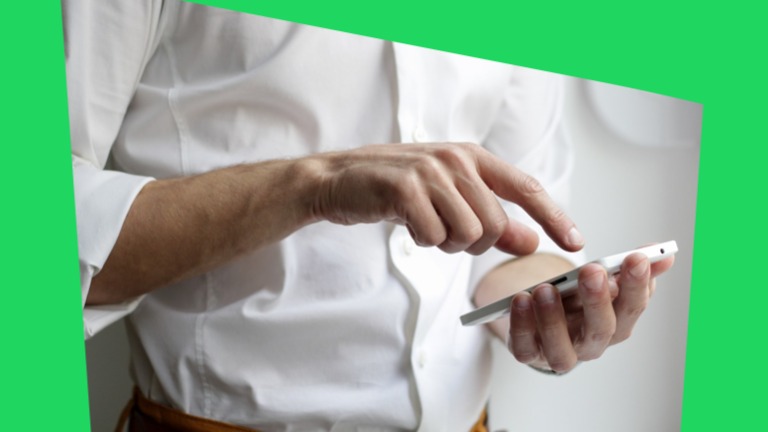 Lost the copy of your Service Agreement? Worry no more, you can easily retrieve and download your Service Agreement anytime, anywhere. This is less hassle as you no longer need to call our Customer Care Service to request a copy. Now, you can simply retrieve it on My StarHub App. Simply follow the steps below.
Log in to My StarHub App using your Hub iD.
Click 'Mobile', 'TV', or 'Broadband' from the homepage menu.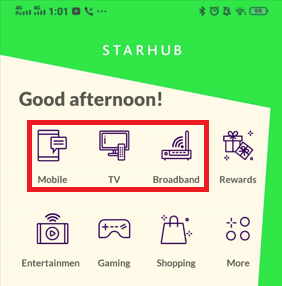 For Mobile, tap on the menu (three green dots).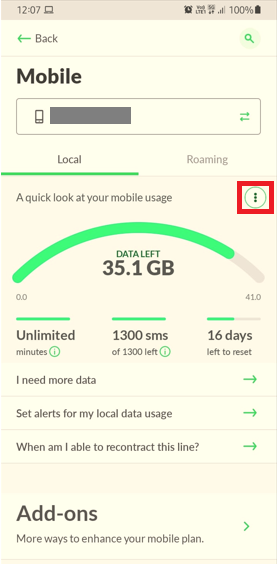 Select 'Plan details.' Then, scroll down and click 'View service agreement.'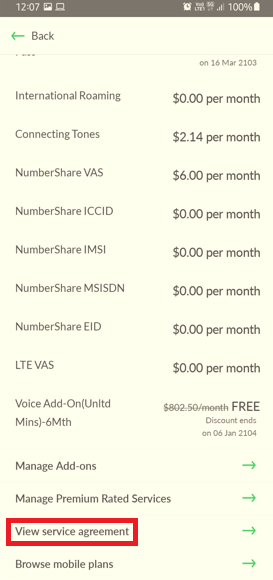 For TV and Broadband, scroll down then click 'View service agreement'.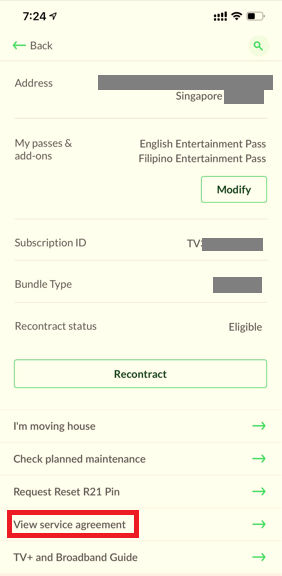 Thereafter, you will be directed to My Account. Filter product under 'Service Type' and time frame under 'Period' when you signed up for the service.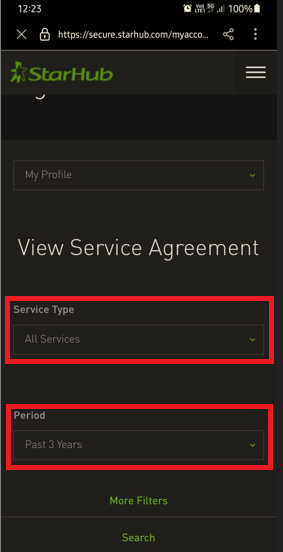 Click on 'Download PDF' to retrieve the Service Agreement in PDF format.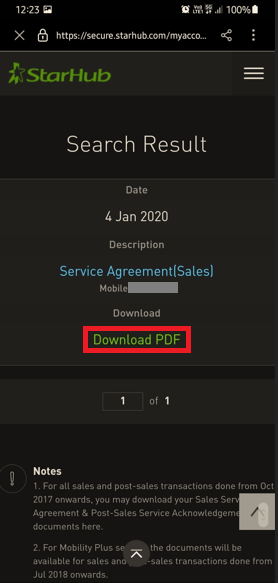 There you have it! You now have a copy of your Service Agreement.
You may also retrieve your Service Agreement via My Account.
~ Carla
▬▬▬▬▬▬▬▬▬▬▬▬▬▬▬▬▬▬▬▬▬▬▬▬▬▬▬▬▬▬▬▬▬▬▬▬▬▬▬▬▬▬▬▬▬▬▬▬▬▬▬▬▬
Some of my posts, opinions and views here do not reflect my position and StarHub's opinions.
For account related matter, please seek help from our Customer Service team via
Facebook Messenger.
Have a good idea? Tell us at our
Ideas Exchange!