How to Reschedule Mobile Delivery via My StarHub App?
Are you unavailable to receive your mobile delivery? And no one is available to receive it too? Then, you must reschedule your mobile delivery. You can easily do that through My StarHub App by following these simple steps.

1. Log-in on My StarHub App using your Hub ID or mobile number.
2. At the bottom of the screen, tap on "Support".
3. Scroll down to "Appointments".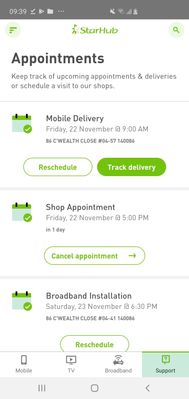 4. Tap on "Reschedule."
5. Thereafter, you may choose a new date and time to reschedule the appointment.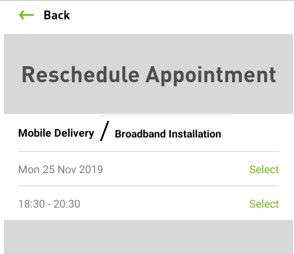 *If the scheduled mobile delivery is within 24 hours of the appointment time, you will see the following message prompt. Please follow the advice of the prompt.
6. Once selected, tap on "Next."
7. A message prompt as follows. Tap "Confirm."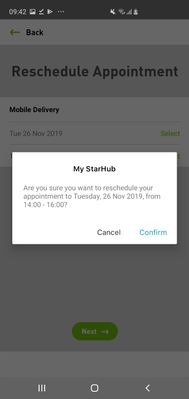 8. Once confirmed, the new date and time will be reflected as follows: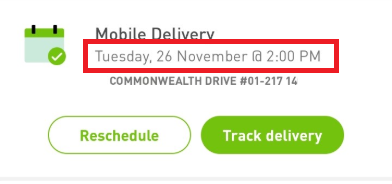 NOTE:
If you have a scheduled mobile delivery but you are unavailable to receive it, you may choose to have someone collect it on your behalf with your original NRIC and a Letter of Authorisation. However, if it is a new line, the owner must be present to collect it.
~ Carla
▬▬▬▬▬▬▬▬▬▬▬▬▬▬▬▬▬▬▬▬▬▬▬▬▬▬▬▬▬▬▬▬▬▬▬▬▬▬▬▬▬▬▬▬▬▬▬▬▬▬▬▬▬
Some of my posts, opinions and views here do not reflect my position and StarHub's opinions.
For account related matter, please seek help from our Customer Service team via
Facebook Messenger.
Have a good idea? Tell us at our
Ideas Exchange!