How to link an existing Netflix account to your HomeHub+ bundle?
Did you recently signed up or recontracted to HomeHub+? Do you have an existing Netflix account under StarHub's postpaid bill? If yes, you can link your existing Netflix account under your HomeHub Plus bundle.
But first, you need to terminate your Netflix subscription on StarHub postpaid bill before activation.
Step 1: Log-in to your Netflix account.
Step 2: Go to "Account".
Step 3: Select "Cancel Membership" to terminate the subscription.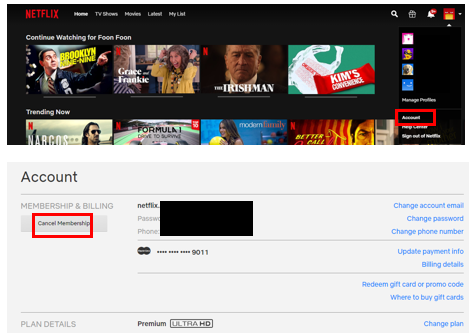 Thereafter, you can now nominate your account during your Netflix subscription activation.

Please refer to this self-help article on How to Activate Netflix after signing up HomeHub+.
IMPORTANT NOTE:
We are unable to automatically link your Netflix account if it's signed up through StarHub postpaid bill.
~ Carla
▬▬▬▬▬▬▬▬▬▬▬▬▬▬▬▬▬▬▬▬▬▬▬▬▬▬▬▬▬▬▬▬▬▬▬▬▬▬▬▬▬▬▬▬▬▬▬▬▬▬▬▬▬
Some of my posts, opinions and views here do not reflect my position and StarHub's opinions.
For account related matter, please seek help from our Customer Service team via
Facebook Messenger.
Have a good idea? Tell us at our
Ideas Exchange!