How to Change your StarHub Mobile Plan via My StarHub App?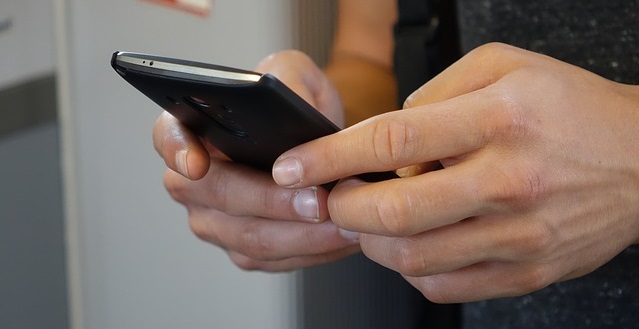 Do you want to change your current StarHub mobile plan? You no longer have to call our Customer Support to do that! Simply log-in My StarHub App to change your mobile plan. Below is the step-by-step guide.
STEP 1: Log in to My StarHub App.
STEP 2: Tap on the three green dots at the right-hand part of the mobile number as illustrated below.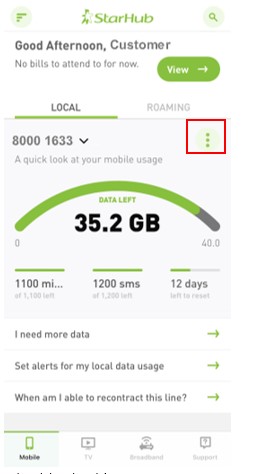 STEP 3: Select "Plan details."
STEP 4: Select "Change Mobile Plan."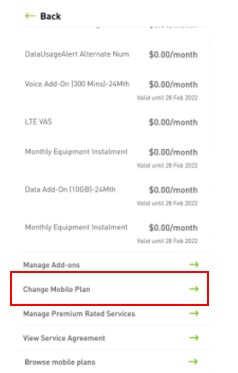 STEP 5: Select the desired plan from the list of current plans and click "Next."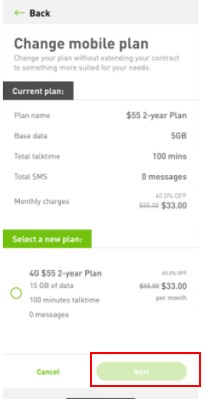 STEP 6: Review the changes before submitting and click on "Confirm."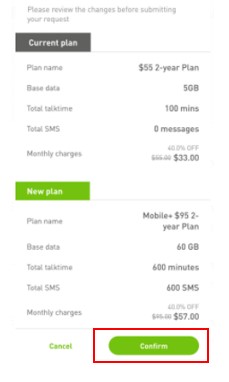 STEP 7: Once submitted, confirmation SMS will be sent to the customer's mobile number.
IMPORTANT NOTE:
Change of mobile plan is applicable to all with no outstanding balance under his/her account and ID.
Once the change to the new plan has been completed, the plan cannot be changed back.
The subscription charges will be pro-rated according to your billing cycle.
The contract end date will remain the same after the change of the mobile plan.
Downgrade fee applies when you are under a 2-year contract then you downgrade to a lower-tier plan.
~ Carla
▬▬▬▬▬▬▬▬▬▬▬▬▬▬▬▬▬▬▬▬▬▬▬▬▬▬▬▬▬▬▬▬▬▬▬▬▬▬▬▬▬▬▬▬▬▬▬▬▬▬▬▬▬
Some of my posts, opinions and views here do not reflect my position and StarHub's opinions.
For account related matter, please seek help from our Customer Service team via
Facebook Messenger.
Have a good idea? Tell us at our
Ideas Exchange!