Have you heard about StarHub's remittance service?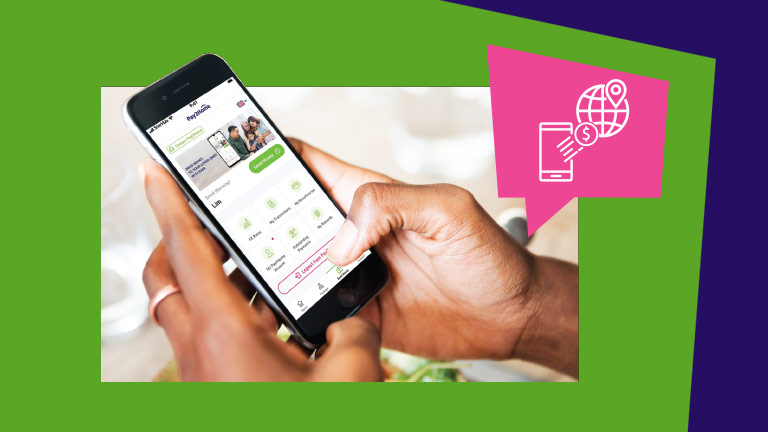 StarHub Mobile Prepaid customers can now easily send money to family and friends in more than 40 countries through the StarHub Prepaid app. The new remittance service is provided and processed by our partner, Pay2Home.
So, what are the benefits of StarHub's remittance service which allows you to send money home to your loved ones?
Easy to use
Simply log in to StarHub Prepaid App with your StarHub Prepaid number, and create a Pay2Home account to access the new remittance service. Beforehand, ensure that you have an active StarHub Prepaid voice number and a valid Singapore-issued Identity Document.
Beat the queue
Say goodbye to queues and the need to book an appointment beforehand to send money. Now, you can enjoy the convenience of sending money anytime, anywhere with just a few taps.
Relish the digital convenience
Through StarHub Prepaid App, you can do almost everything – from verifying identity to checking daily-updated exchange currency rates, transferring money and managing prepaid accounts. What's more, you can also track the status of your remittance transaction and manage your list of beneficiaries in a unified manner.
Enjoy exclusive rewards
As an exclusive perk, StarHub Mobile Prepaid customers will enjoy a free of charge when they make their first remittance. For subsequent remittance, there is a low flat transaction fee to expect. Plus, other limited-time offers with every remittance transaction.
Don't have an idea how to send money on StarHub Prepaid App? Don't worry! Simply follow the step-by-step guide here.
For more information on StarHub's new remittance service, visit the FAQs.
Not a StarHub Mobile Prepaid customer yet? Switch over now and enjoy FREE credits, data, and talk time on Singapore's fastest network!
~ Carla
▬▬▬▬▬▬▬▬▬▬▬▬▬▬▬▬▬▬▬▬▬▬▬▬▬▬▬▬▬▬▬▬▬▬▬▬▬▬▬▬▬▬▬▬▬▬▬▬▬▬▬▬▬
Some of my posts, opinions and views here do not reflect my position and StarHub's opinions.
For account related matter, please seek help from our Customer Service team via
Facebook Messenger.
Have a good idea? Tell us at our
Ideas Exchange!