Get an Antstream subscription!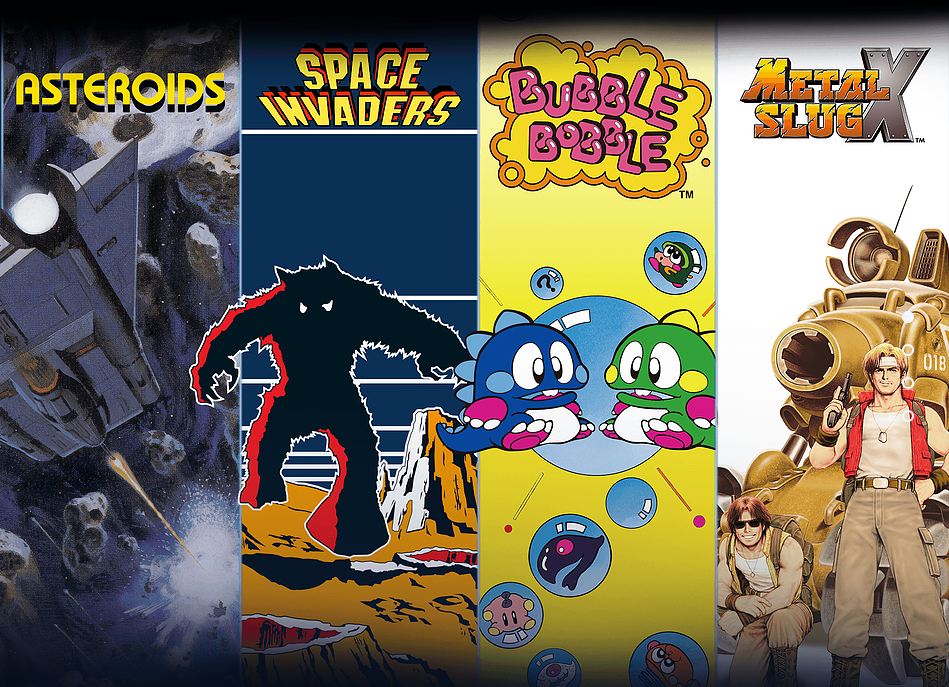 Antstream Arcade is a retro games platform with more than 1,000 curated games to enjoy and play. You can play with your friends or foes with one account across multiple devices from gaming consoles, phones and tablets.
Supported Devices and Operating Platforms
Antstream is currently not supported on iOS. But, you can enjoy Antstream across any of the below devices and/or platforms
Desktop or laptop (Windows and Mac)
Mobile phones and tablets running on Android
Nvidia Shield
Amazon Fire Stick
* Users can play Antstream's games on only 1 device at any one time with the registered account.

Benefits of Antstream
Play thousands of classic games. Its games library includes classics of all genres where you can play on your computer, console or mobile device.
Try social challenges. It offers new ways to play from challenging other users to beat your score and climb the leaderboards.
The world's first classic eSports. Play your favorite games in a new format from weekly tournaments and competitions.
Who can sign-up for Antstream?
All eligible price plans can sign up for Antstream at a preferential rate of $8.99 per month. But only new and recontract customers on the new Mobile+ plans are eligible for the FREE 1-month promotion.
To check your eligibility to sign-up for Antstream, click here.
Activation of FREE 1-month Antstream via MSA
Activate your subscription easily via My StarHub app upon successful sign-up or renewal to your Mobile+ or 4G mobile plan:
STEP 1: You will receive an SMS to activate the subscription via My StarHub App.
STEP 2: Log-in on My StarHub App and click "Add-ons" on the homepage.
STEP 3: Select "Featured Services", look for "Antstream" and click "Manage".
STEP 4: Click "Subscribe now" and you will be re-directed to Antstream's webpage for further instructions on how to sign up.
STEP 5: Click "Sign up now" to access Antstream's authentication page. Sign in or create a new Antstream account and you're done!
STEP 6: You will receive an SMS and email confirmation upon successful activation.
IMPORTANT NOTE:
The FREE 1-month Antstream subscription should be activated within 45 days from the date of your first or next bill or else the offer will drop.
After 1 month, you will be charged $8.99 per month.
~ Carla
▬▬▬▬▬▬▬▬▬▬▬▬▬▬▬▬▬▬▬▬▬▬▬▬▬▬▬▬▬▬▬▬▬▬▬▬▬▬▬▬▬▬▬▬▬▬▬▬▬▬▬▬▬
Some of my posts, opinions and views here do not reflect my position and StarHub's opinions.
For account related matter, please seek help from our Customer Service team via
Facebook Messenger.
Have a good idea? Tell us at our
Ideas Exchange!