$25 Sim Only Plan $120 "nocontract" promo does not work when recontract
My CIS plan ended yesterday so i am eligible to do a recontract today. I want to sign up for the $25 SIM Only Plan, however at the Review&Pay page, when i apply the "nocontract" promo code to get the $120 off, i got a pop up error message:
"
We're unable to process your request right now. Please try again later.
"
I have this issue since 7am. Please view the attached screenshot.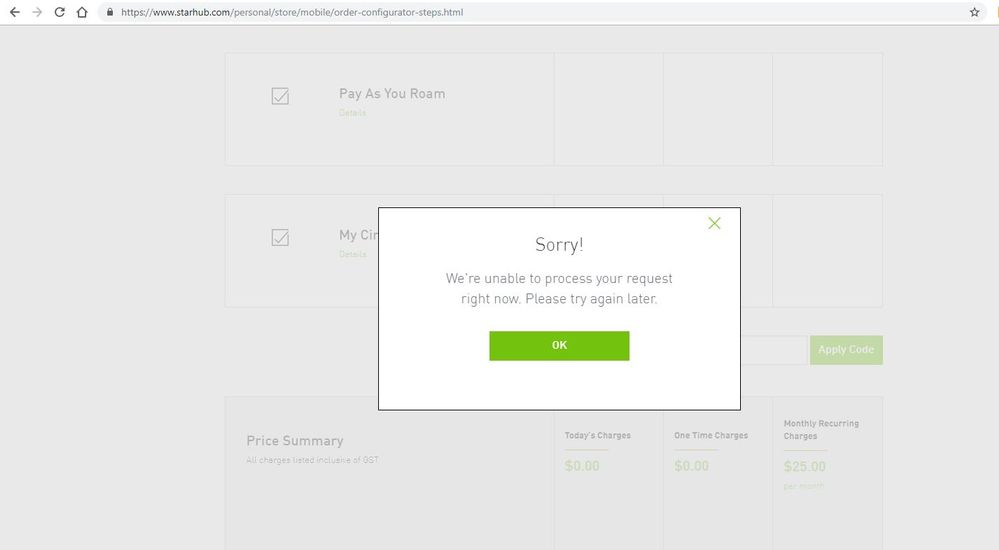 unable to process request error
I called 1633 and sales hotline but they are unable to give me the 10gb if they recontract for me. I cant go to the physical store to recontract as i wont be getting the $120 off as well.
There is no way for me to get the same benefits as recontracting online, but the website is not allowing me to do so. I've contacted you through email, twitter and fb but has yet to receive any response.
I have no remaining data to use as well.