SafeEntry @ Vivocity's FairPrice Xtra - No Issues (14/9/2020)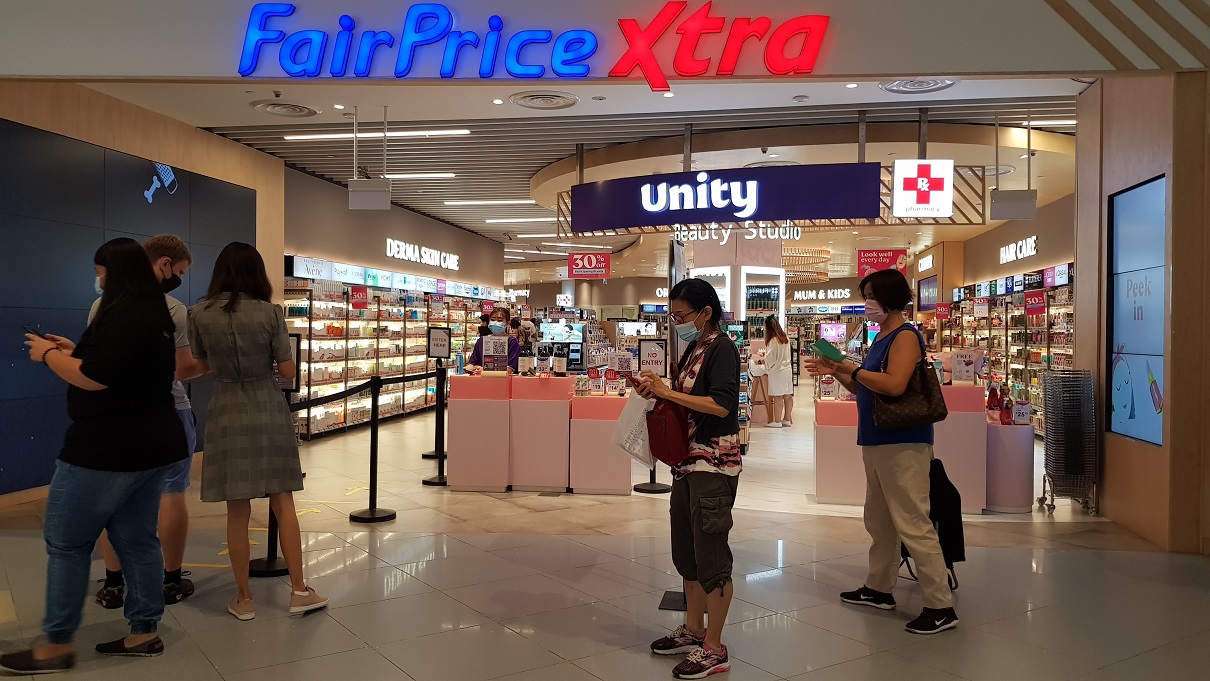 I was at Vivocity yesterday and took the opportunity to visit FairPrice Xtra and check if there's still an issue with the 4G network and whether I could log in to SafeEntry. On Saturday, a GreenR Community user @suckySH posted that there might be an issue with the network...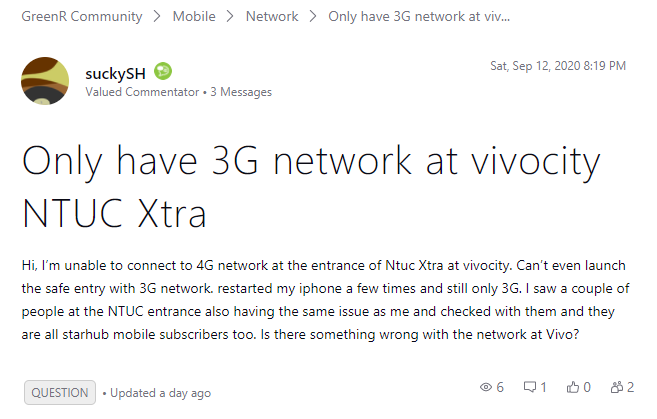 I logged in with no issues yesterday: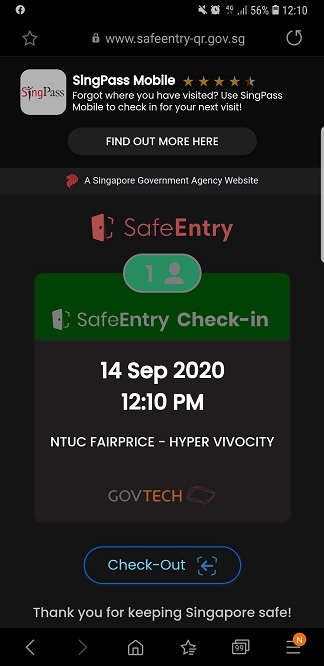 It was super fast too.
I have no idea why there was a problem on Saturday. I suppose it's a one-off incident.
Usually when there is an issue with SafeEntry, e.g. the QR code cannot be scanned, or I am somehow unable to log in, I simply take out my NRIC and get it scanned. <- This is the fastest and most efficient way of gaining entry to any premise.
Restarting my phone would take too long, and if there is a network issue, it would lead to further frustration. Folks, I'd recommend you bring your NRIC with you when you head out of your home. I keep mine in the phone casing. Can't log in via SafeEntry? Just use NRIC! :)
~

Visit Grace's award-winning blog now: http://workingwithgrace.wordpress.com/ :)