MyStarhub App Unresponsive after activating account for Family member
Hi,
After granting basic access to my son to monitor usage details in myStarhub app, both he and i are unable to access the app. Stuck on the app landing page as shown on the screenshot below: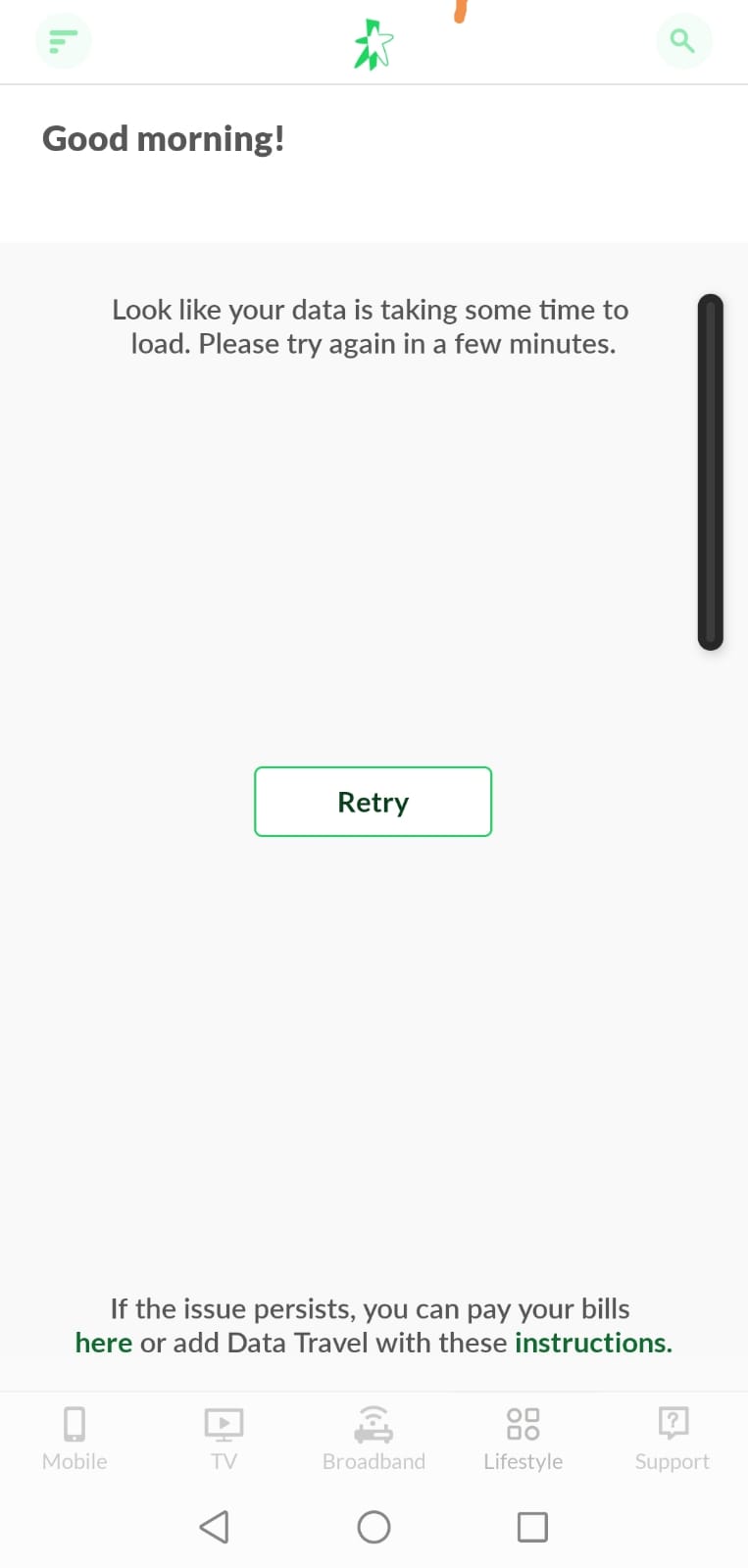 Anyone else facing similar issues? or can Starhub assist to resolve this?