How to Apply for Recurring Credit Card via My StarHub App?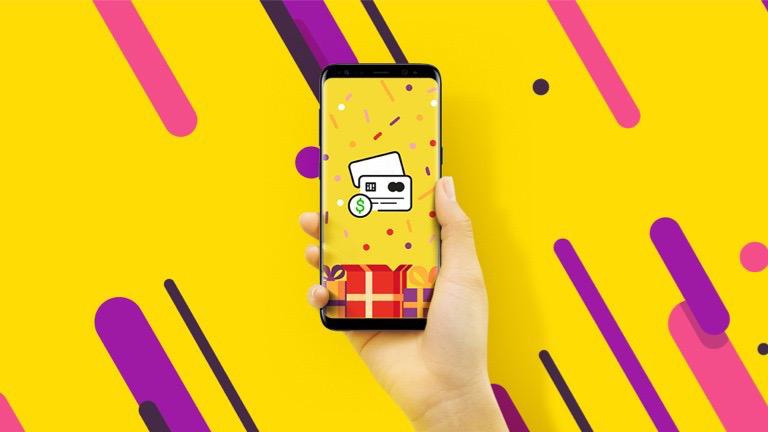 Say goodbye to the late payment fees and skip the queue! Enjoy the convenience to pay your StarHub bills anytime, anywhere on the go with a recurring credit card payment arrangement. With this, your payment will automatically be deducted on your monthly bill due date.
Follow the steps below on how to apply for Recurring Credit Card payment via the My StarHub App.
STEP 1: Log in to My StarHub App using your Hub iD.
STEP 2: Tap on "View."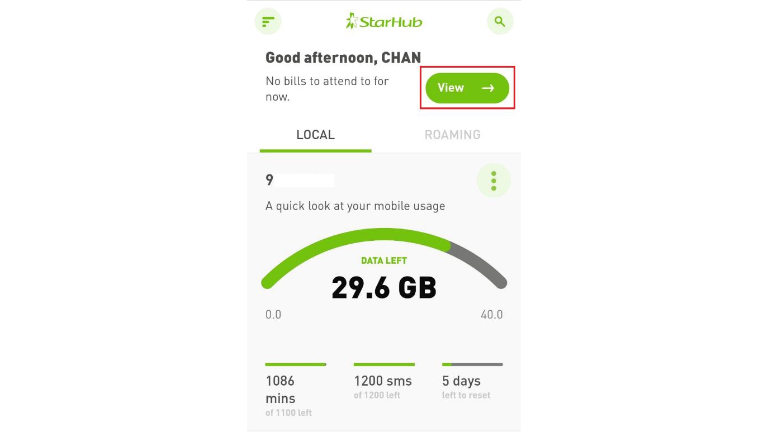 STEP 3: Select the Bill Account to set up Recurring Credit Card bill payment. Then, tap on your current bill.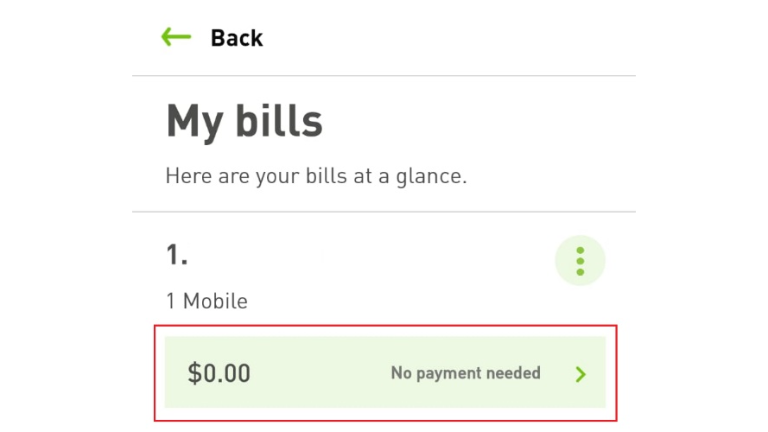 STEP 4: Scroll down to "Payment" and tap the menu bar to change the payment method.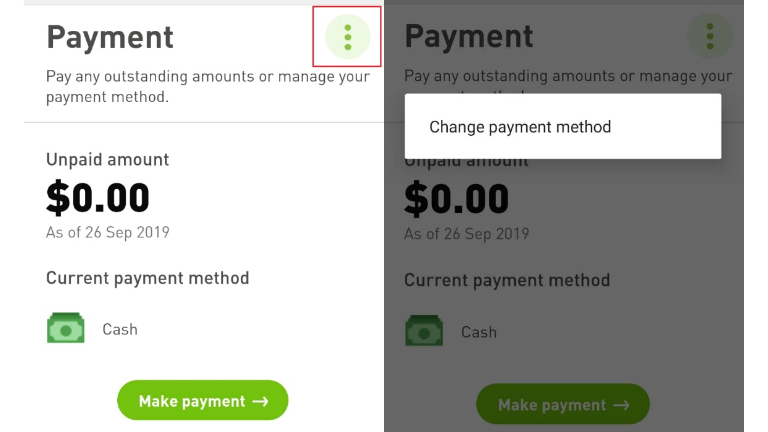 STEP 5: Select "Credit Card" by tapping on "Switch."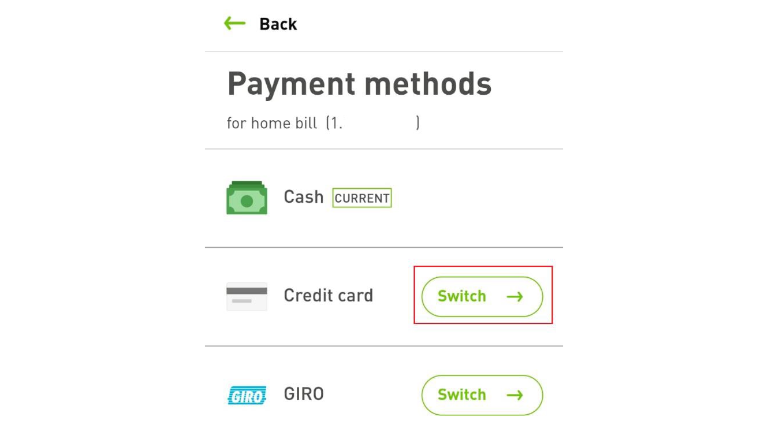 STEP 6: Thereafter, a new browser will open to redirect the application process to "My Account."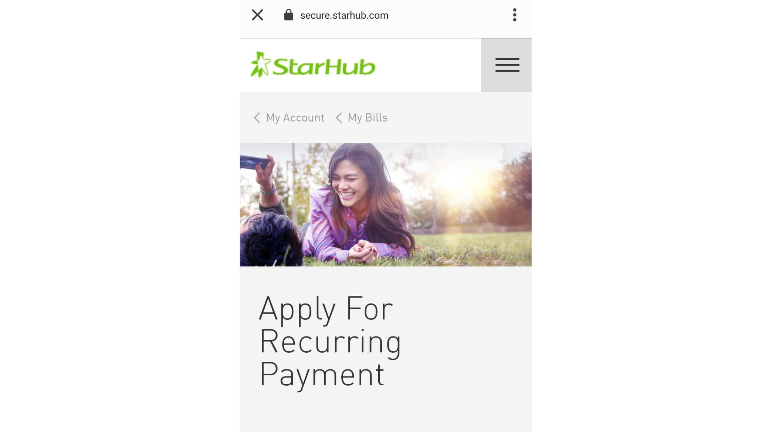 STEP 7: Select the Credit Card type and complete the application.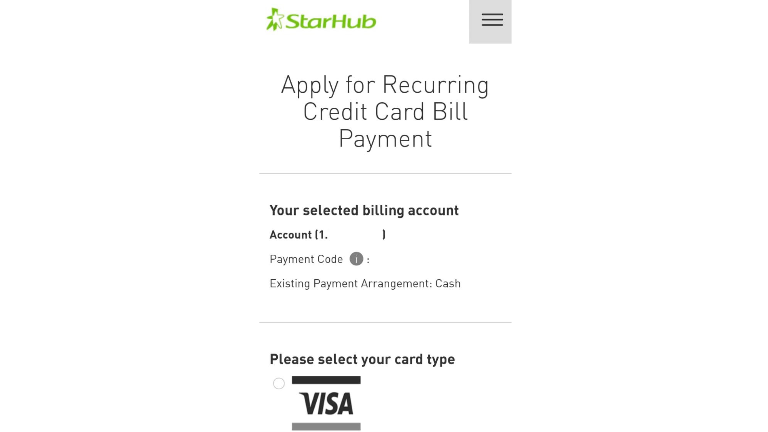 IMPORTANT NOTE:
You may check the status of your Recurring Credit Card application via My Account's View My Account Activity. Moreover, the new approved recurring application will take effect from your next billing cycle. Do note that a system-generated email notification will be sent to your email address and a letter of notification upon approval.
If you need to change your Recurring Credit Card details or update your credit card expiry. You can easily update your credit card details via the My StarHub App. Simply follow the steps below.
STEP 1: Once logged in on the My StarHub App, click on the "Menu" icon then "Bills."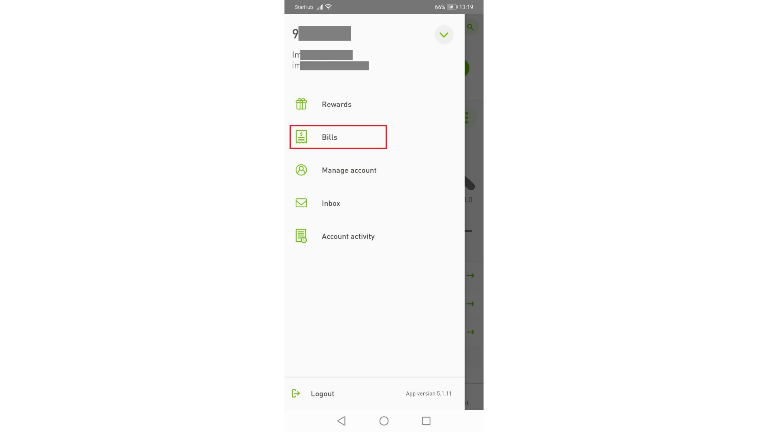 STEP 2: Click on the billing account you would like to change the Recurring Credit Card details.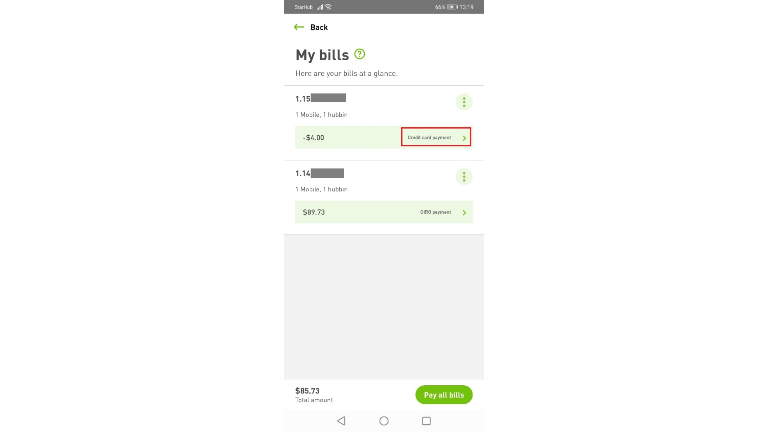 STEP 3: Scroll to the bottom of the page and click on the three-dots menu on the right side.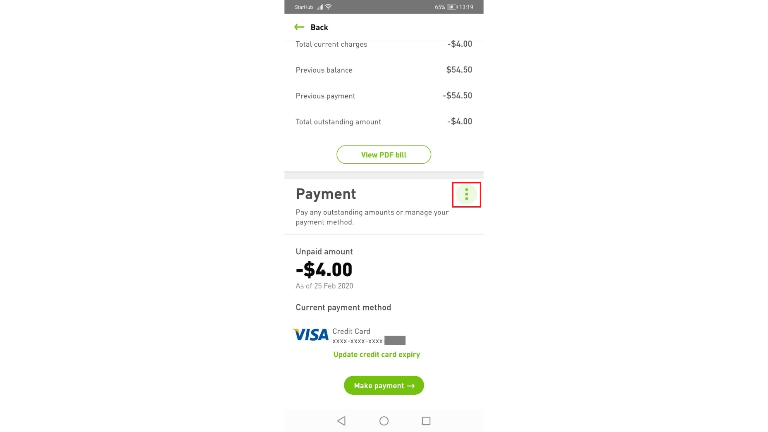 STEP 4: Click on "Change Payment Method." Then, click "Update' beside the "Credit Card" option.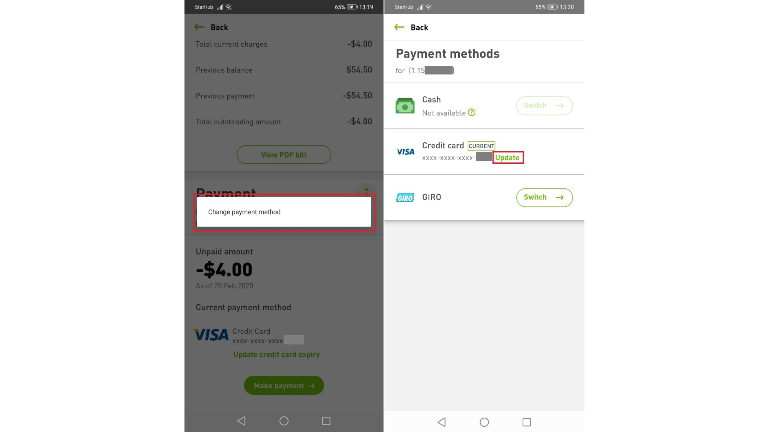 STEP 5: Thereafter, you will be directed to a webpage where you can input the details of your chosen credit card.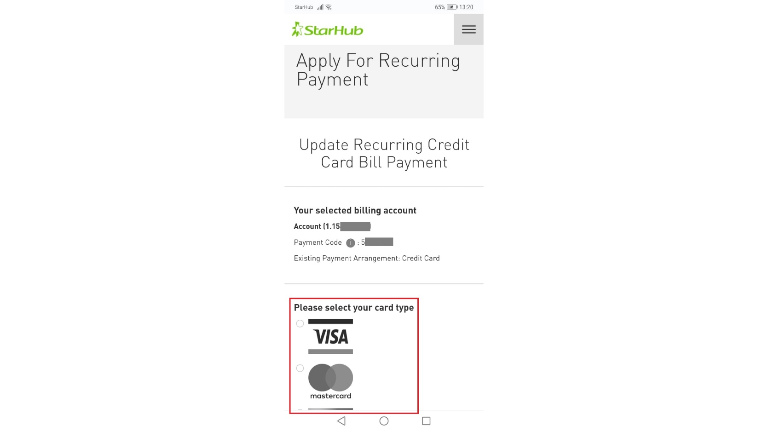 STEP 6: If you only need to update your credit card expiry, just follow steps 1-2 then scroll down at the bottom of the page. Click on "Update credit card expiry" then input the new expiry date in the "Expiry date" box.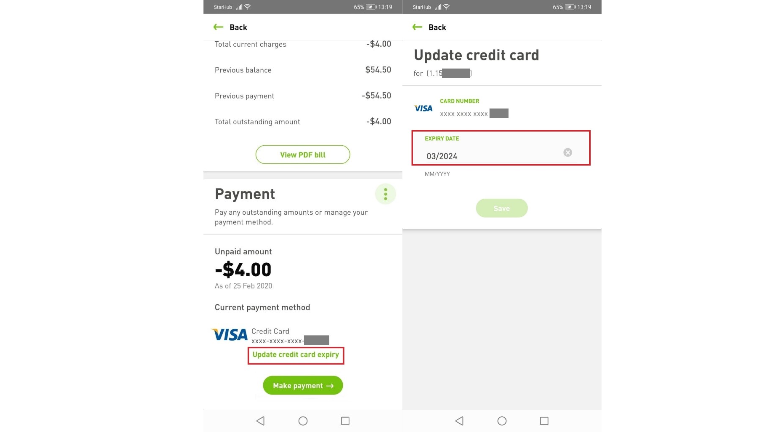 What are you waiting for? Sign up now to a recurring credit card payment arrangement! Enjoy the convenience of paying your bills hassle-free. Plus, you can get FREE 100 SMS/MMS for StarHub mobile postpaid consumers when you add this payment method.
~ Carla
▬▬▬▬▬▬▬▬▬▬▬▬▬▬▬▬▬▬▬▬▬▬▬▬▬▬▬▬▬▬▬▬▬▬▬▬▬▬▬▬▬▬▬▬▬▬▬▬▬▬▬▬▬
Some of my posts, opinions and views here do not reflect my position and StarHub's opinions.
For account related matter, please seek help from our Customer Service team via
Facebook Messenger.
Have a good idea? Tell us at our
Ideas Exchange!