Zombie Flick 'Alive' - #1 on Netflix Singapore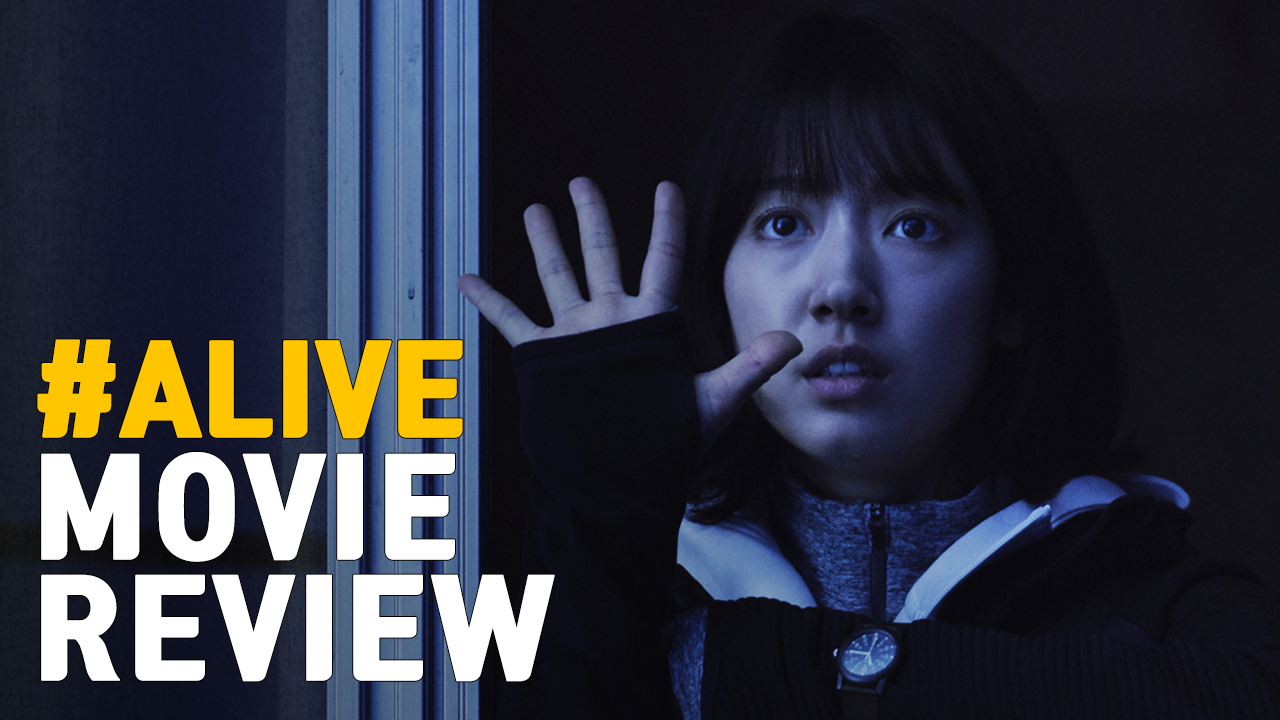 I like watching zombie movies and I love one that's good. There have been so many zombie movies and shows in recent years that it really is difficult to surprise audiences anymore. I have to say that 'Alive' is most certainly worth watching, especially if you have a Netflix subscription.
I watched 'Alive' on Netflix yesterday evening, upon my sister's recommendation, and found that Park Shin-hye is the female lead! :D Does this actress never age?! At one point, she's almost like a Lara Croft character, bravely navigating a carpark filled with zombies.
And Yoo Ah-in does a convincing job as the lead actor who's a video game live streamer. I'd have thought folks like him can play video games and go without food and rest for days on end. Haha! But we quickly realize this dude should have gone grocery shopping like his Mom had told him to. Thankfully, his neighbor (Park Shin-hye) manages to send him food to save him from starvation.
I like how this movie is frightening without being too gory. The scariest bit probably involves this firefighter: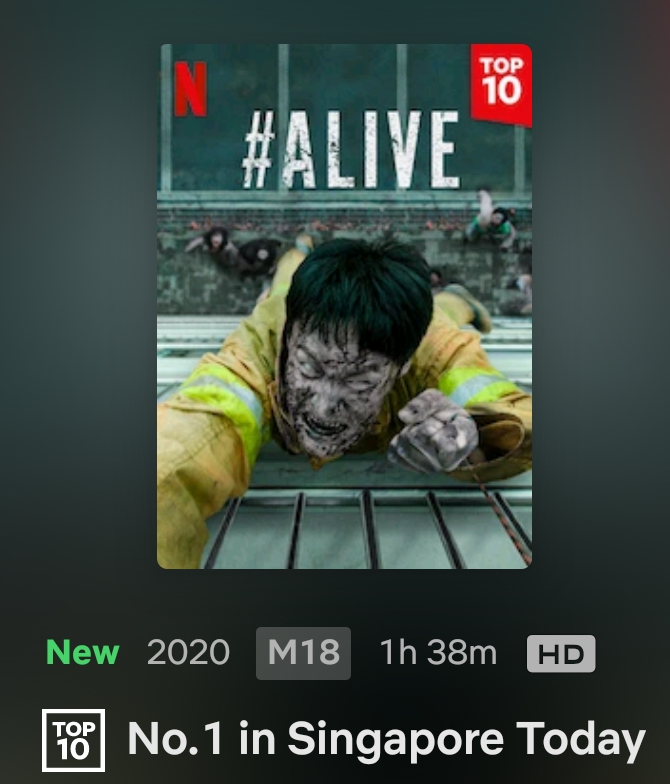 But I think it's far from perfect as some bits in the plot are iffy, while others are somewhat predictable.
**SPOILER ALERT! Stop reading here if you want to keep the suspense and watch the movie. ;)
Predictable - (1) Neighbor comes to your home and asks to use the washroom (>_<) It'd be a miracle if he doesn't turn into a zombie and try to eat you, right? (2) When the female lead is drugged, bound and dragged into a room by a male neighbor whose wife and baby don't seem to be in the house, it is not 'rape' that is on his mind.
Unrealistic - (1) Help arrives in a way that's less than believable. How does a helicopter appear in the nick of time, out of nowhere? (2) A starving female zombie can keep quiet long enough for her husband to open the door to find out if his 'undead' wife has made a meal of the female lead or not?
If you like zombie movies, go watch 'Alive'. :) Meanwhile, I'm looking for other movies to watch on Netflix. Have a recommendation? Let me know in a comment below. :)
(Image credit: EonTalk.com)
~

Visit Grace's award-winning blog now: http://workingwithgrace.wordpress.com/ :)