TV guide: Christmas TV Picks
The year end festive season is a time for office parties, family and friend get-togethers but also a time to pretend it's winter-time throughout the rainy weather, grab a hot drink and wear pajamas curling up on the couch to do the sacred activity all adults above 30 yearn for- watching TV with no interuuptions.
Personally, I find the best way to unwind is to catch a good comedy…and as a StarHub Cable subscriber for many years what has always been important to me is choice and being able to discover as many TV goodies as I can. I also enjoy catching a few Christmas cooking and home renovation shows and have So send the kids to your parents, pull up a blanket and indulge in a day of laughing in front of the TV this Christmas.
Here are my Top Christmas TV Picks.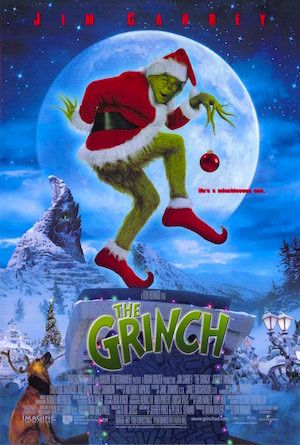 Christmas TV Picks #1 : Dr Seuss How the Grinch Stole Christmas
Channel: Diva Universal
We've all been there. The Christmas season brings out the grump in you, especially after all the copius amounts of gift shopping, gift buying and frantic taxi waiting which is quite long as it rains frequently this time of year. You would be forgiven for finding this season a little less than cheerful, mainly because of high degree of expectations placed on everyone to be cheery. Join Jim Carey and his trademark rubber face as he grumbles and mumbles about the Whos in Whoville, making plans to crash the party. At least it's a show that both you and the kids can watch without having you cringe too much .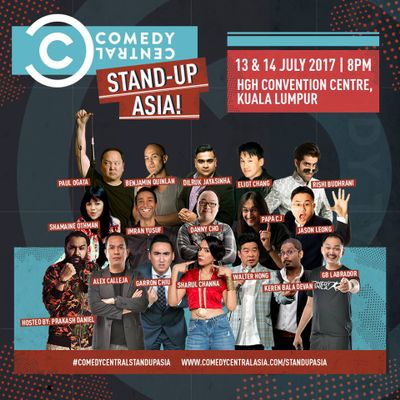 Christmas TV Picks #2 : Comedy Central Stand-up, Asia! (S2)
Channel: Comedy Central
I'll be honest, nothing can compare to watching a stand up live. But I'm starting to get addicted to watching stand-up comedian specials. A TV Producer's dream because its relatively simple to film- just one person standing there and yakking for 1 hour. But what makes it different are the typically Asian points of view that talk about hot button issues through the lens of comedy. Imran Yusuf's episode was my personal favourite but I'm on the lookout for Sharul Channa representing Team SG.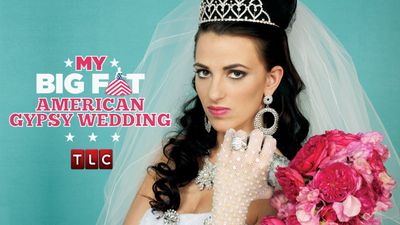 Christmas TV Picks #3 : 90 day Fiance/ My Big Fat American Gypsy Wedding
Channel: TLC
Firstly I find the premise of both shows so ludicrous that I'm amazed people would actually get married in such a way- one by barely knowing a person and another by barely fitting into a low cut frou frou and outrageous gown with enough fabric to cover the Padang twice. However it's not so much the show that gives me comic relief, it's my mother's running conmedic dialogue and review in Malayalam as she watches the show that has me in stiches. Aside from the obligatory "aiyooh" when observing some notably bad behaviour from some of the wedding crashers on the show, the hidden pearls of wisdom are best savoured in Malayalam, usually coming forth when a gypsy ex-gf starts pulling at someone's dress and wig or a 90 day fiance starts exposing dirty secrets. As an ex-reality TV show producer I have to say I would never be able to craft a story quite like these folks.
Christmas Picks #4 : The Great British Bake Off: Christmas 2014
Channel: BBC Lifestyle
Fans of GBBO are usually torn between the Christmas specials of the Silver Fox aka Paul Hollywood and everyone's favourite Ah Ma, Mary Berry. However now you don't have to pick sides, they are both on this special where a less stressed bunch of former contestants catch up and deliver some tasty treats upon the gingham altar. Beware though, excessive watching of GBBO has caused me to put on 2.5 kg due to excessive need for pastry.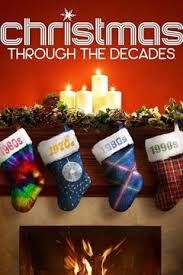 Christmas Picks #5 : Christmas Through the Decades
Channel: H2
Nothing brings the family together like a trip down memory lane…A time when mum and dad watched the hottest movies in the cinema, a time before smartphones and the internet. Christmas Through the Decades explores the traditions, fads, and gifts of Christmases past. Each episode includes interviews from pop culture experts and celebrities and covers popular music, TV specials, movies, toys and more from the 70s – 90s. also a good choice for when the grandparents are around- provides good talking points. My personal favourite is the episode about the 80s because as a bonafide 80s kid myself, I feel all is right with the world when I hear "Heal the World" sung by 80's pop icons and see Chevvy Chase goofing around on a National Lampoon something or rather.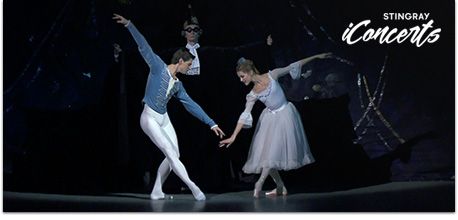 Christmas Picks #6 : Tchaikovsky- The Nutcracker (pieces)
Channel: Stingray Brava
After whacking the fantastic Christmas goodies you have at home, it's time to start questioning your weight while watching the feather light Russian ballet dancers of the Mariinsky Theatre perform the Nutcracker. After all, it's the dream of every single girl during Christmas that her handsome prince appears, even though in the story young Clara awakes to the unlikely possibility of her beautifully crafted Nutcracker doll coming alive and transforming into a handsome prince. Well, at least the costumes and staging are a winner. Under the direction of Andreas Morell, Valery Gergiev conducts the Mariinsky Orchestra and Choir. Soloists are Mikhail Makarov, lldar Abdrazakov, Anna Markarova, Sergei Skorokhodov, Timur Abdikeyev, Vladislav Sulimasky. You can check them out on Instagram to see if their on stage life matches the off stage life during the commercial breaks,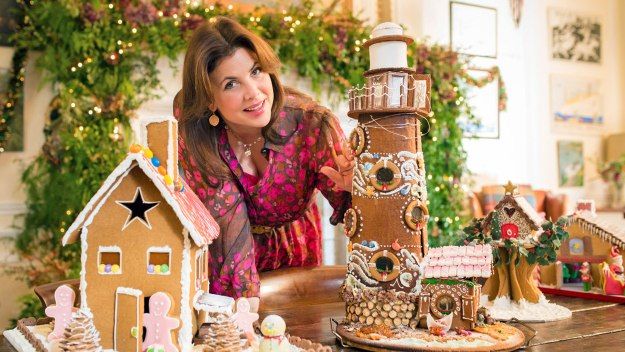 Christmas Picks #7 : Kirstie's Crafty Christmas
Channel; BBC Lifestyle
If you are a big fan of the hipster furniture classic Kirstie's Fill your house for free which preaches the mantra of upcycling, this is definitely for you. I'm always on the lookout for cheap and simple DIY projects that I can do around the house which will eventually end up being sold to the karang guni man because it clashes with my mother's sense of taste. In this craft-filled show, Kirstie Allsopp's shares her festive fast-track guide to ensuring the big day goes with a bang with quick tips to transform the home into a tinsel wonderland.
For a quick guide on whats showing, just search the keywords "festive" "christmas" and "holiday" at the Starhub Go website: www.starhubgo.com
Got a Christmas Tv Pick to share? Leave it in the comments below!