MasterChef Asia - Catch Up With "TeamSG"
Amid the chaos typical of a MasterChef episode - people rushing for ingredients, judges yelling commands, and forgotten dishes burning on the stove - three Singapore contestants stand out as a united "Team SG".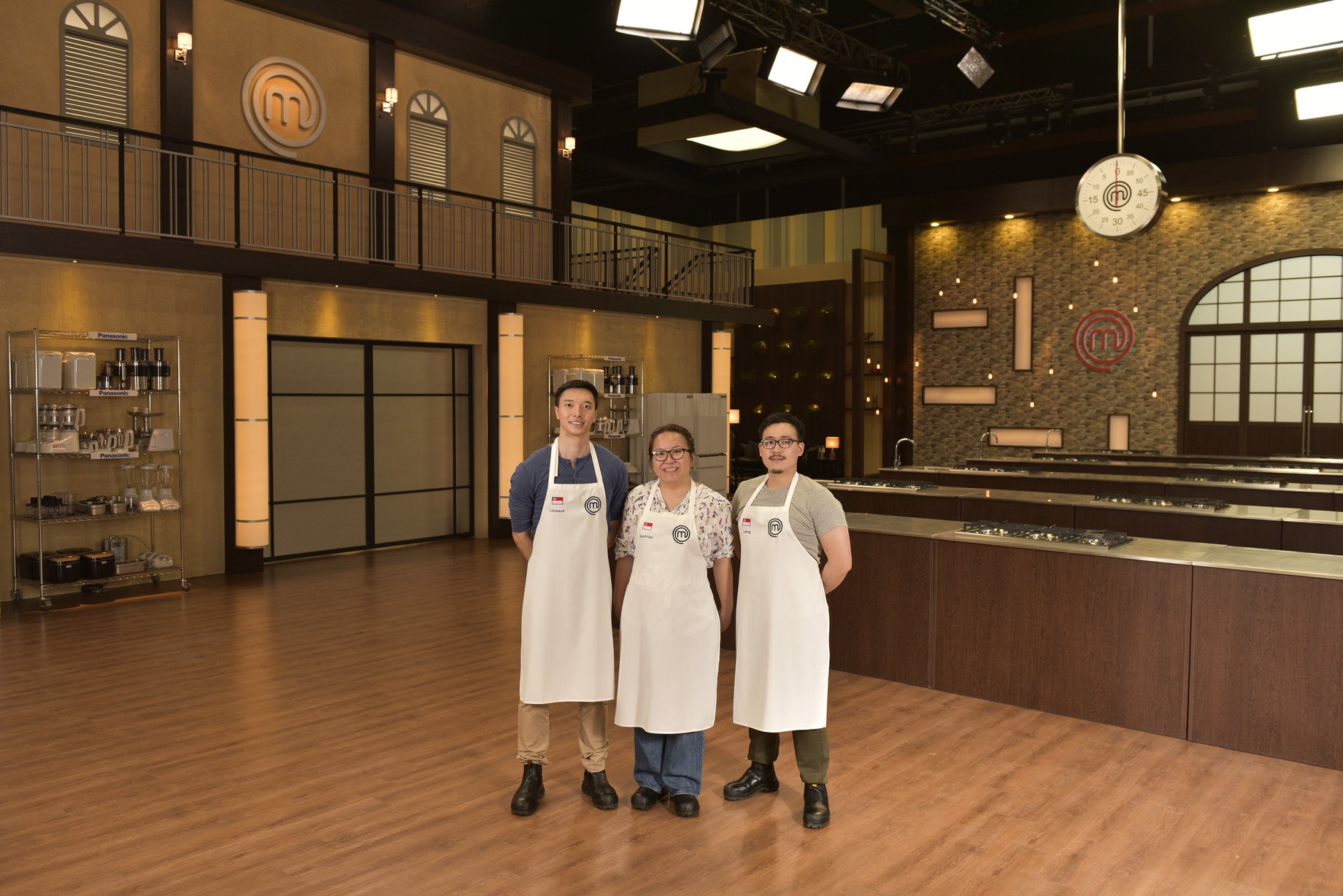 The three aspiring local chefs, Lennard Yeong, Woo Wai Leong, and Sandrian Tan - joined the contest unaware that they would be teamed up to represent Singapore.
"We had no idea until we walked into the studio and saw aprons with national flags on them. It's almost like a cooking SEA Games," said Lennard, 27, a former engineer.
Fifteen home cooks from across Asia will take part in the first MasterChef Asia, filmed in Singapore.
Lifelong cook Sandrian, 41, was also surprised by the nationalistic aspect of the competition.
"I felt a lot of pressure. It was a shock to me because I'm no sportsman, unlike our local athletes."
Cooking for the best
Surprises came thick and fast for the trio - especially when the judges were unveiled. Lording over the contestants are Susur Lee, a Hong-Kong born restaurateur, Bruno Ménard, a three-Michelin starred chef, and Audra Morrice, the Singapore-born MasterChef Australia finalist.
Wai Leong, a self-professed 'food geek' who developed his cooking techniques by reading about and experimenting with ingredients, was intimidated at the prospect of cooking for the high-calibre judges.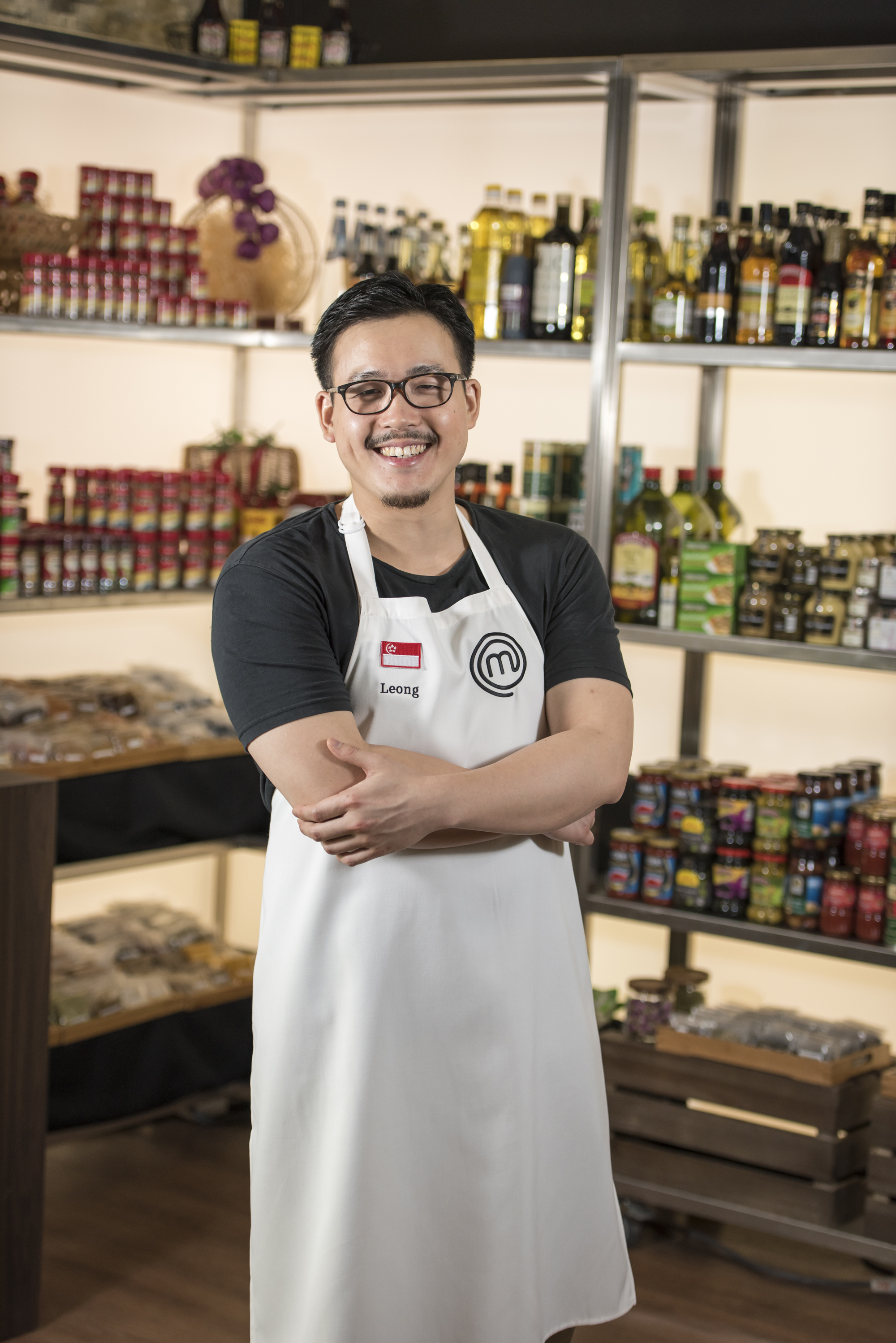 "Knowing that our food would be eaten by a Michelin-starred chef, a master of Asian-fusion cooking, and a finalist on MasterChef Australia was particularly challenging," said the 27-year-old lawyer, adding that 'their collective knowledge means that much is expected of each contestant's food.'
While Wai Leong's strategy to win over the judges was to cook food he would be 'proud to both eat and serve', Sandrian and Lennard approached the contest without any game plan.
Cooking local - Bane or boon?
Contestants are expected to produce their best versions of selected local dishes - a challenge that suited Sandrian, who Lennard described as 'knowing the most about Asian ingredients.'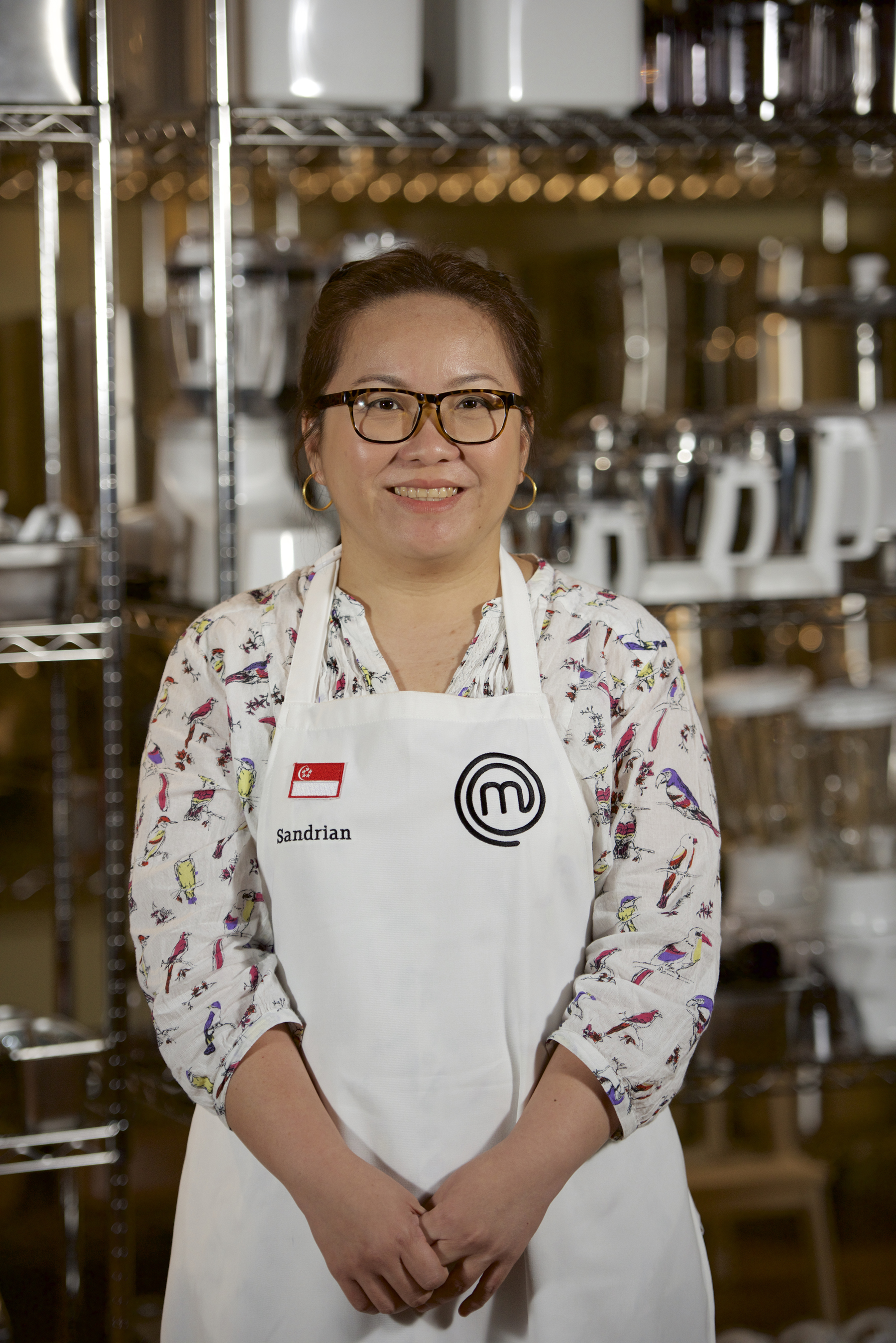 "My childhood was filled with extreme tastes," said Sandrian, referring to the culinary influences of her Thai, Chinese, and Hainanese roots. "The hotter, spicier, and more sour it is, the better," she said, reminiscing her childhood days when her mother would feed her Tom Yam soup as a cure for illnesses.
Lennard and Wai Leong, however, weren't as fluent with their Singaporean dishes.
Lennard, who regularly posts his culinary creations to his popular Instagram account (@lennardy), only started practising cooking local fare three weeks before filming began, making Chili Crab and Laksa for the first time.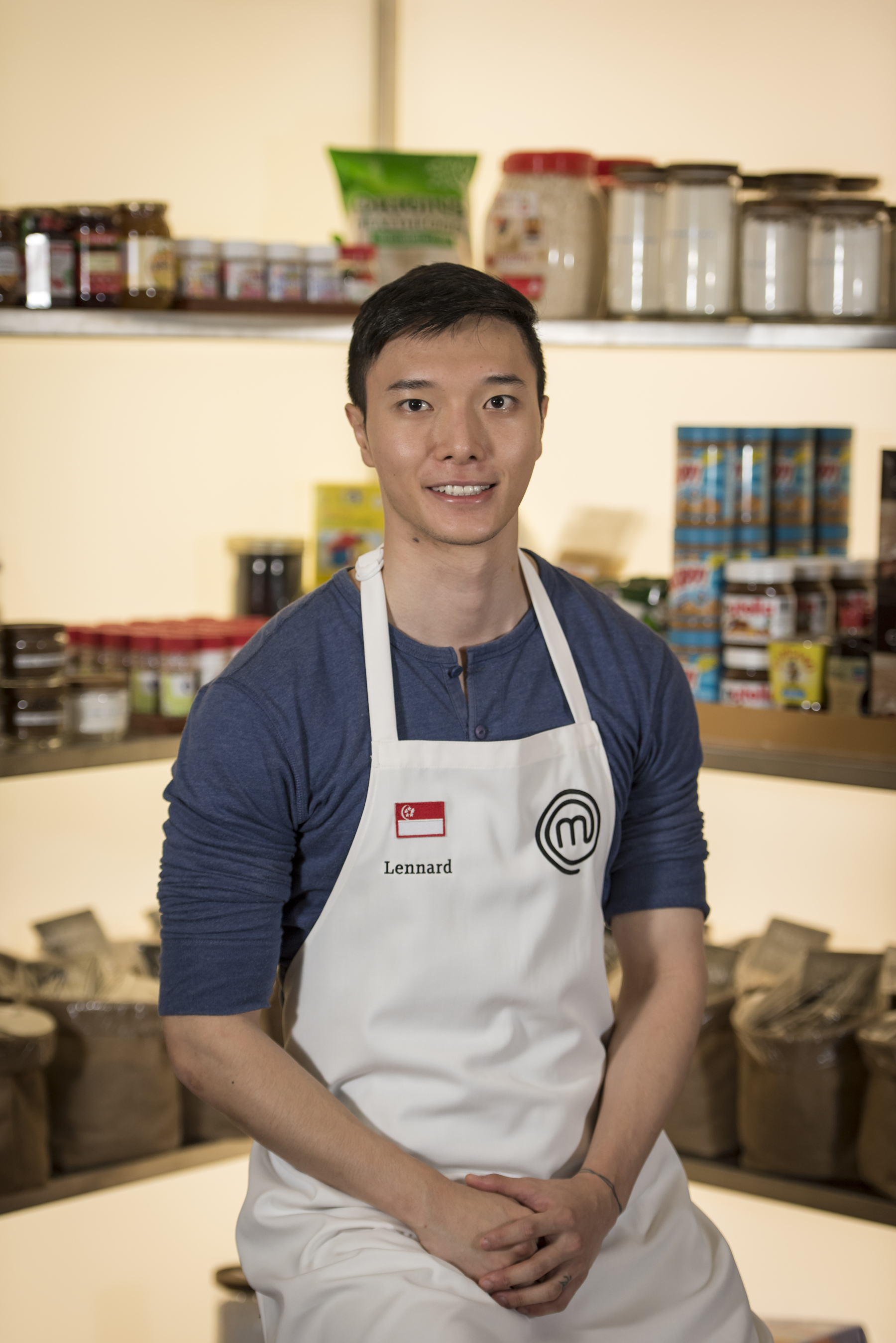 "It's tough as a Singaporean because I don't typically cook these dishes. If I crave them, I'll just go a hawker centre and eat it there," he said.
Likewise, Wai Leong's only experience with local cooking before the show was helping in his mother's kitchen.
However, he says his habit of cooking with what's available in the kitchen is a throwback to the humble roots of Singaporean hawker fare.
Team SG for the win
Having three Singaporean contestants doesn't necessarily mean having three clones on the show.
Lennard describes his style as closest to Wai Leong - but with a key difference. "My style is all over the place," he admits, laughing.
Viewers will be in for a surprise, according to Sandrian. As many challenges involve cooking 'blind', without any advance knowledge of the dishes or ingredients available, she says viewers will enjoy seeing the different versions of dishes they came up with.
"We'll be showing three different sides of Singapore, you'll just have to watch to find out what they are."
MasterChef Asia premieres on 3rd September, every Thursday at 9pm, on Lifetime (StarHub TV Channel 514).