Korean Reality Shows to Watch Aside from K-dramas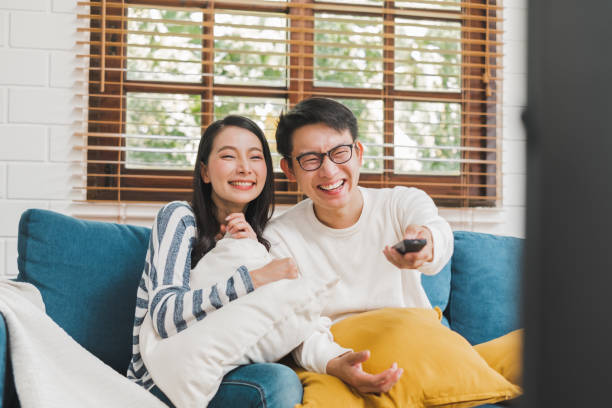 Need a break from the addictive K-dramas? Korean reality shows will have anyone laughing out loud at their absurd yet binge-worthy displays of comedy. Not only do they include fun themes, but also well-known Korean celebrities, actors, and K-Pop idols. So, if, you are looking for something light and fun to watch, Korean reality shows are the way to go. Here are some selections of currently airing Korean reality and variety shows for your entertainment.
Law of the Jungle
(
ONE Ch 823)
This documentary-reality show Law of the Jungle has been a long-time favorite in Korea. Comedian Kim Byung-Man created the show where he and a group of celebrities, including actors and K-Pop idols will live in remote locations around the world. The cast will have to learn to survive and do tasks like hunting, creating shelter and preparing meals. It's a test of surviving in the wild. The show was rebooted in 2020 due to COVID-19 travel restrictions, and it's now called Law of the Jungle in Wild Korea.
Spring Camp
(
tvN Ch 824)
The New Journey To The West gang is finally back! What's even more exciting is that they are complete! Ahn Jae Hyun did not join "New Journey To The West" for the last two seasons. But in this spin-off called Spring Camp, he will join the gang. All of the cast members will go on a camping trip in spring and take the time to connect with nature and enjoy a break from city life. This is definitely going to be full of laughter and fun!
Hangout with Yoo
(
tvN Ch 824)
This show was started to find out what Yoo Jae-suk does on his days off. Basically, it's like the Korean variety show Infinity Challenge but Jae-suk is alone. In this show, we see another side of the Korean national MC showcasing his ordinary everyday life. It's like a way to let his fans know him better and get to see another side of him.
The Return of Superman
(KBS World
Ch 815)
The Return of Superman is one of the most-watched reality shows in Korea. It shows Korean celebrity dads who are left to care for their kids alone without the help of anyone else, while their wives get some needed alone time. Sometimes, celebrity friends of the dads will visit to interact with the kids. Basically, the show aims to break the stereotype that a father's duty is limited to providing for his family.
House On Wheels 2
(
tvN Ch 824)
Following the success of the first season of House on Wheels last year, the show is back with season 2. Unfortunately, Yeo Jin-goo, was not able to join in the filming. Nevertheless, Sung Dong-il and Kim Hee-won were joined by a new recruit Im Si-wan. The trio travels in a tiny portable home around Korea bringing only their essential belongings.
Which Korean reality show is your favorite? Let us know in the comments below!
Watch these Korean reality shows when you sign up for an Asian+ Pass (StarHub TV+) via our Online Store.
~ Carla
▬▬▬▬▬▬▬▬▬▬▬▬▬▬▬▬▬▬▬▬▬▬▬▬▬▬▬▬▬▬▬▬▬▬▬▬▬▬▬▬▬▬▬▬▬▬▬▬▬▬▬▬▬
Some of my posts, opinions and views here do not reflect my position and StarHub's opinions.
For account related matter, please seek help from our Customer Service team via
Facebook Messenger.
Have a good idea? Tell us at our
Ideas Exchange!