Don't Miss Out these Korean Dramas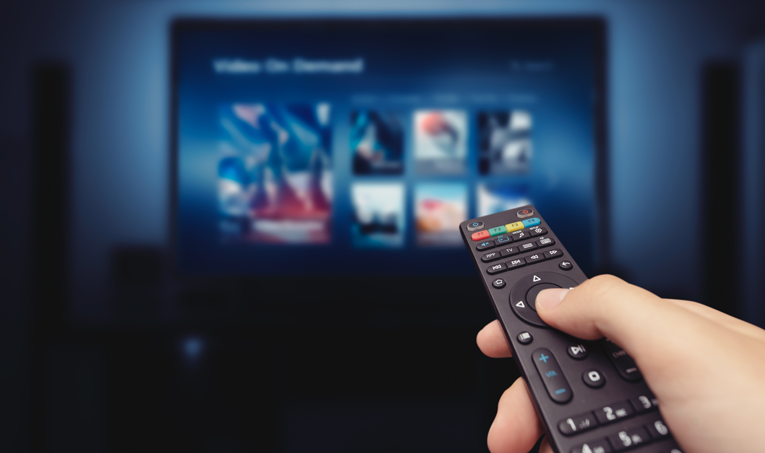 2020 has been a pretty tough year for us, but maybe Korean drama can serve as a momentary escape to help you de-stress, since, in the world of K-dramas, it's been pretty darn good. So, if you haven't been sucked into the K-drama craze, what have you been doing? This might be a good time to get started. If you're looking to laugh, cry, get scared or have a dose of butterflies in your stomach, then a Korean drama will probably give your needed fix. Here are some Korean dramas you shouldn't miss out.
It's Okay to Not Be Okay
Moon Gang-tae (Kim Soo-hyun) is caregiver working at a psychiatric facility and has been devoted to taking care of his older brother Moon Sang Tae (Oh Jung Se) who is autistic. Soon, he meets children's book author Ko Moon-young (Seo Ye-ji) who has an anti-social personality disorder. Then, a romance blooms between them as they work through their trauma together.
Why you should watch it: This is Kim Soo Hyun's highly anticipated K-drama comeback after he was discharged from the military. Aside from that, it is not your typical Korean drama romance since it is set in a psychiatric facility and touches on mental health topics like autism and personality disorders.
It's Okay to Not Be Okay is available to stream on Netflix.
The World of the Married
Based on BBC One's Doctor Foster, this centers on Doctor Ji Sun-Woo (Kim Hee-Ae) and her husband Lee Tae-Oh (Park Hae-Joon). She seems to have a perfect life, with a successful career, a blissful wedded life and a loving son. Until her world turned upside down when she finds out her husband is having an affair and her friends betrayed her, driving her to take revenge.
Why you should watch it: This is said to be the highest rated K-drama on a cable network in history. In fact, it first made headlines for its racy scene which we never see in Korean dramas and gives a look into the infidelity among married couples. Each episode you'll be frustrated with how things are happening and its cliffhangers.
The World of the Married is available to stream on StarHub TV+ and Netflix.
Hi Bye, Mama!
Cha Yu-ri (Kim Tae-hee) died while giving birth to her child five years ago and has been looking after her family as a ghost. But one day, she is given the chance to come back to life, but she has a mission to accomplish within 49 days to reclaim her place in her family or else she'll go in the afterlife.
Why you should watch it: This is Kim Tae Hee's comeback drama after taking a showbiz a hiatus. Unlike other K-dramas, this focused on different kinds of love and relationships. It'll also remind you of the importance of family and how unpredictable life is. Don't forget to have your tissues ready since it will give you a good cry.
Hi Bye, Mama! is available to stream on Netflix.
My Unfamiliar Family
Lee Jin-sook (Won Mi-kyung) and Kim Sang-sik (Jung Jin-young) have been married for a long time with three children — daughters Kim Eun-joo (Choo Ja-hyun) and Kim Eun-hee (Han Ye-ri), and son Kim Ji-woo (Shin Jae-ha). And now that their children are all adults, Jin-sook decides to get a divorce, this leads to intertwined family issuers coming to light.
Why you should watch it: There's so much going on in this series which makes it a great drama series. It also shows relevant societal matters from sensitive topics including LGBT, sexual violence, and marriage. More importantly, it has an honest depiction of family sufferings.
My Unfamiliar Family is available to stream on StarHub TV+.
Kingdom Season 2
Crown Prince Lee Chan (Ju Ji-hoon) continues to struggle to save his people from the spread of the plague his kingdom. All the while, making sure he's not going to get killed by the people who orchestrated the disease.
Why you should watch it: First of all, you should watch season 1 before starting this. Don't worry each season consists only six episodes. So yeah, if you're into zombies and royal treachery, this will keep you invested. Moreover, this will have season 3 so that definitely means it's that good to get renewed for another season.
Kingdom is available to stream on Netflix.
Before you watch all these Korean Dramas, you might as well get our all-new StarHub TV+ Passes and our best entertainment bundle HomeHub Plus.
~ Carla
▬▬▬▬▬▬▬▬▬▬▬▬▬▬▬▬▬▬▬▬▬▬▬▬▬▬▬▬▬▬▬▬▬▬▬▬▬▬▬▬▬▬▬▬▬▬▬▬▬▬▬▬▬
Some of my posts, opinions and views here do not reflect my position and StarHub's opinions.
For account related matter, please seek help from our Customer Service team via
Facebook Messenger.
Have a good idea? Tell us at our
Ideas Exchange!