Christmas songs to add to your Holiday Playlist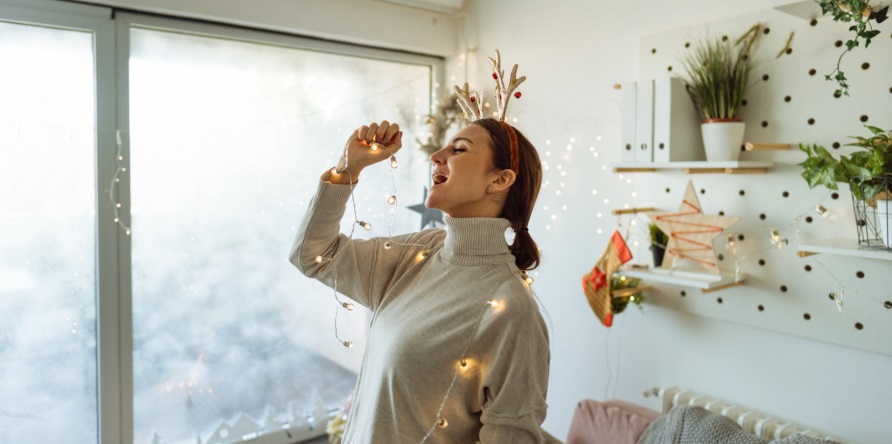 You're probably starting to blast Christmas music these past few days — after all, there's no such thing as too soon when it comes to Christmas tunes. So, whatever you're doing, it's not a problem to listen to any Christmas tunes leading up to the most wonderful time of the year! We won't judge if you break out some holiday tunes. That is why we made this shortlist of our favourite Christmas songs to add to your playlist.
All I Want for Christmas Is You — Mariah Carey
Your Christmas playlist wouldn't be complete without this iconic Mariah Carey rendition. This track is said to be the best-selling modern-day Christmas song of all time. In fact, this made Mariah Carey earn the title of Queen of Christmas. So, go ahead, add this to your playlist and sing along, but leave the high notes to the diva herself.
Last Christmas — Wham!
There are different versions of this song by everyone from Hillary Duff to Taylor Swift, but we can never forget the original by the English pop duo Wham!. It was released first in 1984 but it didn't top the charts until 2017. If this isn't part of your holiday playlist yet, you're missing out as this is the kind of a Christmas song that you can sing in the shower or anywhere you are.
It's Beginning to Look a Lot Like Christmas — Michael Bublé
If Mariah Carey is the Queen of Christmas, then Michael Buble is surely the King of Christmas. This song is definitely the best way to start out the festive and holiday season. But to be honest, any Christmas songs by Michael Bublé could make this list because of his soothing voice. In case you didn't know, this song was originally sung by Meredith Willson in 1951.
Rockin' Around the Christmas Tree — Brenda Lee
Over the years, this track has been recorded by countless artists and is recognized worldwide. It never gets old and still a fan favourite until now since its release in 1958. Moreover, it's even hard to believe that Brenda Lee was just 13-year-old when she recorded this song. Interestingly, Lee always sings this at all of her concerts, no matter the season.
Santa Tell Me — Ariana Grande
Aside from pop renditions of timeless classics and the original versions of Christmas songs, here's Ariana Grande's Christmas original song. It was first released on the Japanese reissue of her Christmas EP Christmas Kisses in 2014. Following its release, it has become a modern Christmas favourite. Who would have thought that a modern Christmas song will be known worldwide, right?
We want to know your ultimate holiday playlist, share with us in the comments below your Christmas tunes you listen to.
~ Carla
▬▬▬▬▬▬▬▬▬▬▬▬▬▬▬▬▬▬▬▬▬▬▬▬▬▬▬▬▬▬▬▬▬▬▬▬▬▬▬▬▬▬▬▬▬▬▬▬▬▬▬▬▬
Some of my posts, opinions and views here do not reflect my position and StarHub's opinions.
For account related matter, please seek help from our Customer Service team via
Facebook Messenger.
Have a good idea? Tell us at our
Ideas Exchange!