Chill acoustic tunes when you just need to relax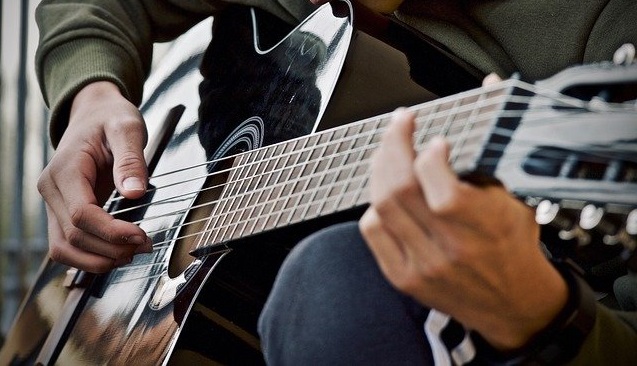 There is something really special about hearing a familiar tune coming from the strings of an acoustic guitar, right? It will be enough to put a smile on your face and even make you sing along with it. So, we have created this shortlist of acoustic tunes that you would definitely love.
Can't Help Falling In Love - Kina Grannis
Have you seen the 2018 movie Crazy Rich Asians? If you did, you probably remember this song being played in the wedding scene in the movie where Kina Grannis made a cameo appearance while singing. Indeed, this song made the wedding scene more special and romantic plus the picturesque design of the wedding. You really can't help to fall in love.
True Colors - Justin Timberlake and Anna Kendrick
Several different versions of this song have been done since it was first released in 1986 originally sang by Cyndi Lauper. In 2016, Justin Timberlake and Anna Kendrick performed a new acoustic version of the song for the animated film Trolls. Their version is so heart-warming that will remind you that sometimes the happiest person gets burnt out by the insanity of the world.
Fly Me To The Moon - The Macarons Project
We can always count on The Macarons Project, which is a music collaboration between brother and sister Dito and Ree for acoustic covers that you might want to listen. And like what they said, they are like macarons with all the different tastes and colours that explore various music genres to do cover songs. So, why don't you check out their other cover songs?
How Do You Sleep? - Sam Smith (Acoustic/Visualiser)
Yes, you read that right! Sam Smith's How Do You Sleep track has an acoustic version. If you've listened and loved the original version of this track, you'll fall in love with this version too. You can also feel more of the song lyrics and its emotion. You can't really dislike this acoustic version.
I Don't Care - Ed Sheeran (Acoustic)
Ed Sheeran is an expert at creating hit songs. This song was originally a collaboration of Sheeran and Justin Bieber which gives you a party vibe where you'd dance. But this acoustic version sang by Sheeran alone takes us back to the era of him when he was just starting to make a name in the music industry. Remember those days, right? Most of his songs we can only here guitar instruments.
There you have it! Now, hit the play button to enter a mellow and soothing state of mind with these acoustic tunes to help you relax.
~ Carla
▬▬▬▬▬▬▬▬▬▬▬▬▬▬▬▬▬▬▬▬▬▬▬▬▬▬▬▬▬▬▬▬▬▬▬▬▬▬▬▬▬▬▬▬▬▬▬▬▬▬▬▬▬
Some of my posts, opinions and views here do not reflect my position and StarHub's opinions.
For account related matter, please seek help from our Customer Service team via
Facebook Messenger.
Have a good idea? Tell us at our
Ideas Exchange!