Top Hangouts for Singaporean Youths by Region
By Team SP
According to a social media analytics report done by a team of Singapore Polytechnic students to find out "What makes Singaporean Youths Happy?", many interesting places popped up in the list of favourite hangout places that youths visit.
If you have an interesting hangout that you frequent with your friends, do participate in the Happy Youths Contest to tell us your favourite hangout to stand a chance to win $50 worth of CapitaLand vouchers!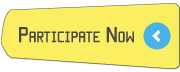 We have created an infographic of the Top Hangouts for Singaporean Youths by Region, as shown below, based on the research of the team of SP students.
Click on the image below to expand in another tab, or zoom in on your browser (CTRL +) to view the details of the infographic.
There are many unique areas that youths frequent often. For instance, sporty youths staying in the North will love to frequent the SAFRA Yishun Country Club to go for recreational activities such as bowling, wall climbing and KTV.
The West side youths, on the other hand, occasionally fish for new clothes and new food, with the abundant number of shopping malls within Jurong East itself.
Explore notable areas in each region:
WEST
Jurong East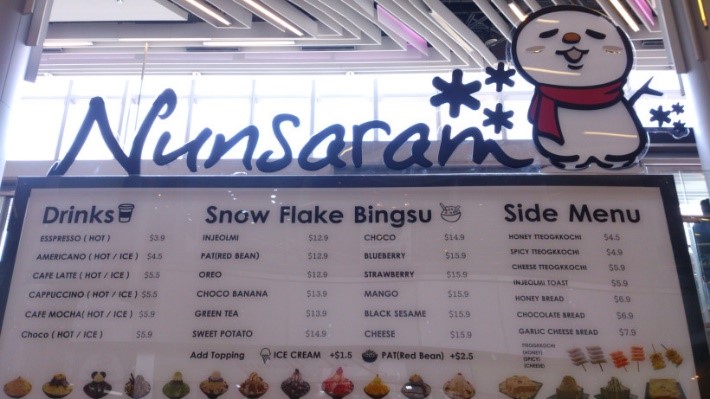 Nunsaram Bingsu
Westgate is 594,000 square foot ("sq ft"). Since Jem and Westgate are interlinked, visitors will travel from one side to the other simultaneously. The most popular dish in this café is the Injolmi Bingsu. The Korean Wave for bingsu has now taken over Singaporeans. This café also has good reviews reflected on blogs of popular food bloggers like DanielFoodDiary and other channels such as Burpple and TheLanceScape.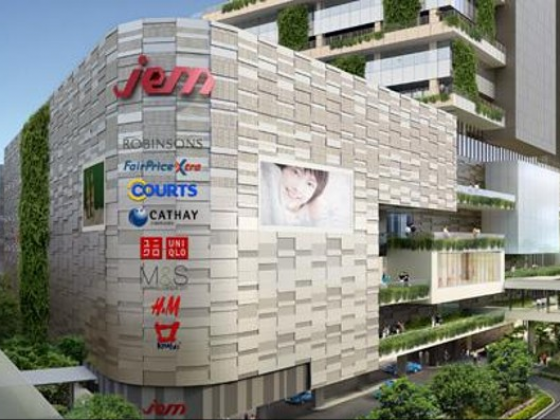 Jem Shopping Mall
Jem is Singapore's third largest suburban mall with 818,000 square feet of retail space across six levels. It is also directly connected to Jurong East MRT Interchange station. Thus, it is very convenient for people to travel to Jem. The main activities that youths do in the mall are mainly shopping and watching movie at the Cathay Cineplex.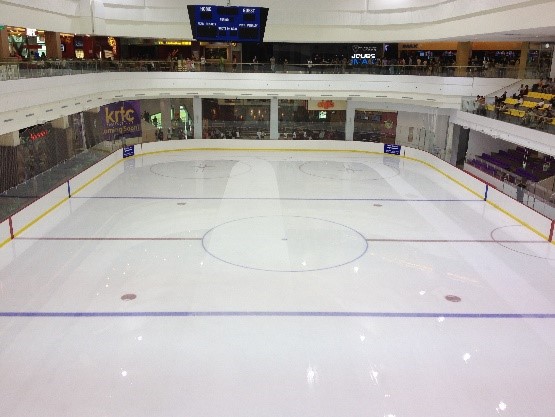 JCube Ice Rink
According to the research conducted, it states that there are only two places for ice-skating in Singapore. One of it is located at Kallang, which is in the Central region and the other is located in JCube, located in the West region.
The size of the ice rink in Kallang is measured at 600 square meters and the size of JCube ice rink is 1800 square metres. This is three times the size of Kallang Ice Rink. Since ice-skating is considered as a unique activity in a hot country like Singapore, there is not a doubt that many of the youths go to the larger ice rink to skate and thus generated a large sum of buzzes in the West region.
One of the activities performed by youths in the West region of Singapore is "Ice-skating". After researching on the reasons why this activity bring such popularity to Jurong West, it was found that JCube is a more popular mall for youths to visit as it has a bigger ice rink which allows them to have more space to skate around as compared to Kallang's ice rink.
Jurong West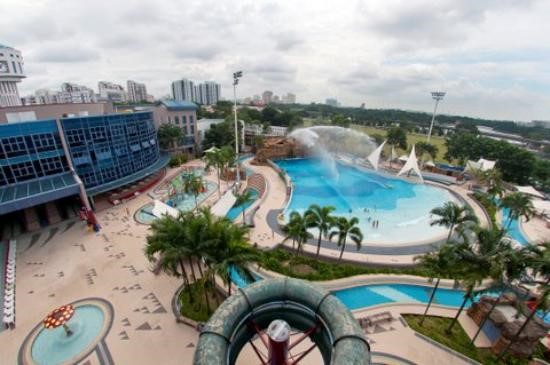 ActiveSG – Jurong West Swimming Complex
ActiveSG offers a complimentary 100 dollars for applicants that sign-up for their membership. In Jurong West, many of the buzzes talked about the topic on swimming. After researching on how swimming is link to ActiveSG, we found out that many of the youths travel to Jurong West to swim as there is an event ongoing where they offer a complimentary 100 dollars for new sign-up applicants. Besides, the unique feature of Jurong West Swimming Complex is that it resembles the outlook of Wild Wild Wet in Downtown East. However, the entrance fee is a whole lot cheaper at the range of $1.50 to $2.00 as compared to the price range of Wild Wild Wet from approximately $17.00 to $19.00.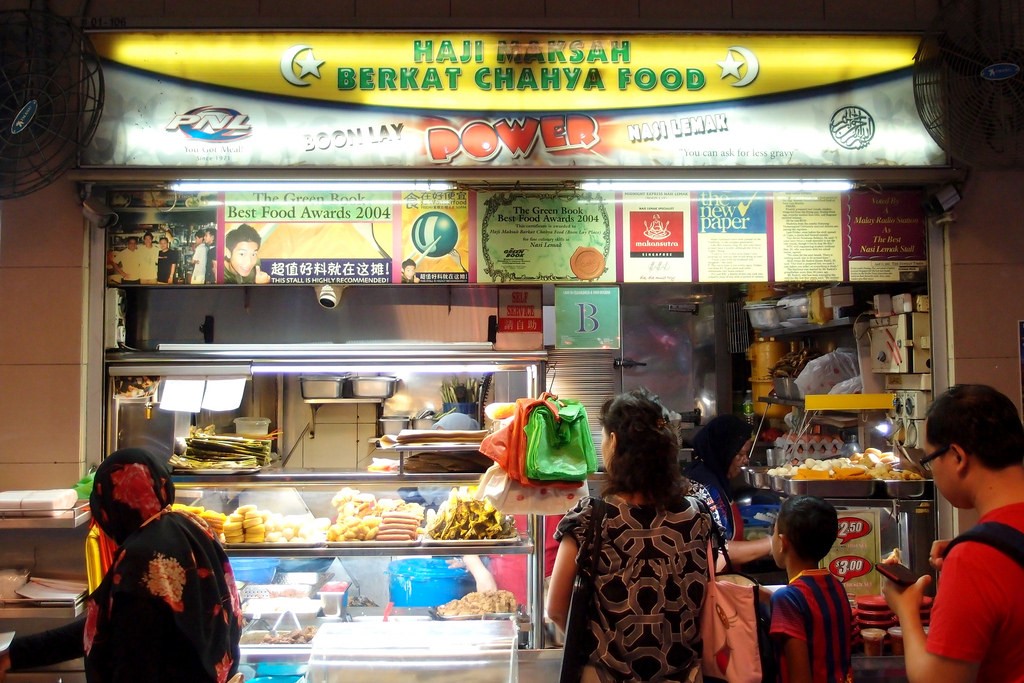 Power Nasi Lemak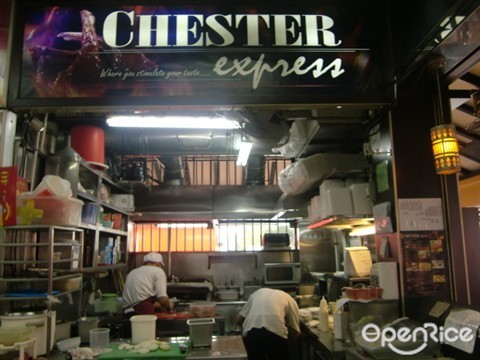 Chester Express
Many of the buzzes generated on the Jurong West region mentioned on the delicacies of Boon Lay. The two favourite delicacies are Power Nasi Lemak and Chester Express.

NORTH
Woodlands
Waterfront Park
Waterfront Park offers dedicated jogging and cycling tracks, providing a nice and natural environment. It is a favorite venue among exercise enthusiasts for its natural and refreshing environment. Furthermore, it is an Instagram worthy place. Many youths are attracted by its exceptional view of the sea.
Yishun
SAFRA Yishun
SAFRA Yishun has a wide range of amenities for recreation like bowling centre, wall climbing and KTV. Based on the findings, this place gets more popular after McDonald's launched their 'Create Your Taste' campaign, which allows customers to personalize their own burger. It is special because only four outlets of McDonald's in Singapore has this campaign.
Sembawang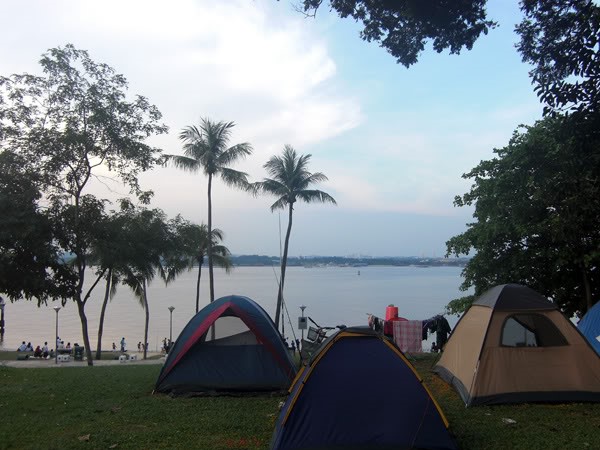 Sembawang Beach Park
Sembawang Beach Park is one of the few natural sandy beaches remaining in Singapore. It offer shelters and barbecue pits by the seaside for families and friends to barbecue and bond. It is also a popular place for camping among youths.
Khatib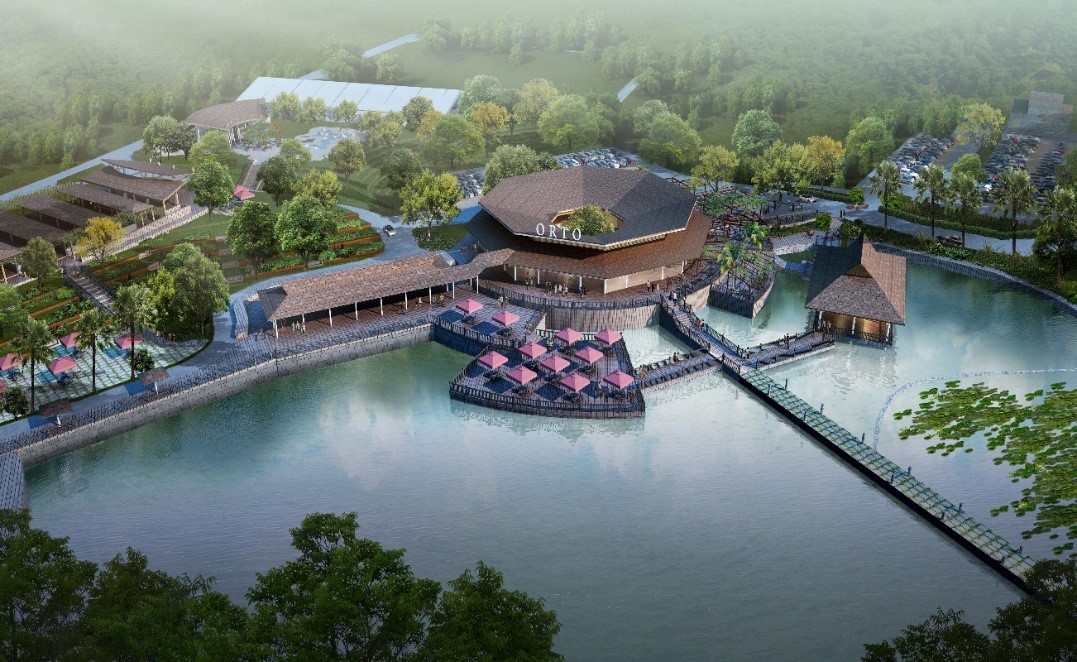 ORTO
ORTO is located near Khatib MRT station. It has a very laid-back and relax ambience which is what many people is looking for in this stressful country. It also offers an exclusive 24-hour fishing and prawning facility. Thus, many people like to seek for a 'getaway' feeling at ORTO when they are free.
North-East
Punggol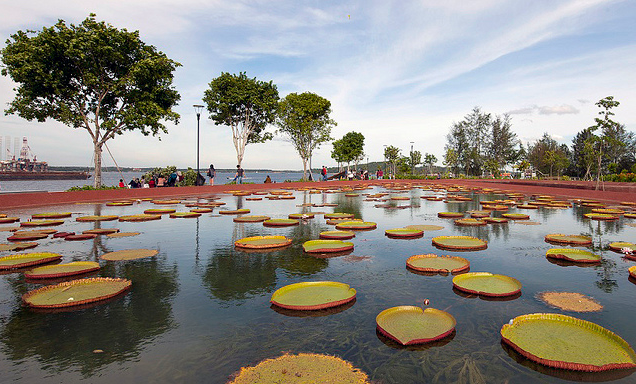 Punggol Waterpoint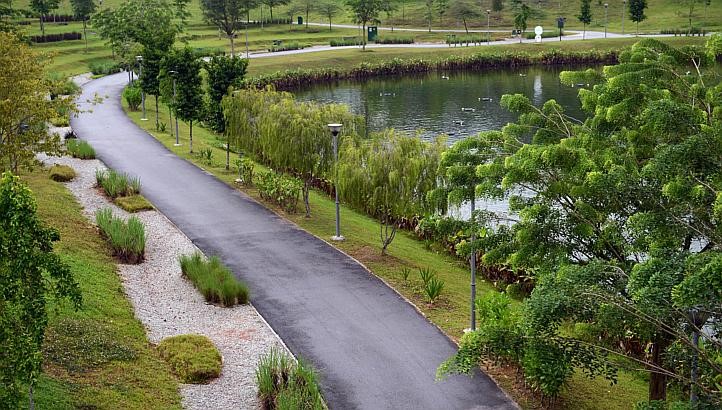 Punggol Waterway
The reason why this area is such a hit in the North-East region is because it is a very huge area that loops the entire track and connects it to Seng Kang Riverside Park. Thus, it attracts youth to this area, especially with Instagram worthy sceneries at the same time to accompany them while they cycle and roam freely throughout the entire area.
Lorong Chuan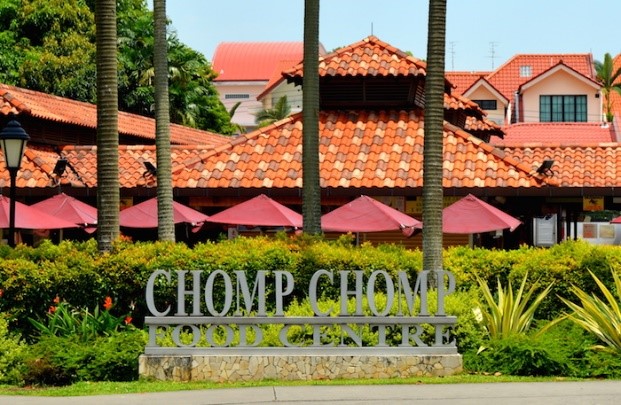 Chomp Chomp Hawker Centre
Chomp Chomp in Lorong Chuan is one of the most well-known hawker centre in the North East region. It received high critics by various sources such as popular food bloggers, LadyIronChef, best Singapore website and even through the word of mouth of people. Aside from the high critics on the numbers of good food available in that region, the other unique point of Chomp Chomp that makes it different from other common hawker centres is that it operates at a night hour shift from 5pm – 12 am. Thus, people would specially travel down there just to have dinner or supper. Chomp Chomp is a place where it allows people to relate supper or dinner to it due to the wide range of food, café and bar available in that region.
CENTRAL
Bishan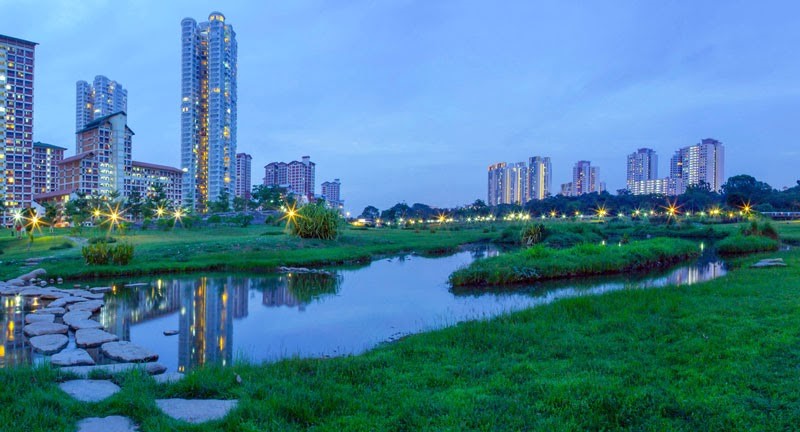 Bishan-Ang Mo Kio Park
Bishan-Ang Mo Kio Park is one of the largest urban parks (a 62-hectare park) in Central of Singapore and is a great place for families to have a fun day out. The old concrete canal has been de-concretized and naturalized into a beautiful 3 kilometers meandering river with lush banks of wildflowers. Aside from its unique waterways, the park features lush greenery which makes it a popular choice for nearby residents to enjoy recreational activities.
With open lawns and gently sloping grassy banks along either side of the river, youths and their families can have picnics and gatherings while enjoying the beauty and tranquility of the waterways. Fitness enthusiasts can cycle or jog along the tracks, accompanied by the soothing babble of the river.
Several restaurants are located in Bishan-Ang Mo Kio Park. They are namely, Cornerstone, Grub, McDonald's and Canopy Garden Dining. In addition, spa services are also available at Aramsa ~ The Garden Spa in the park for anyone to relax their bodies after a long day at work.
Orchard
Cathay Cineleisure Orchard
Cathay Cineleisure Orchard is a youth lifestyle mall that has a mix of food, fashion and leisure tenants which include a KouFu in the basement, and a section of youth-themed shops. It has the largest Cathay Cineplex in Singapore as it is located on four levels in the mall.
Cathay Cineleisure Orchard has the largest KBOX Karaoke in Singapore. Taking up the whole level 8 of Cathay Cineleisure Orchard, it has 88 stylishly designed guest rooms comprising of Party, Large, Medium and Small sized rooms. Furthermore, it is the only KBOX Karaoke in Singapore that provides buffet sessions for customers. With this, youths can dine and sing at the same time with their friends and family.
One of the two branches of Charlie Brown Café is also available in Cineleisure Orchard. Charlie Brown Café is the first Peanuts Comic Strip Themed Café in South East Asia. The café is tactfully decorated with lovely Peanuts characters sculptures and collector's items. Youths like to hang out and take pictures of this café as it is a unique themed café.
Eighteen Chefs restaurant can also be found in Cineleisure Orchard. It is a Halal Certified Western restaurant that aims to serve good quality food at affordable prices. It is an ideal restaurant that provides a fulfilling meal for youths at an affordable price.
EAST
Changi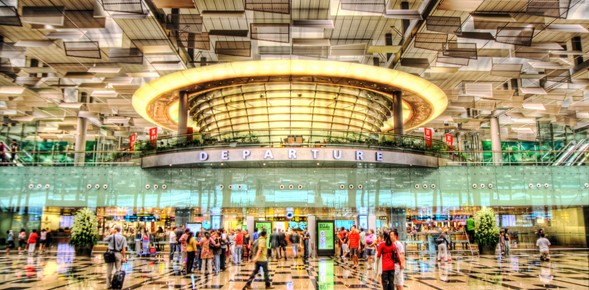 Changi Airport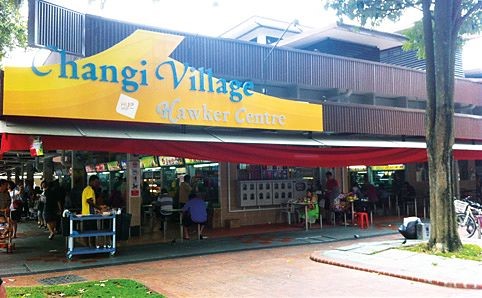 Changi Village Hawker Centre
From the data gathered through Social Express from the district of Changi mainly mentioned Changi Airport and Changi Village. This come as no surprise as it was researched on Twitter before and found that Changi Airport is well-loved due to its nice infrastructure providing a nice environment for youths to study and to dine at its wide of restaurants available.
As for Changi Village, it was mentioned on numerous occasions about how great the food is at Changi Village's Hawker Centre, particularly the Nasi Lemak that many people rave about time and time again.
Find out how this social media analytics was performed:
Click to expand.
A team of Singapore Polytechnic students studying in the school of Digital Media and Infocomm Technology and in the course of Business Information Technology has come up with an analytics report to answer the the question "What makes Singaporean Youths Happy?" by gathering the social media conversations from Singaporean youths and analyzing them to find out what are the things they talk about that makes them happy.
The team utilized a Geospatial technology software – Esri – to gather data on the "Youth Hangout Places in Singapore". Data was collected from the tools namely Twitterfall, GramFeed and most importantly Social Express – Brandtology.
The team made use of Brandtology to collect buzzes from various channels and come up with the top 5 districts in every region that youth mainly hangout in Singapore. Besides this, they were also able to collect buzzes on the type of activities that youth do in the districts.

The Methodology used is:


Filtering
After gathering buzzes from different channels, the SP team exported the data out from Brandtology to filter and segment the data. By creating a new column in the excel sheet, they were able to filter out the districts and made calculation on the number of mentions for each district. This will help them in determining the top 5 districts for each region.
Filtering and Segmenting
After filtering the data, the data for each individual districts will be input into a word cloud from Word It Out. This will make segmenting data a lot more efficient. From Word It Out, they were able to visualize the main words for activities they perform in the district. At the same time, they will also be able to notice words that is irrelevant to their findings. Thus with the irrelevant words, their team was able to filter and remove them from the buzzes collected.
Ranking Districts
After repeating the phase of filtering and segmenting, they were then able to deduce from the Word Cloud the main activities that youths engage in.
*If you are the owner of any of the photos used, please contact us and we will credit you accordingly.
This social media analytics report on Youth Happiness Index is produced by Zhang Kai An, Tan Zheng Jie, Fan Sau Ching, Chow Yun Ni and Tan Hui Ru, a team of Year 3 students enrolled in the Diploma in Business Information Technology at Singapore Polytechnic.
Based on this report, the infographic and write up above is respectively created and edited by Htet Htet Aung, an intern at StarHub and also a Year 3 student enrolled in the Diploma in Business Information Technology at Singapore Polytechnic.
------------------------------------------------------------------------------------
Now that we have presented a visual infographic as well as a brief on the favourite hangouts among Singaporean youths, do participate in the Happy Youths Contest to tell us your favourite hangout to stand a chance to win $50 worth of CapitaLand vouchers!
---------------------------------------------------------
Currently an intern at StarHub. Some of my posts are unofficial and may contain personal opinions which may not represent the positions and opinions of StarHub