Battling Pandemic Fatigue Idea #4: Grow Something Edible!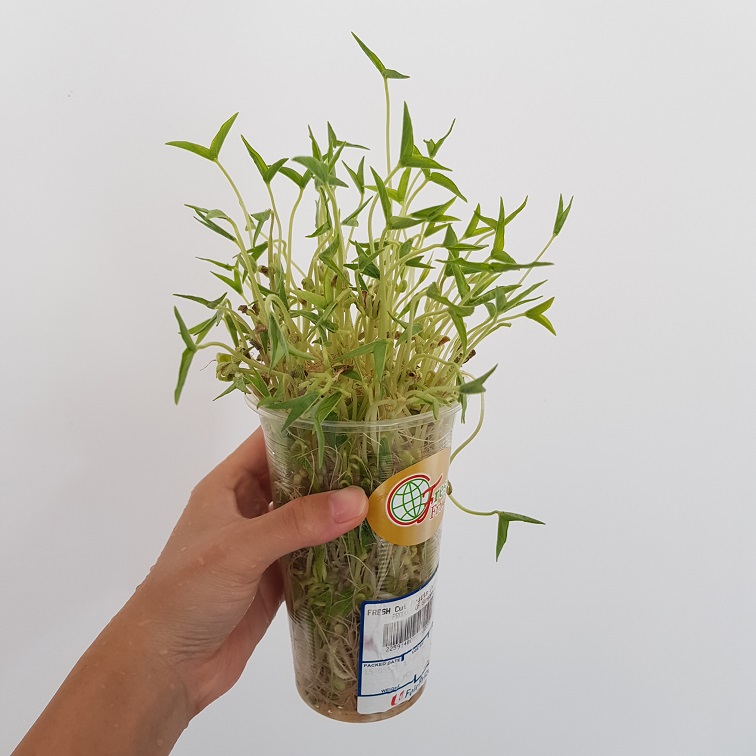 This is my 3rd batch of bean sprouts.
I bought a pack of green beans from FairPrice around the time Phase 2 (HA) was announced. Which was a good thing.
The days immediately after the announcement saw the leafy greens at the Organic produce section of the FairPrice outlet I frequent being wiped out daily.
So... I began growing my own bean sprouts at home.
As you can see, I reused a plastic cup that once contained cut fruit (also from FairPrice).
Super easy to grow your own sprouts.
Step 1: Rinse then soak the beans in a bowl of water - leave this overnight. Preferably covered.
Step 2: Beans would have germinated by the next day. Pour away the water.
Step 3: 2 to 3 times a day, water the beans and immediately drain off the water.
Step 4: Harvest whenever you like - could be the 4th day or the 5th day even.
*I used only about a tablespoonful of green beans and got a whole cup full of bean sprouts. So unless you're cooking for a lot of people, you won't need a lot of beans. ;)
I do also have mushroom grow kits and wheatgrass kits at home. Will leave those for another day. :D
~

Visit Grace's award-winning blog now: http://workingwithgrace.wordpress.com/ :)