Battling Pandemic Fatigue Idea #3: Read A Damn Good Book!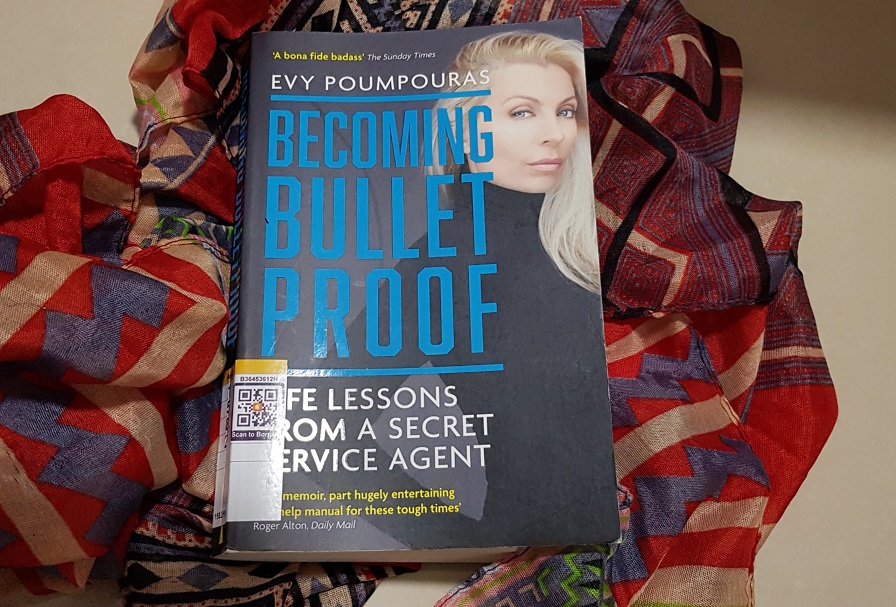 Yup. Not just any book. Pick up a damn good book and immerse yourself in it.
I like going to the library and borrowing the new arrivals. The books which smell great, and look so pristine. Probably published some time in 2020 or 2021. :D
One such book is 'Becoming Bulletproof' by Evy Poumpouras (I'm glad I don't have to pronounce her last name 'cos I can't).
Just before bedtime yesterday, I read a hundred pages of the book. And finished reading the rest today. This one is a particularly good read. Unputdownable, even.
Evy is a former U.S. Secret Service Special Agent who has protected the likes of President Clinton, President Bush (both the 41st and 43rd Presidents), President Obama, and their families.
From this book, I've learnt valuable strategies and tips for mental endurance, coping with fear(s), how to read people, how to prime people, how to be more likeable, etc.
Right from the start, you're drawn in as Evy shares about what happened on September 11, 2001. She was there at the World Trade Center 7. (*Spoiler alert*) She nearly died. Thankfully she managed to escape or we won't have this book. And she also witnessed people jumping from the building (to avoid being burnt to death) and Evy, together with her colleagues, helped the survivors, and received the United States Secret Service Valor Award.
You'll definitely read this book from cover to cover.
In fact, I'm tempted to actually go purchase a copy so I can read it again - maybe next month if this CB v.2 (*ahem* I mean Phase 2) is extended.
Have a book recommendation for me? Please drop a comment below! :)
~

Visit Grace's award-winning blog now: http://workingwithgrace.wordpress.com/ :)