Battling Pandemic Fatigue Idea #2: Head Outdoors!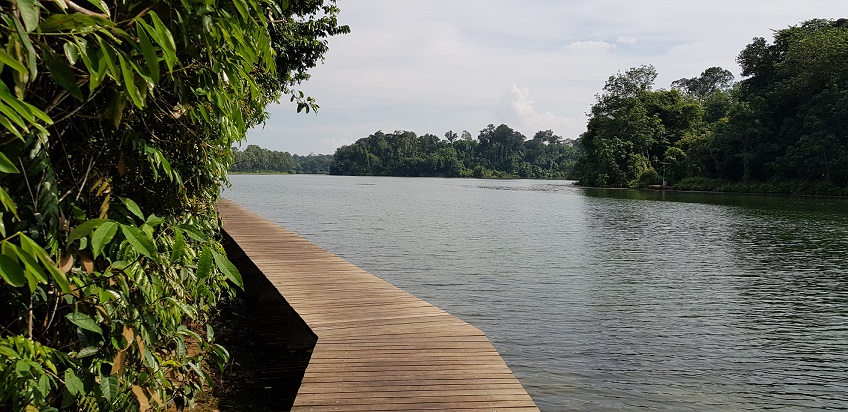 Yes, you read that right. Head outdoors, I said! Everyone's repeating the message to "Stay Home" like a broken record.
But seriously, if you need it for your sanity / mental health, take all the necessary precautions and GO OUT for a breather.
Here's my situation: My neighbour who lives downstairs smokes cigarettes a couple of times a day. Yesterday we counted FOUR times because the smoke seems to be magnetically drawn into our home - invading our service yard (smoking all the clothes), kitchen and our toilets.
Each time I rush to the windows to find them just about fully closed already and wonder how it is even possible for so much cigarette smoke to come in. (@_@)
So last night, when we could not take it much longer, I wrote a letter to the neighbour and my darling left it at their gate along with a can of Pringles.
You can read my letter over on my Facebook page: https://www.facebook.com/thegracetan
This morning... about 9am or so, cigarette smoke was once again filling my kitchen.
Tak Boleh Tahan.
I went out to our corridor and snapped a picture of the unit downstairs. There was someone (face hidden) smoking by the window.
Then I went and rang their doorbell twice and also knocked 'cos I was really a little pissed off already.
No one opened the door but a man's voice could be heard, asking me who I am and what I wanted.
I explained the situation. AND got the most unexpected reply.
They had been given a QUARANTINE ORDER and therefore couldn't go downstairs to level 1 to smoke.
Erm... OK... wasn't expecting that.
Then I asked if maybe... you know... they could possibly reduce the frequency?
But I kinda knew the answer already.
We just had to get our asses out the door. Because the neighbours cannot go out. And the neighbours need to smoke. And it's perfectly legal to smoke in your own home even if the smoke ends up in your neighbour's house.
We had to do what we had to do...
We went to Lower Peirce Reservoir. Gorgeous!
There were still a number of people out and about. We met maybe about 20 or so but I'd think that on a normal weekend, there'd be a lot more people.
There's something healing and restoring and magical about being surrounded by Nature. Breathing in the fresh air, hearing the various insect and bird sounds and spotting the occasional monitor lizard.
When being at home is simply too stifling, head outdoors and let Mother Nature take your breath away.
~

Visit Grace's award-winning blog now: http://workingwithgrace.wordpress.com/ :)