5-Minute Workouts With Korea's Hottest Hunks! (ft. Creative's Outlier Gold Earphones)
Make no mistakes. We're almost out of the Circuit Breaker and I think most people, like me, have two huge regrets coming out of the Circuit Breaker:
1) We spent too much on online shopping, food deliveries, etc.
2) We ate too much and worked out too little
But there's still hope. I'd like to recommend this Youtube Channel called Allblanc TV, which is very popular with 1.25 MILLION subscribers at this point in writing. And many of the videos feature Korean hunks working out at home or in a studio, without any equipment. This means… YOU CAN DO IT TOO!
You don't have to kill yourself with a 40-minute workout right off the bat. Start with a 5-minute one. Here are some of my favorites:
5 Minute 6 Pack Abs Workout: https://www.youtube.com/watch?v=tjZm34Kfpmg
4 Minute Full Body Fat Burn Tabata https://www.youtube.com/watch?v=fwA0KC9h9bU
5 Minute Fat Killer Full Body Workout https://www.youtube.com/watch?v=60EjhTf2EO4
And now, here's your commercial time. Haha! I'm just kidding. But Creative's Outlier Gold true wireless earphones are great for people who are committed to their workouts, or work (if you're a workaholic)...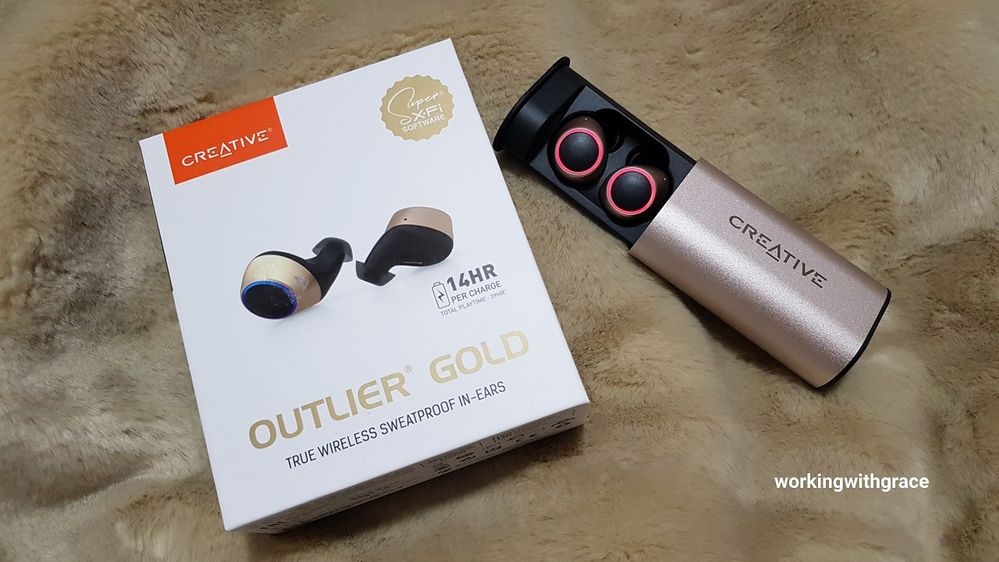 They are *Sweatproof* and offer 39 hours of playtime! That's insane! I'm bringing them on my next trip overseas... when I can go on a trip overseas. *fingers crossed*
At home, all I need are my yoga mat, workout clothes, the right earphones and I can work out a sweat (in case you're allergic to sweaty, unglam workout pics, I'll not post them here. Don't worry!)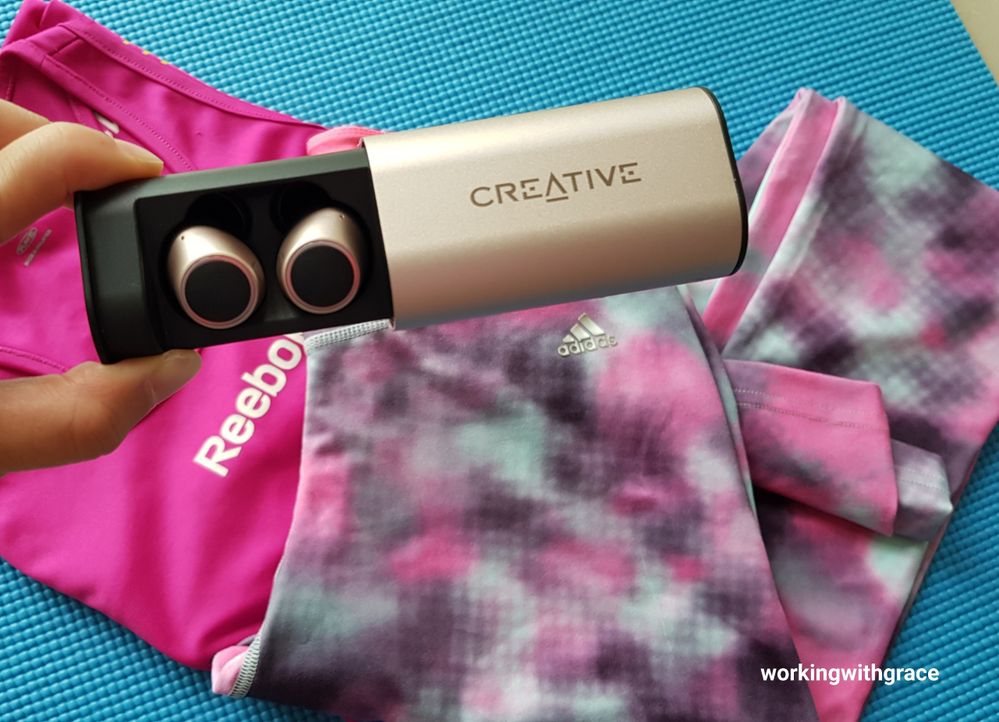 Storage is easy too since there are magnets and they click nicely into place so you are always prepared for the next workout session! I like how the color and design is 'unisex' so my darling can borrow my earphones any time he needs them - there are additional earbuds in 'S' and 'M' size.
There's also a whole list of other features you can check out via @phyonetizen's review here.
~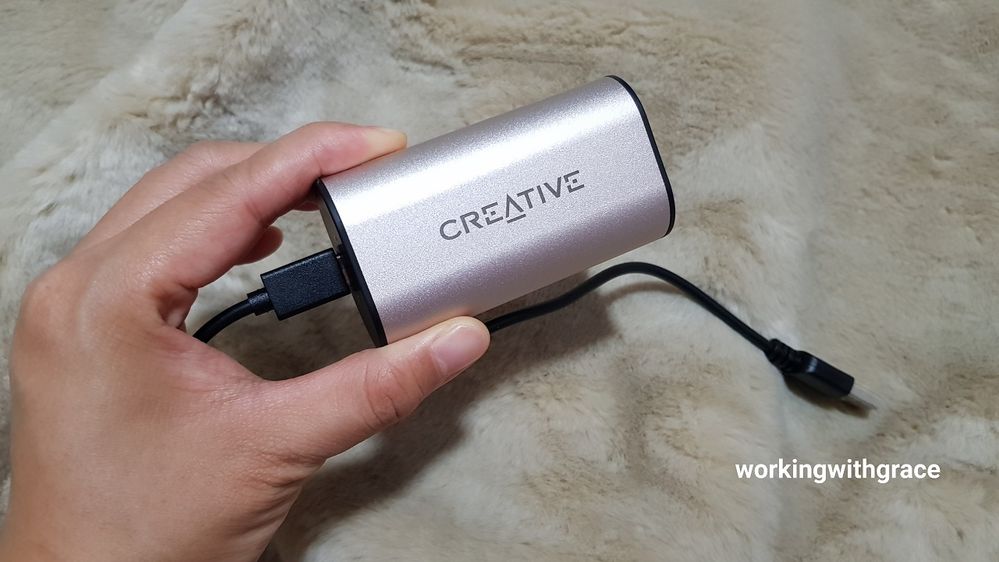 My very honest review: The charging case for these earphones looks like a power bank and wouldn't it be cool IF it can double up as a power bank for your phone too? (*hint hint to the Creative folks) The sound quality's great, as can be expected. Some of the 40-minute workouts include the Korean oppas encouraging you to press on. There are subtitles so you know what they are saying even if you don't understand Korean. *wink*
And because music's SO important in a workout, you want earphones which offer the best sound quality without being priced out of your budget. So I would recommend getting a pair of these Creative Outlier Gold earphones.
The full retail price for these earphones is $139 and you can get $30 off when you enter the STARHUB GO GO GO promo code, which is 'STARBUYGOOG' (yup, I've tested it and it works!) So you pay just $109. And there's going to be free shipping as well (since it's free for purchases of $79 and above).
Get yours here: https://sg.creative.com/p/headphones-headsets/creative-outlier-gold
You get to save some money on really good earphones and you can use them for your next 5-minute workout or 1-hour Zoom meeting. You're welcome.

~

Visit Grace's award-winning blog now: http://workingwithgrace.wordpress.com/ :)