Unable to use wireless router due to new starhub IPTV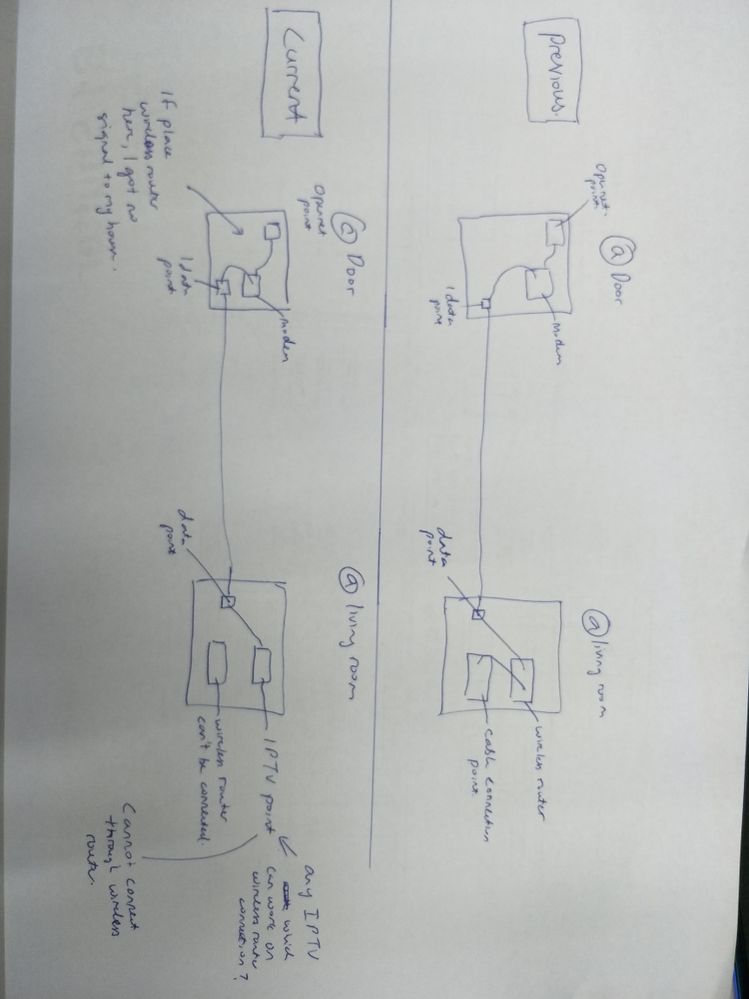 Sketch of my home wire connectionI just recontracted with Starhub and I received the new IPTV as part of my recontracted package.
However, as the IPTV box need to be directly connected to the modem, which is located at my home front door, I have to make a choice between either keeping my internet or my IPTV box.
Is there any IPTV box that can work with a wireless router that I can use? Most of the older homes have only one data point and I am surprised by the design of the Starhub IPTV that give rise to such an issue especially for older HDB homes.