Still no internet access after Starhub technician came by.
Can anyone help if my setup is correct as I cant reach any phone agent on Starhub's phone support.
This morning a Starhub technician arrived at my apartment to set up fibre internet. He said my data point and termination point are in my kitchen so he connected this modem (Nucleus Connect) to them there.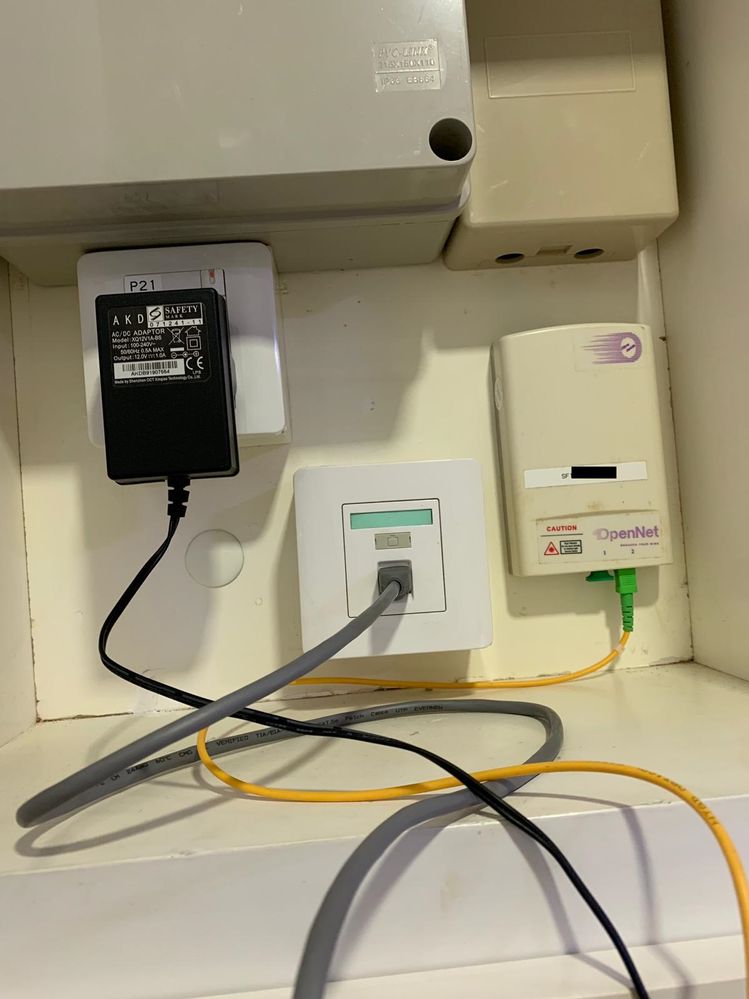 Kitchen
Kitchen
After that he connected my router to the data point in my living room like the photos below. However, he said my modem is the older white version, and he called some party to make adjustments. Finally, he said my internet should be up by later evening. However, it's past 10pm and I still have no internet access.
Is everything setup correctly? Will try to call Starhub again tomorrow...